AICHELIN enhances management to support expansion
08 November 2017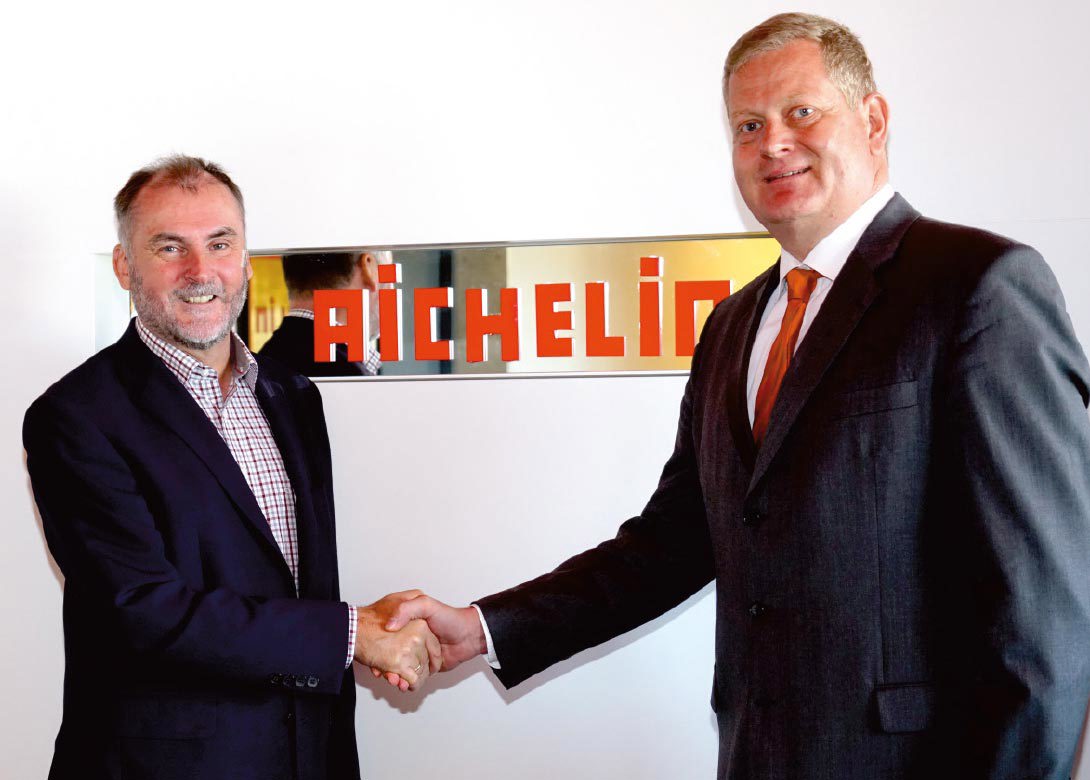 Continued business success and ongoing international growth at AICHELIN Group, means management workload has been constantly increasing. For this reason, the owners of Berndorf AG and the management board of AICHELIN Group have appointed a new CFO to the executive board.
After a thorough selection procedure, Dr Ronald W. Eibler has joined the AICHELIN Group as the new CFO and managing director of Aichelin Holding GmbH. Dr Peter Schobesberger, CEO of the Aichelin Group, is looking forward to jointly leading the Aichelin Group on its continued success and growth path. He is pictured on the left welcoming Dr Eibler. 
Dr Eibler held a long international career at Philips Electronics, where he worked the previous 18 years abroad in numerous commercial management positions. His last assignment was CFO and managing director at Philips IT – infrastructure and operations in Eindhoven, the Netherlands. Dr Eibler is 50 years old and a Vienna native. He started his new position in Mödling, Austria, on 21st August 2017.
AICHELIN Holding – with its production companies AICHELIN, AFC-Holcroft, EMA Indutec, SAFED, BOSIO, and NOXMAT – is a leading provider of high-quality plants and systems for heat treatment solutions. The company's roots date back to 1868. With a turnover of approximately €200 million, and more than 1,000 employees, it is among the world's top three heat treatment companies. AICHELIN Group is owned by Berndorf AG.