Advanced fastening technologies
16 October 2020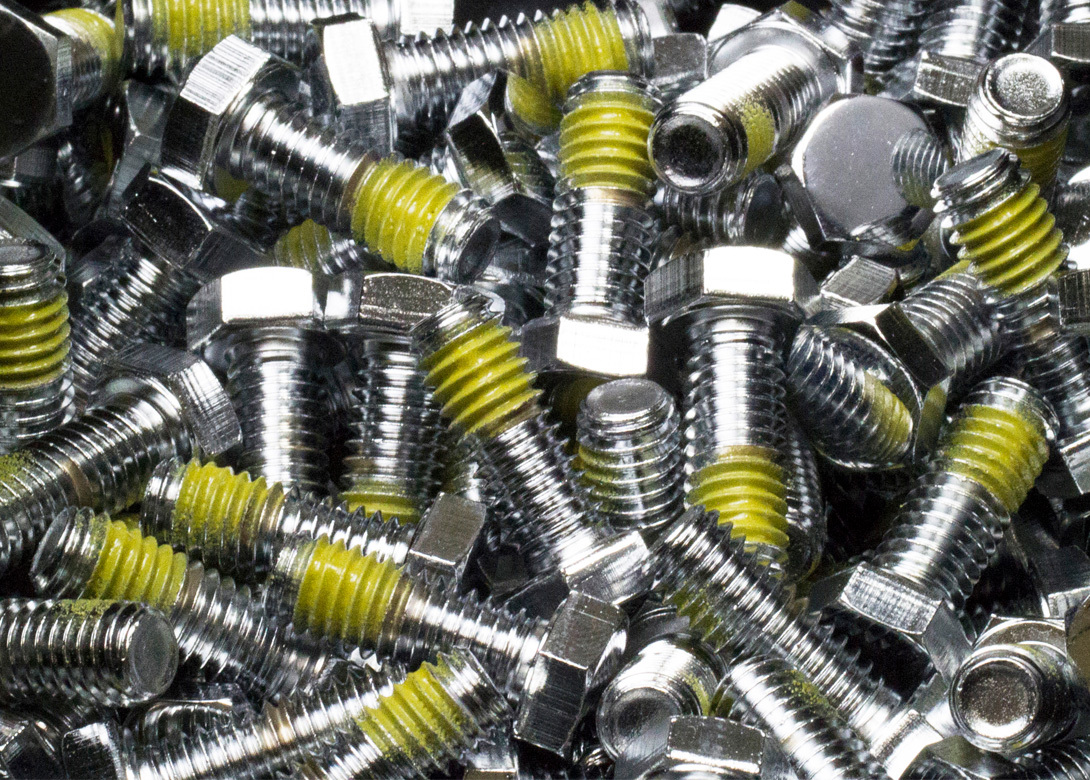 By Kevin Kotlarz, marketing department at ND Industries
Even the best designed fastener assemblies can succumb to a range of negative side effects including rattling, leaking, loosening, seizing, stripping, corroding or shearing. Each of these issues could potentially lead to a product failure and costly warranty claims or recalls. Product reliability is essential and manufacturers are turning to ND Industries to provide solutions for these problems.
Our core business is the application of a wide variety of materials onto fasteners and assemblies to aid in functions such as locking, sealing, masking, lubricating, as well as noise and vibration dampening. Whether a customer's project requires chemical engineering, chemical manufacturing, mechanical engineering, inspecting and sorting, bottling and packaging services, or A2LA lab testing, no other fastener processor can match our in-house capabilities.
Research and development
To ensure the highest product quality standards possible, ND Industries employs a team of degreed scientists and PhD chemists dedicated to the development and testing of all our chemical formulations. With 65 years of experience in the automotive, electronics, aerospace and military markets, our R&D and chemical manufacturing staff have built one of the most extensive product portfolios in the pre-applied fastener industry.
Each ND material has been specifically designed to solve a unique customer application issue and we are continually working to optimise existing materials and formulate new products through rigorous lab and quality control procedures. The ND Technologies Group holds an A2LA ISO/IEC 17025:2005 accreditation and is able to assist customers by performing independent testing for a wide range of criteria.
Chemical blending
Once a product formulation is complete, production moves to ND's chemical blending facility where scale-up takes place. The close proximity and collaborative workflow greatly reduces manufacturing time and allows for the customisation of materials to customer specifications.
ND's chemical blending operation annually manufactures over one million pounds of a wide variety of adhesives, microcaps, anaerobics, epoxies, urethanes, ultraviolets, acrylics, and more, as well as our chemical toll blending services also providing customers with the opportunity to have their own chemical formulations blended, packaged, and prepared for shipment.
Design and engineering
When developing a pre-applied product, formulating the right chemical blend is only half the challenge. Just as important is the process of applying that material onto fasteners. That's where our design engineering group steps in, working alongside R&D to build the custom application equipment that gives the ability to meet virtually any processing requirement.
Our machines operate at some of the fastest rates in the industry, while the parts processed exhibit both excellent visual and performance qualities. We pride ourselves on the fact that we are able to achieve these goals and still maintain highly competitive pricing.
Fastener processing
ND's pre-applied processing centres are where it all comes together. Once a customer has selected the ND product, which meets their specifications, uncoated fasteners are shipped from a manufacturer or distributor to one of our worldwide divisions or licensees.
ND plant supervisors and machine operators carefully direct and monitor each part as it is processed – sometimes for multiple materials. To maintain consistent quality, ND divisions operate under strict ISO or AS certifications and, if appropriate, utilise smart factory technology – including vision inspection systems for in-process checks. We also offer services such as part sorting, colour coding and even partial assembly – specially designed to make subsequent assembly simple, fast and more accurate.
Pre-applied benefits
There are many benefits to pre-applied processing including a faster assembly process, reduction of assembly errors, as well as a consistent uniform standard. Pre-applied can also help reduce downtime and bad parts that result from manual application errors, as well as help prevent wasted material and clean up versus hand applied bottle products.
ND Industries offers a range of pre-applied products, each falling under the following categories:
Inert threadlocking – also known as prevailing torque, this process uses a mechanical force to create a secure lock that is resistant to vibration, shock and related slippage. Processed fasteners can typically be removed and reused.
Reactive threadlocking – once installed into a mating part, a strong chemical bond is formed, preventing slippage from shock and vibration – while helping to seal fastening points against gas and liquid leakage.
Masking and lubricating – ND produces formulations to ease the assembly process. This also protects fastening parts against exposure to undesirable substances that can adhere to uncoated fasteners.
Advanced sealing – ND pre-applied sealants are designed to withstand a wide range of pressures, chemical fluids and gases, while reducing the chance of fastener loosening.
Assembly aids – these aids are designed to make assembly safer, easier, and faster, by reducing application errors and worker fatigue.
ND continues to develop bold, new technologies to support the fastener industry. Recent product offerings include the Expand-A-Sleeve™ – a custom formulated mastic is extruded as a tight fitting collar beneath the bolt head. The fastener is inserted into an unthreaded mating part, causing temporary retention. Heat from an e-coat or paint process causes the mastic to quickly expand, creating a seal by filling the gaps between the fastener and mating assembly.
Also new is the Thread Armor® GP. This material prevents galvanic corrosion in assemblies with dissimilar metals, such as aluminium and steel, by electrically insulating the fastener. Specially bonded to the fastener, ND Thread Armor GP is durable, chemical resistant and non-conductive.
Finally, the Thermoloc® 1500 is ND's highest temperature chemical threadlocker. Thermoloc 1500 initially performs like a vibration dampening compound. Once temperatures reach 750°F (400°C) a secondary activation begins, causing the fastener to be permanently locked in place. The threadlocker has been tested to over 1,500°F (850°C).
Through innovation, continual reinvestment, and the drive to better serve its customers, ND Industries has grown to become one of the largest self-locking fastener processors in the world. Contact ND Industries to put its products and services to work for you.