A spotlight on 100% inspection
23 May 2022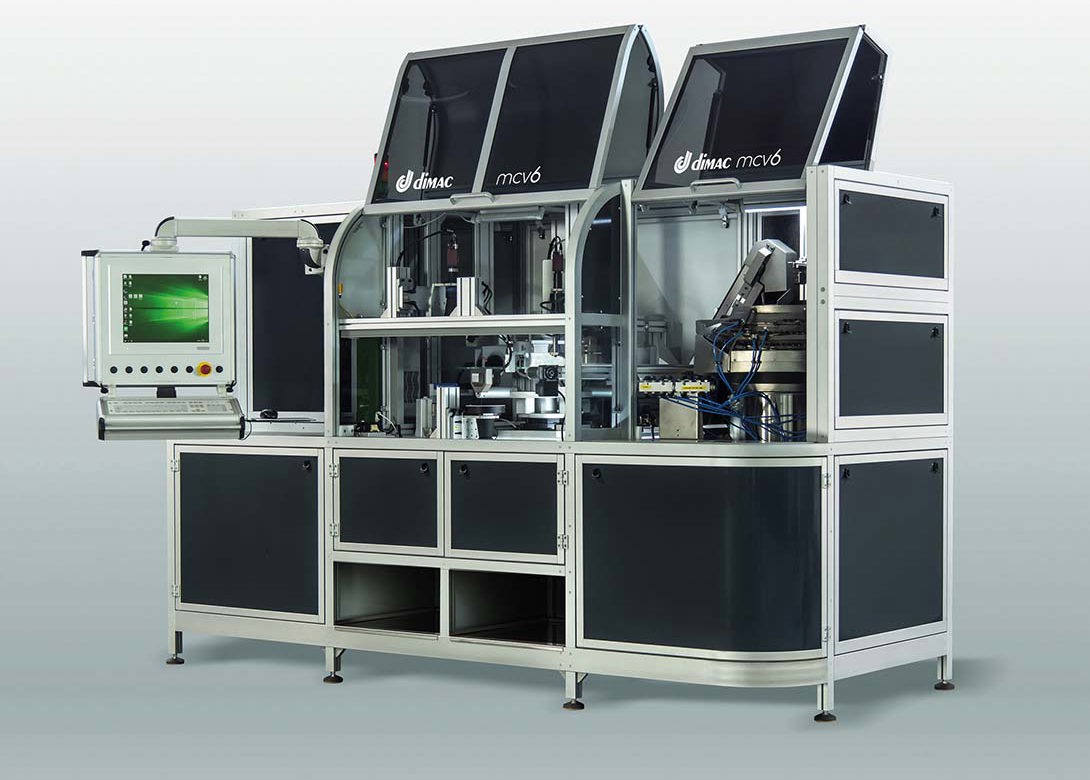 Over the last few years Dimac has invested heavily into R&D, a new production site, as well as the opening of new agencies all around the world. Now, the company is getting ready to present its investments – such as the MCV6 glass rotary machine, SPC-EVO semi-automatic SPC control and data collection optical system, and a 'pay per use' business model – to visitors at this year's wire® show.
Dimac's investment process involved the complete renewal of hardware and software for inspection machines; the implementation of Industry 4.0; the introduction of Artificial Intelligence (AI); the application of new solutions for the surface defects detection on flat and cylindrical surfaces; the development of NDT control for the material quality; 3D scanning; as well as automatic SPC controls and the certification of the measurements.
A combination of all these high-end technologies and ergonomics is the MCV6 – a new glass rotary table machine that will be presented in Düsseldorf. The large diameter glass rotary table allows the inspection of the pieces at high-speed thanks to the reduced centrifugal force. The feeding system can be customised according to the geometry and orientation of the pieces. Optical inspection stations have also been developed for accurate dimensional inspections, using part profile analysis, and for surface flaw detection – with configurable lighting technologies.
The next generation hardware and software technology that equips the machine includes algorithms for high-speed dimensional checks, AI for surface inspection and NDT controls for special parts and fasteners. This machine is equipped with a special management of pseudo-rejects that can be automatically rechecked to optimise the efficiency of the sorting cycle.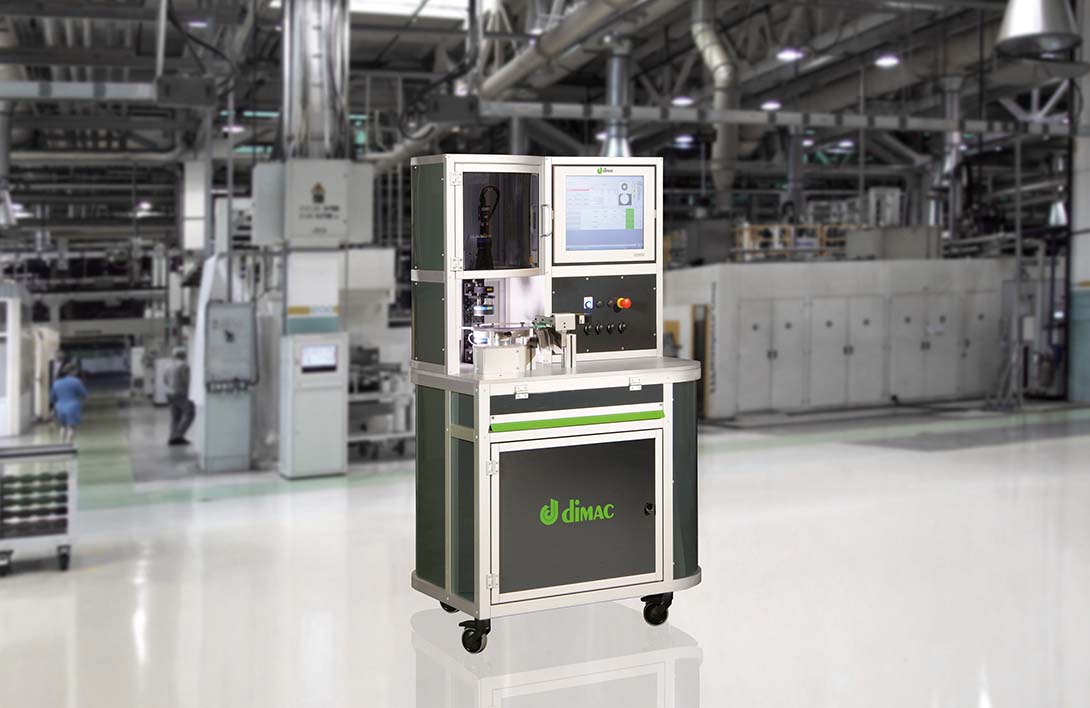 Also on display will be the SPC-EVO semi-automatic SPC control and data collection optical system. Suitable for parts with flat geometry such as washers, retaining rings, spacers, chain plates, and products from fine blanking, this machine is suitable for the SPC measurement of a batch of parts taken from any production machine and for batches of samples for PPAP. The system features the new Dimac SPCx software developed to measure any geometric feature visible in the image, by part profile or by direct lightening, with an accuracy of up to ±5μm.

Parts for SPC control are filled by the operator into a blister, off the machine. The blister is then inserted in the SPC-EVO and the inspection plan is activated by a barcode reader. When the CYCLE START button is pressed, the SPC-EVO loads every single part from the blister and measures it automatically. Measured data and statistical calculations are also available in 'real time', in a suitable format for a company's ERP quality management system. SPC-EVO also enables important savings in terms of time and introduces high-quality non-contact measurements free of human errors.
Dimac 'pay per use'
Also new to Dimac Srl is its new paradigm and business model, 'pay per use', currently being tested in Italy by customers paying a monthly all inclusive fee – including installation, maintenance and service on-site, for sorting machines. The fee amount depends on the volume of parts processed with the machine in the month.
Dimac 'pay per use' allows customers to have sorting machines for a limited period to help cope with production peaks, introduce new inspection functions such as Eddy current NDT, which are not required for all types of pieces, as well as sort parts waiting for a new machine to be delivered.
This new paradigm should facilitate the passage from a financial management model based on CAPEX to a model based on OPEX, by reducing the capital fixed assets linked to ownership of machinery. 
www.dimacsrl.com


HALL 13
STAND D63