A 360° analysis
18 June 2021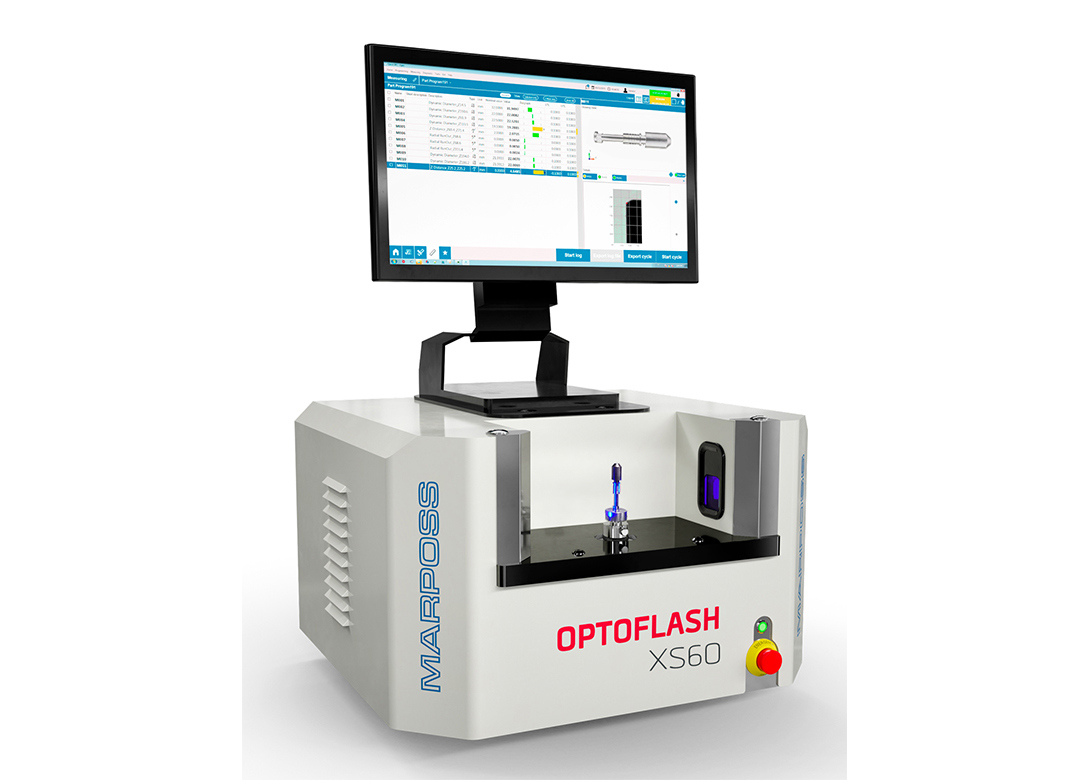 Marposs has added OptoFlash XS60 to its family of 2D optical measuring systems, capable of executing a 360° analysis of components – both machined and plastic.
The OptoFlash XS60 is well suited for 100% inspection of small fasteners, screws, medical implants, etc. Whether in a production environment or a laboratory, Marposs states the OptoFlash XS60 is a cost-effective solution for precision manufacturing.
The speed and precision of the OptoFlash enables 100+ static measurements on parts up to 60mm in length and 20mm in diameter within two seconds at U95 = 1µm + D/200 (D in mm). With the ability to switch from one part type to another with just one click (flexible gauge). It captures images of the component over the 360° degrees, automatically combining several images to determine both part optical axis and measurements of the features.
Measuring only 610mm x 545mm x 400mm, the OptoFlash XS60 is a compact size solution, making it easy to situate wherever needed. It accommodates both manual and automatic loading by robot, as well as dynamic or static measurement.
OptoFlash XS60, like the smaller XS30 version, can easily measure small chamfers or grooves, even below 100µm extension, or very small changes of diameter along the part axis, thru hole diameters, Run-Out, perpendicularity, barrel shape, profiles and many more features.
All OptoFlash systems feature Marposs' new user-friendly software designed with an intuitive interface that allows anyone to use and configure new measurements on an OptoFlash system, providing an even more efficient measuring process. 
www.marposs.com