Tackling social distancing during increased demand
21 August 2020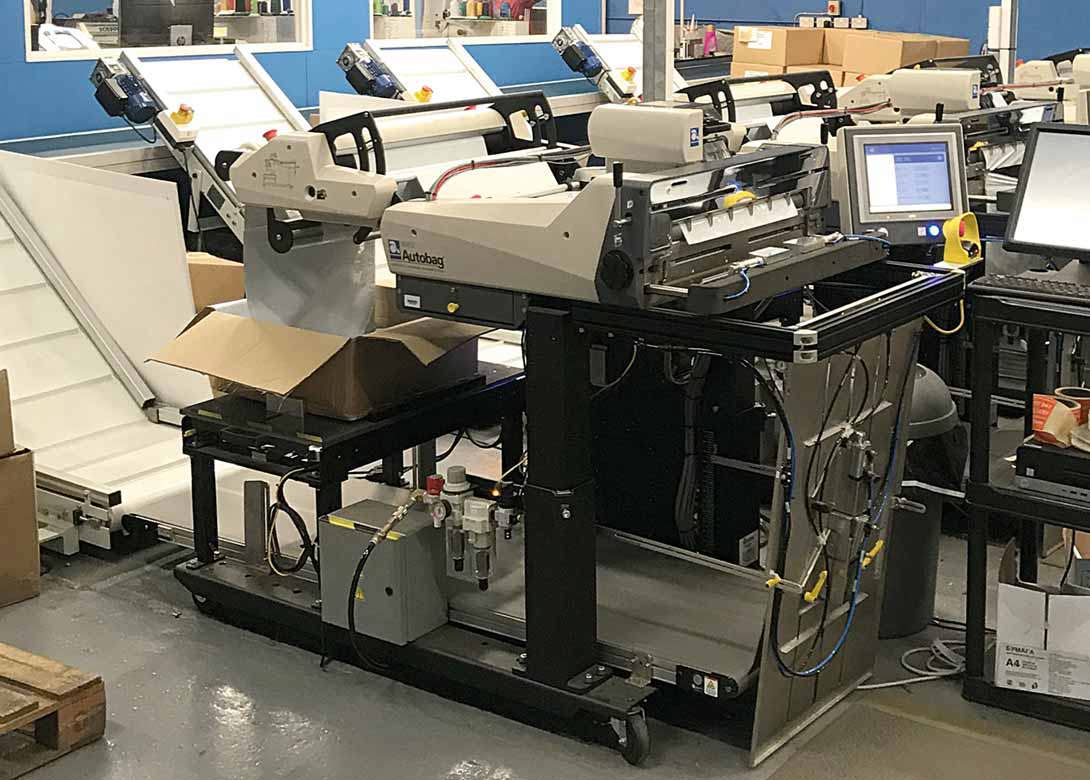 By Duncan Hall, UKI APS commercial leader at Automated Packaging Systems
With social distancing at the forefront of plans to get businesses back to work, there is an urgent need to find a long-term solution for businesses to remain compliant, particularly during times of increased demand. The questions is: 'How will businesses allow for social distancing during times of increased demand for their products?'
The need for innovation within the logistics space, to find a long-term solution to keep employees safe with social distancing and without negatively impacting the business, has never been more important.
Space is key in a warehouse. Additional space means you can store more stock but with social distancing space becomes limited, so how are businesses tackling this? Some businesses are reducing staff and limiting production, others are leasing additional space, paying staff to work additional hours, or rearranging their warehouse, but all of these cost the business money without adding value.
Introducing automation
Social distancing has had a big impact on the logistics of businesses and there is only one solution that can help, and that is to introduce automation. Automation can reduce the number of people required in one particular area while increasing the efficiency of the operation, thus adding value.
For example, the Autobag 850S, manufactured by Automated Packaging Systems, has roughly the same footprint as one manual packaging bench but can produce the equivalent number of orders per hour as four manual packaging benches. The Autobag 850S therefore allows businesses to maintain social distancing while achieving a greater level of efficiency at the same time.
With the Autobag 850S, or similar automated machinery, businesses can increase production volume and meet the increase in demand for products, rather than limiting them. There will also be significant saving on labour costs.
In addition, introducing automation into a warehouse does not have to mean significant integration projects. The Autobag 850S is easily installed and rarely requires significant changes to the warehouse management system.
Automation and efficiency
A global supplier, with a warehouse in North Manchester, USA, dispatched an average of 7,500 items every day to meet demand from its popular website. Andrew Crozier, operations manager of this global supplier, explained: "We introduced Autobag 850S mail order fulfillment bag packaging systems to automate and streamline our complex, high volume, mail order processes."
"Prior to the introduction, most of our warehouse was handled manually with operatives working at eight benches, packing all items by hand, and manually printing labels and invoices on two separate printers. We approached Automated Packaging Systems for a solution to automate much of the packaging process to help save space and increase the number of orders one operative could pack every hour."
The Autobag 850S machine features 'grip open' and 'grip seal' technology, which automatically opens and seals the mail order bag to allow operators to quickly pack orders. The machines at the Manchester warehouse have enabled the company to keep pace with its fast-growing order book and optimise the space available in its outbound packing department.
"Packing operatives processed between 45 – 50 orders per hour under the old manual system and with the new machines that figure has increased to 200 – 250 packages per hour," said Andrew.