Körber launches supply chain resiliency platform
27 August 2020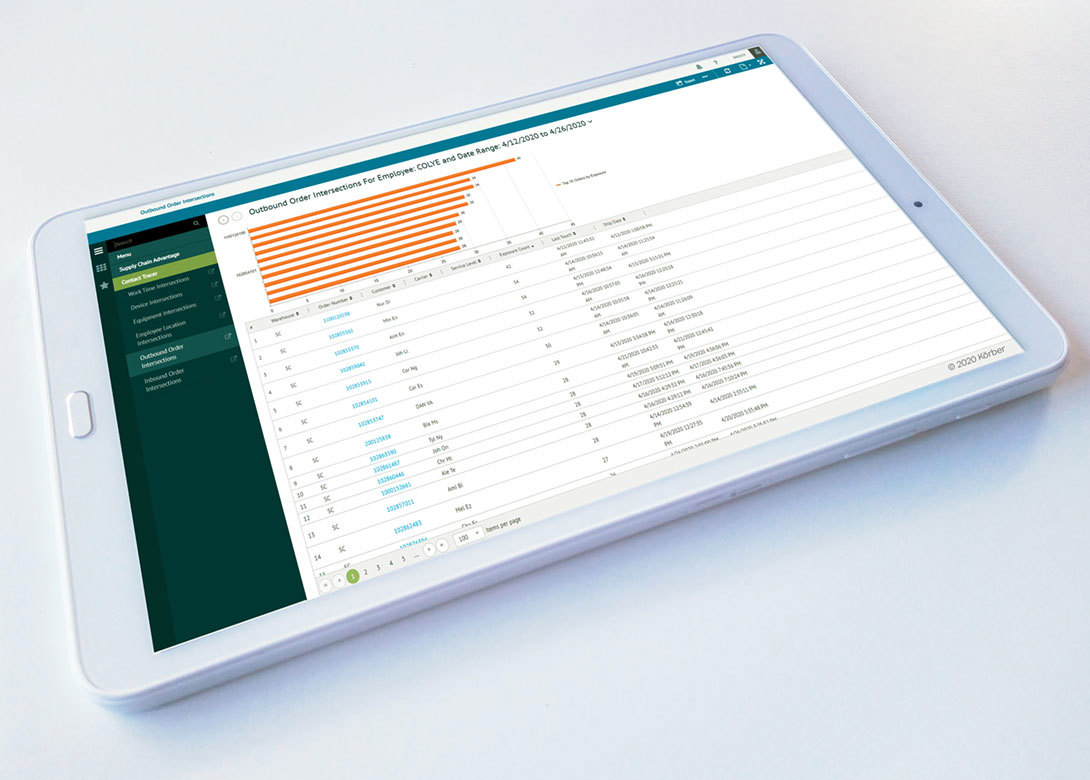 Körber Group, the specialist in global supply chain technology from software to material handling automation, has announced the availability of its Körber InSight Contact Tracer to mitigate and handle the impact of coronavirus in distribution operations.
Contact Tracer tracks the locations of people, devices, orders, and the corresponding use of equipment, throughout the warehouse – protecting workers and operations. "We're in unprecedented times due to Covid-19. Now more than ever businesses need a partner that understands their unique supply chain complexities," comments Sean Elliott, chief technology officer for Körber Supply Chain – Software. "At Körber we're first and foremost an ally, creating highly tailored solutions to meet customers' needs today and beyond. This includes advanced software solutions to assess risk for the supply chain and staff and helping them to continue to meet demands."
More products, suppliers, distribution channels and heightening consumer expectations already make supply chains more complex by the day. Combine this with supply chain continuity in light of the recent pandemic, this complexity increases exponentially. Contact Tracer helps to overcome this.
Contact Tracer uniquely works with data from a warehouse management system (WMS) to monitor the potential movement of coronavirus. This can be adjusted per each company's unique needs. Examples include tracking the cycle of events and locations of an employee, devices (headsets, scanners, radios), equipment (pallet jacks, clamp truck, forklifts, carts) and inbound and outbound orders throughout the warehouse – narrowed to a specific timeframe. Additionally, companies have the insights to inform customers about any possible exposure to the contents of their orders.
Previously requiring extensive manual research of hundreds of interactions, supply chain professionals can now instantly assess who, what, when and where is potentially impacted. The result is a simplified means to detect direct and indirect exposure to coronavirus and determine low to high risk scenarios for warehouse products and people.