TRUST
12 January 2015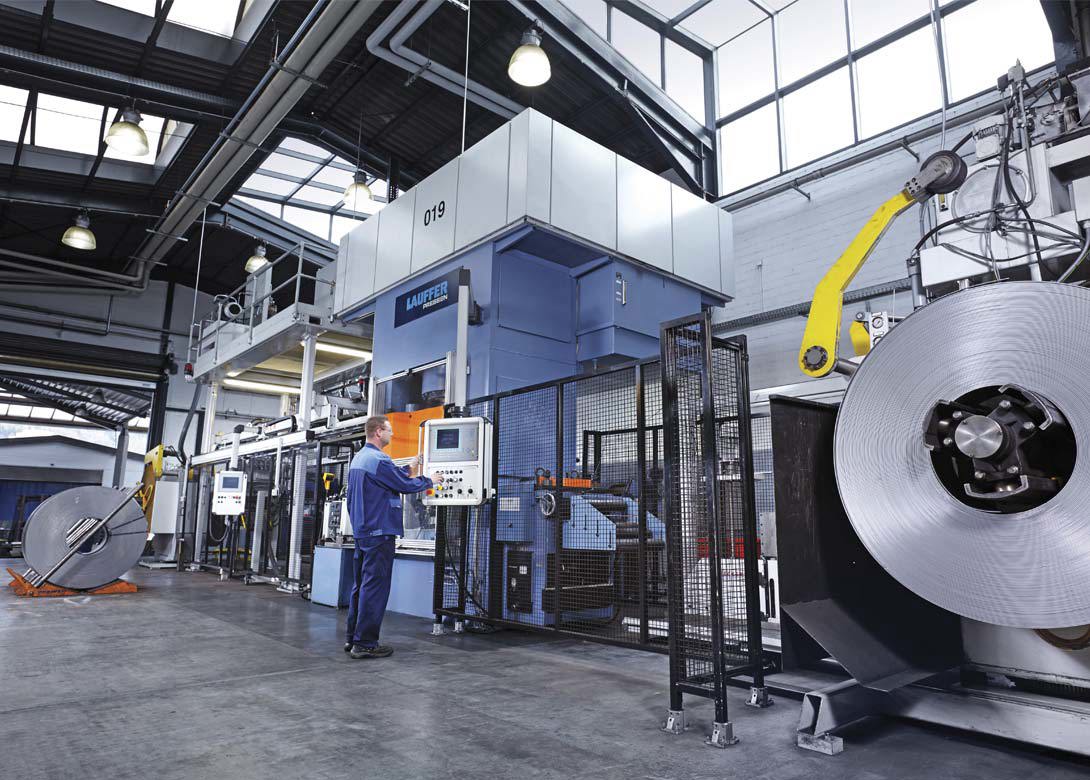 Definition: 'Confidence in and reliance on the ability, character, strength and truthfulness of someone or something'.
Trust is one of those words we often use quite casually without really reflecting on all its facets. This magazine has regularly visited Plettenberg and on each occasion seen the entire Pühl Stanztechnik operation without reservation – a clear indication of the complete confidence its directors have in how this 118 year old business conducts itself today, and will conduct itself in future. Our latest visit to the Sauerland was early in December, and the welcome extended by joint managing director, Christoph Schulte, and his area manager, Sebastian Pieper, was as warm and open as ever.
Pühl product quality is unimpeachable – something that definitely does not happen by chance. Over the last eight years this magazine has witnessed continuous, substantial investment in production equipment, logistics and internal infrastructure to ensure the company is competitive and has all the capabilities to meet – one could reasonably argue, exceed – its customers' needs. 
A major building programme in 2011 provided the space not just for more production capacity but also for continued improvements in efficiency. Most recently the company invested in state of the art production machinery – both eccentric and hydraulic presses. Currently Pühl operates 25 pressing machines, most modern, highly automated and efficient. Eccentric press capacity ranges from 1,000kN to 4,000kN; hydraulic presses range from 3,200kN to 10,000kN, most of them are operated via a fully integrated 100% infrared control system.
Pühl's direct control over quality begins in its tooling department. All tooling is designed, manufactured and maintained in-house on some of the most advanced equipment one will see in this industry. The tooling inventory is huge – more than 1,500 assemblies now stored using an innovative system to ensure safe storage and handling of these heavy pieces of precision engineering. In this area of the plant Pühl also has a processing centre for engraving parts – whether for the hardness and company identification on washers for structural bolting assemblies or for specific customer part numbering or identification requirements for automotive parts.
Pühl has long relationships with its material suppliers, built firmly on trust and experience, but nevertheless underpinned by systematic inspection – now in a newly installed quality testing room. An advanced new spectrometer ensures correct chemical composition of materials. Hardness testing of washers is, of course, essential and Pühl is thoroughly equipped for it. A new microscope and associated preparation equipment is dedicated to ensuring correct metallurgical structure and Pühl ensures consistency and accuracy of washer coating with its own X-ray fluorescence measuring instrument. Pühl also has high-speed optical inspection systems to provide 100% control, where required, to 50ppm.
As well as being able to provide all the necessary certificates (2.1/2.2/3.1/VDA6/PPAP, etc) Pühl now also holds a full CE certificate of conformity.
Is it all necessary, dare one say, for a washer? Christoph Schulte smiles, acknowledging how often the significance of the apparently simplest of fastener is underestimated. Some of Pühl's fastener manufacturer customers do now require washer quality assurance through systematic inspection but, here as in many other areas, Pühl is investing as much in anticipation of future customer needs as in response to current ones.
That thought is fundamental to the consideration of what 'trust' is really about in relation to this company. Pühl's 'Made in Germany' product is inherently trustworthy. What distinguishes the company is how, throughout all it does, Pühl shoulders the responsibility – it would say obligation – of being trusted.
There is an absolute and inseparable alignment between that obligation and the company's future prosperity and success.
That is far from unique amongst German 'Mittelstand' companies, of which Pühl is characteristic: More than a century in business, still in family ownership, employing 165 people, and in five years growing by more than 50% to a current turnover well in excess of 60 million euros.
That said, amongst even the culture of the 'Mittelstand', Pühl demonstrates a remarkable and tenacious commitment to that alignment.
Anticipation rather than reaction is an important key. Christoph Schulte puts it succinctly: "If you do not do your homework now and prepare for the future, then when that future comes you will find you are losing out".
That is self evident in the production and quality areas, as it is also in the logistical aspects of the business. Pühl has a 5,000 pallet space high-bay warehouse. On a site which has now expanded to its available limits optimising space utilisation is crucial so washers are now stored on sliding racking systems. 80% of Pühl's output is packed into polybags using automated systems, with the capability to print bespoke part numbering or information. The company sees this as by far the most efficient and cost-effective packaging method, invaluable in protecting the integrity of the washers from the elements on-site. That said, Pühl has now invested in an automatic box packing line to meet some distributors' preference for small packs for shelf storage and resale.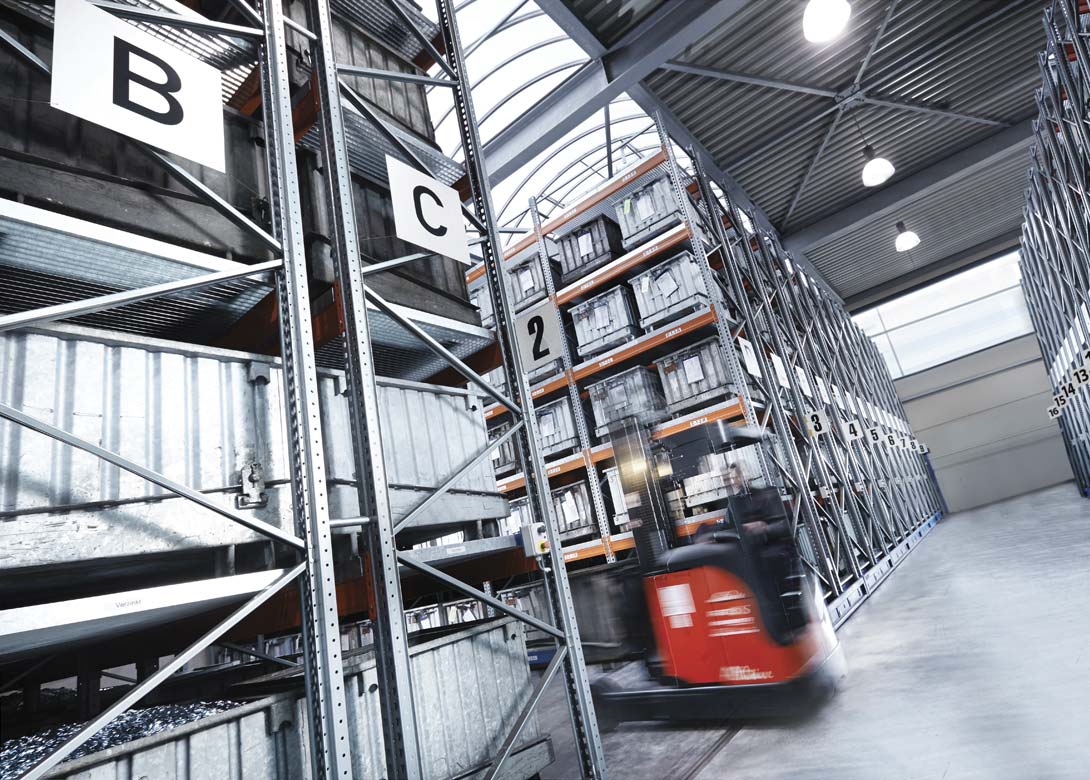 The next investment phase dedicated to further improving efficiency will be the integration of Pühl's commercial and production software into a single, highly flexible system. Production and inventory traceability will increase accuracy and eliminate potential errors. "The system is planned to go live during 2015 and will provide us with far more flexibility," explains Christoph Schulte.
Pühl has invested and continues to invest in another alignment, between responsibility to the environment and its own cost controls, with certification to the ISO 50001 standard a key goal. The new buildings take fullest advantage of natural light and an exchanger converts heat output from production to heat the offices and other areas of the factory. Now Pühl has begun to critically analyse the peak power load of its machines, generally at start up, with the objective of smoothing electrical demand to avoid peak surcharges.
Where does Pühl's 25,000 tonne annual output of washers go these days?
Pühl's washers are used in diverse and often critical markets: Amongst which are wind energy, rail tracks, the agricultural sector, steel construction, automotive and traffic engineering.
Its core competence remains in producing flat washers DIN, EN, ISO and ASTM – and a number of national standards. This range has now been supplemented with DIN 6796 spring and DIN 6319 spherical washers. Around a third of output is in a variety of customised pressed parts.
For close to a decade Pühl has been a mainstream supplier of critical quality washers to fastener manufacturers for inclusion in structural bolting assemblies. More recently it has developed the supply of captive washers for SEMS fasteners – an area expected to accelerate as Pühl is specified into new projects. A distinctive competence here is Pühl's ability to supply washers with material characteristics compatible with high-tensile fasteners. This permits simultaneous heat treatment of washer and screw as an assembly – delivering significant savings through reduced tool wear and the elimination of a separate heat treatment process. It's one, particularly impressive, example of how Pühl is now engaging far more closely with its customers to provide technical support. 
Self-evidently Pühl is far from complacent and its commitment to investment has played a major role in being able to supply both consistent quality and service to its customers. Interestingly, in some quarters at least, Pühl has achieved clear recognition of the value of supplying a 'Made in Germany' washer, with customers that previously treated the company as their main European supplier now adopting it as their main washer supplier. Pühl sets an internal minimum hardness standard for several flat washers at HV200, significantly exceeding the actual requirements in many markets and certainly way above the levels typically encountered in a commercial Far East washer. This combined with Pühl's dimensional consistency has been effectively marketed by some distributors and, curiously, even where not actively promoted has won recognition from users that have clearly discerned the quality advantages.
Trustworthiness, then, is a many faceted quality. Product quality is critical but – certainly for Pühl – it is really the tangible manifestation of an array of deeply ingrained values – commitment to customer service and value, management integrity, financial stability and business foresight. Above all, a commitment to prepare for the future and whatever an ever changing business environment presents.