Thread rolling in Italy
14 September 2016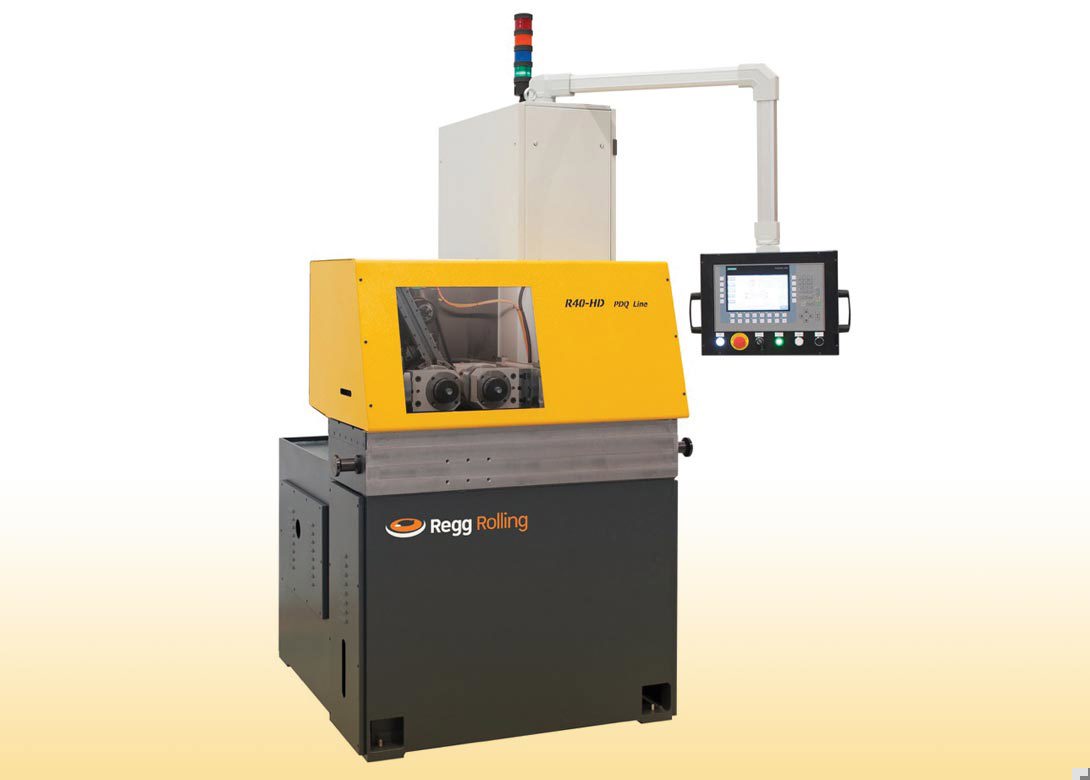 Regg Rolling, a division of Regg Inspection Srl, will introduce its all new high-speed 2 die cylindrical thread rolling machines at Fastener Fair Italy.
Regg Rolling's new high-speed 2 die thread rolling machines can roll threads with diameters ranging from ½ inch to 3 inches. The machines range from 40kN up to 1,000kN in force for the widest range of applications, including the small high precision high-tensile aerospace fastener to the largest threaded bars for the oil and power transmission industry.
On its stand Regg Rolling will introduce the R40 HD 'High-Speed', with a production rate of up to 60 parts per min. Regg reports that this machine is four times faster than any other conventional machine, which is a real revolution in cylindrical thread rolling technology.
All machines are designed with the most updated technologies to grant maximum rigidity – enabling them to constantly maintain a high degree of accuracy and uniformity of parts, and to grant longer die life. The new PLC control also reduces set-up and cycle time.