Thinking one step ahead
22 August 2016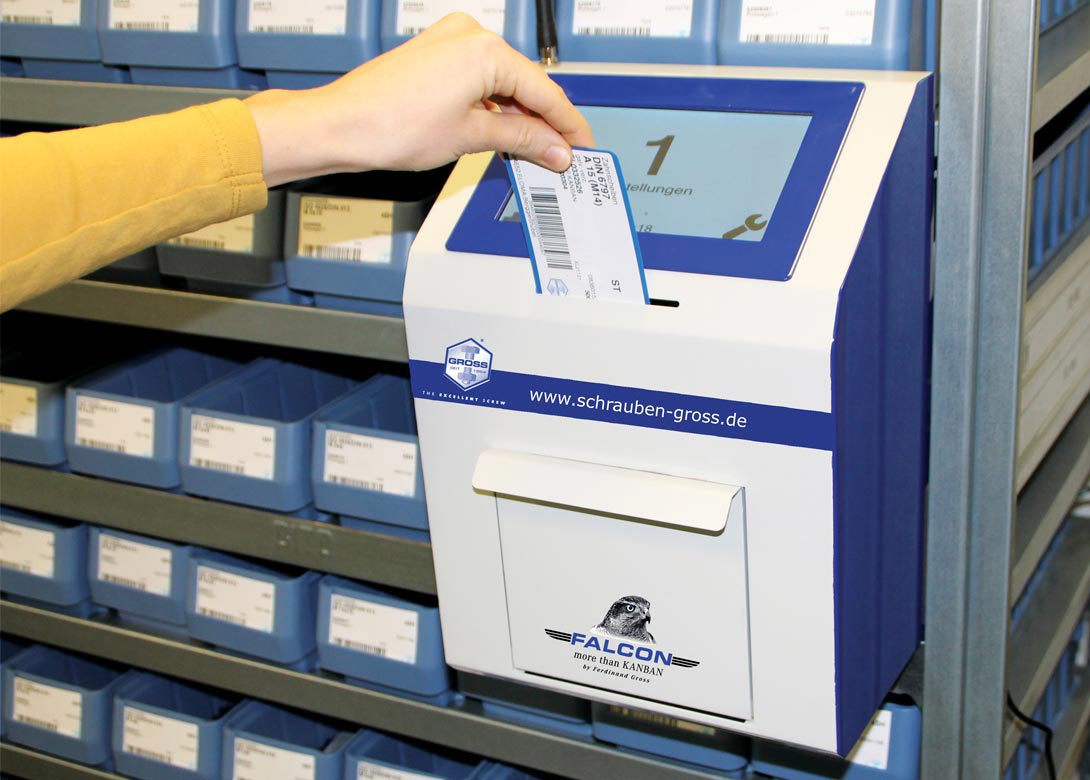 Be it in car immobiliser systems, access units for chairlifts or time recording solutions for marathons; RFID chips play a huge role in helping to make our day-to-day lives much easier. Ferdinand Gross GmbH & Co KG uses this radio technology to make its C-parts management even more effective.

Radio frequency identification (RFID) is an automatic identification process that has become increasingly popular as a widespread solution in a multitude of areas of application in recent years. More precisely, RFID is a contactless communication technology that transmits information that can be used to identify objects or living things. The use of RFID facilitates a large number of new applications that were not possible with conventional identification systems. An RFID system is comprised of two components – a data carrier (known as the transponder or tag) and a reader. If a transponder is placed within the range of the reader, its user can read information or even store data without needing to touch the object in question. Unlike barcodes, RFID systems do not even require visual contact with the product.
One of the main areas of application of RFID technology is in the field of logistics. RFID systems offer companies a wide range of opportunities to make transportation and the transfer of goods between manufacturers and recipients a much easier process. Tracking the transponder enables users to identify the location of a product or determine how long a product has been in a specific location. The tracking data, which is made available to an ERP system for further processing, can be accessed at different key stages such as production, storage, picking, shipping or stacking. This data can then be used as a basis for the visual representation of the flow of material/goods.
Ferdinand Gross, the German specialist for fastening parts, also uses this innovative technology in order to make its C-parts management activities even more customer-friendly and individual. "The procurement of C-parts involves high costs and a huge amount of time, both of which can be reduced by using Ferdinand Gross RFID kanban," explains Thomas Erb, managing director at Ferdinand Gross. The RFID kanban solution also enables the company to guarantee maximum security of supply.
Ferdinand Gross offers three individual RFID solutions in its service portfolio:
- RFID letterbox for kanban cards.
- RFID mat for shelves.
- RFID mat for pallets.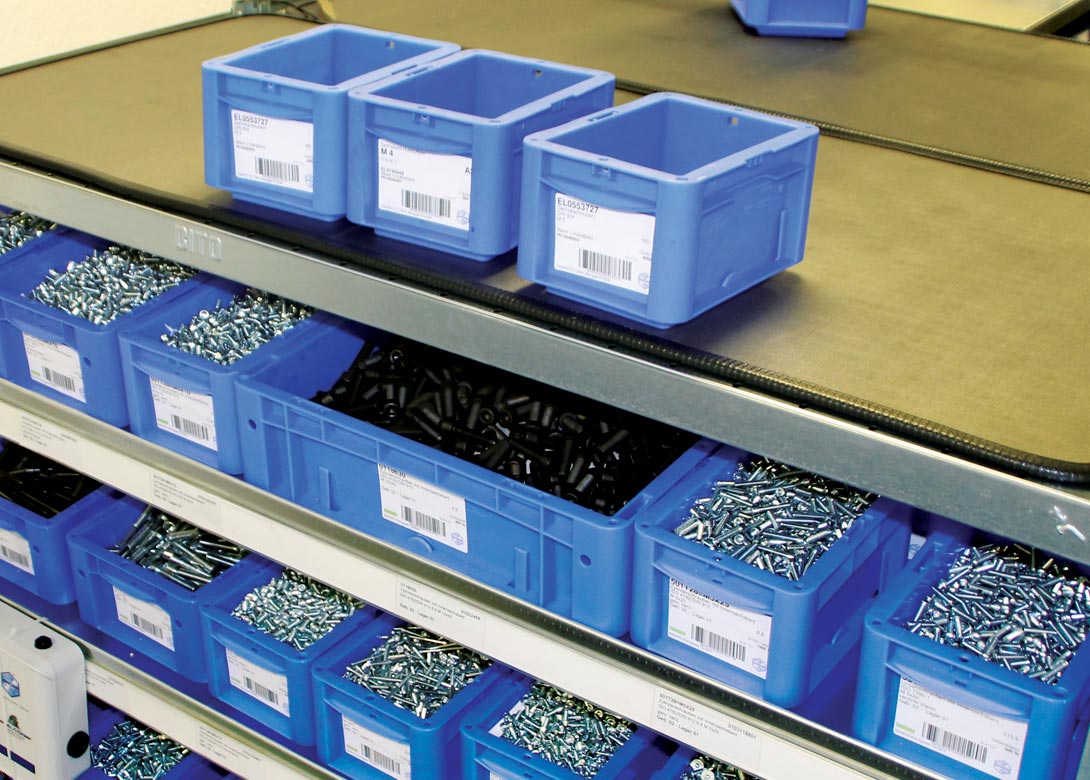 All three solutions have one thing in common – the automatic triggering of orders provides customers with increased security of supply. Orders are triggered individually in each of the processes.
In the first process, the RFID labels of empty kanban containers are fed into a letterbox through a slot, just like a debit card in a cash machine. This generates the order, which is then transmitted to Ferdinand Gross. In the second process, the customer simply places the empty kanban containers on an RFID shelf. This automatically triggers the order process via radio frequency and a sound and light signal confirms the successful placement of the order.
The third and final solution involves the automatic triggering of repeat orders when staff place empty kanban containers on a pallet standing on a special RFID mat. The mat also is able to support mechanical loads.
"Each of these solutions can be smoothly integrated into existing kanban systems without any problems, regardless of whether the customer uses single or two container kanban," explains Thomas Erb. "On top of all this, the configuration additionally offers further options given that the time at which the order is submitted can also be individually adjusted. Be it once an hour, once every four hours or just once a day, our system can be fully tailored to suit our customers' needs and requirements."
Ralph Wittum, sales manager at Ferdinand Gross, adds: "If customers additionally combine Ferdinand Gross RFID kanban with our browser-based software FALCON, they can take their C-parts
management up to a whole new level and make the most of absolute transparency. Nobody else offers this combination."
The company points out that the special thing about FALCON is that it enables purchasers to use the search function that they lost when they introduced the kanban system. Purchasers can therefore literally keep an eye on their kanban containers because FALCON provides a visual representation of all shelves on computers, smartphones or tablets. As a result, customers can control the use of their C-parts in an even more target-oriented, effective and convenient manner.
All the data is completely transparent, from consumption through to capacity and right through to price and container coordinates.