STF and Icon consolidation complete
15 October 2020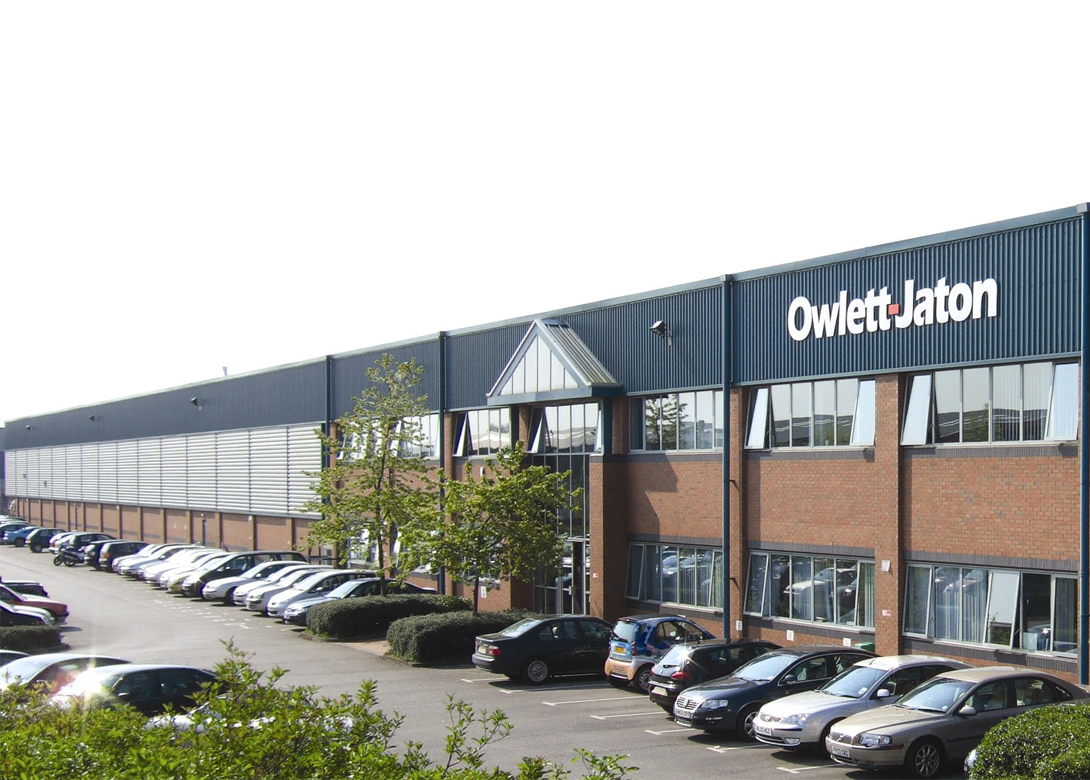 In July Hexstone Group completed the consolidation of its wholesaling operations to its Stone site – with the closing of its Stainless Threaded Fasteners (STF) and Icon sites in Bilston. Here we discuss with Ian Doherty, CEO at Hexstone Group, about why the decision was made and what it means for customers.
Hexstone's decision to consolidate its wholesaling operations to one site was not an easy one, but Ian is certain it was the correct one for the business. "The decision was twofold, with the first factor being commerciality. Running multiple sites, with different product ranges but the same business, just did not make practical sense anymore. We were coming up to a lease renewal for the Bilston site and that led us to step back and look hard at whether we were going to commit to the site for another extended period. We looked long and hard at the business and commercially it was very clear to us consolidating was the right thing for us to do."
Ian continues: "From a practical sense the site also no longer met our needs – as it was split across multiple buildings and the warehouses had low eaves. At our Owlett-Jaton (OJ) site in Stone we have been able to justify a lot of investment in technology for the warehouse, but we couldn't get the same returns in Bilston, because of the size and shape of the buildings."
Another key factor in the decision was simplifying things for customers. "We already had customers questioning why they had three accounts with us – OJ, Icon and STF – and why things couldn't be simplified into one account, one invoice and one delivery. This was a similar situation to when I first joined the company, as we had UNIFIX and Galaxy Fasteners as trading divisions. The experience of consolidating Galaxy and UNIFIX – which was received positively from customers thanks to less administration, etc – made us realise we could further leverage our strengths, such as a centralised administration and simplify things for our customers, by consolidating STF and Icon into the OJ operation. It was a tough decision, because the Bilston staff had done well in bringing the business forward but it was something we had to do."
Combining stock
When it came to the practicalities of moving the stock from Bilston to Stone the process was made simpler by BREXIT of all things. "One of the things we had done at Stone in the lead up to BREXIT, at the beginning of the year, was to reorganise the warehouse to create more additional space – enabling us to store more stock in preparation for us exiting the EU on a 'hard' BREXIT," explains Ian. "Obviously this did not happen, so when it was clear there was going to be more time involved, we ran the extra stock down, which in turn created the space to bring over the STF and Icon stock."
Ian adds: "Whilst we made the consolidation announcement at the beginning of the year, we had been working on the project for at least six months previously. We had therefore been able to develop a plan that included a phased process of moving stock."
The first step of this phased process was for Hexstone to stop taking bulk stock into Bilston. "From January this year we were only taking bulk stock into Stone and then we were feeding Bilston with anything they needed," mentions Ian. "This meant over six or seven months the stock affectively built up in Stone and similarly decreased in Bilston until we stopped picking in July. By doing this it also meant that as soon as we stopped picking in Bilston we could immediately start picking in Stone, with no need to wait for any stock movement."
With the consolidation, the STF and Icon names have gone as trading divisions, which leaves just Owlett-Jaton as the sole wholesale division. "OJ was the bulk of the business anyway, so it makes sense for this to be the main wholesale division," states Ian.
OJ will be able to provide all the same products and services that STF and Icon customers have come to expect, including products such as Red Tip and Easy Roof, as well as the solar side of the business. "From the customers' point of view nothing has changed, it is just all in one place now so customers genuinely do have a 'one stop shop' from us," remarks Ian. "We can do the specials, the different platings and patching. There will also just be one point of contact for customers."
Alongside the stock and product range, Hexstone has also introduced a new sales team focused on OEM customers. "What the Bilston team had done extremely well was servicing big tier 1 OEM customers," points out Ian. "With this in mind we decided to create an OJ key account team – where we have taken several of the sales team from Bilston and plan on using their skills and knowledge to develop this area even further."
Led by David Jackson, this team will focus on servicing tier 1 OEM customers and look to get closer to them to understand how business can be developed further. "We recognise these companies will source a lot of their parts directly, but there is a role for the wholesaler in working with them," mentions Ian.
Handling the pandemic
Alongside the consolidation of STF and Icon, Hexstone has also had the Covid-19 outbreak to contend with. "The last five months have been a rollercoaster that is for sure," states Ian. "Through the winter and late 2019 I think the market had been quite subdued and flat. We began to see strong activity in March, so we were really pleased, and then lockdown happened and our sales halved in April. They recovered quite quickly in May and June and we have had a very strong July, but there is still a lot of uncertainty in the market."
"When it comes to buying patterns we didn't see as much change as we expected, although I think there was a bit more of 'hand to mouth' from customers. People were only buying what they needed and were unsure on what was happening regarding cash flow. As time went on – through April and May – some of the stock came out of the supply chain and there was definitely some de-stocking going on. We have now seen some of that reverse, which would account for some of the demand we have seen as people have had to get back to normal levels of stock."
As for long-term impacts of the pandemic, Ian believes there could be several changes in the market as a result of Covid-19. "The big factor is going to be working from home. Prior to the pandemic, working from home wasn't the normal. The majority worked in offices and people went in did their job and went home. I think going forward, we will see working from home being introduced into the DNA of a lot of businesses – especially for administrative roles. I am not convinced we will be 100% working from home, but I think it will be a mixture of office and home working – as it has been shown that home working is effective."
Another big factor that will impact markets will be the end of the furlough/short time schemes that have been introduced in countries. "The furlough scheme has certainly saved or at least delayed a lot of job losses. However, I think as the furlough scheme unwinds, there are going to be a number of businesses that restructure. One of the observations we would have about our customer base is a lot are running at 75% – 80% of turnover, but are doing so with 60% of the people. They are super busy, admittedly at lower volumes, but the work is getting done. I think this will lead to some business restructuring, where businesses will think they can do it with fewer people."
Ian adds: "We have not seen many liquidations or administrations in our customer base or within the market, but that isn't to say it won't happen. Everything points to the economy taking time to recover and I think trends wise it will accelerate consolidation."
To add to this, as a UK-based company there is also BREXIT to consider. "Whilst BREXIT may not have been in the headlines for a few months, we have still been focused on it and it is starting to loom very large on our radar," mentions Ian. "We have substantial business in the Republic of Ireland and we have business in mainland Europe. All of which will need to be managed in a different way from 1st January 2021. We have a BREXIT team that has been focused on this process for almost three years now and it is very much a case of hoping for the best, but planning for the worst."
Ian continues: "The risk profile has changed, when we were first looking at a 'hard' BREXIT it was all about having enough stock in case there were problems at the ports. I don't think that is now the risk. It is now about being prepared so we can serve our customers outside the UK as and when it happens. A key source of information in planning for BREXIT, as well as handling the Covid-19 crisis, has been the BIAFD association. We received regular updates and key information throughout the pandemic and over recent years regarding BREXIT. It underlines the importance of a good trade association and all BIAFD's members have benefited from the information that has been provided."
2020 has been an eventful year for everybody, but Ian is confident Hexstone has taken the right steps as a business. "2020 hindsight would be a wonderful thing, but we seem to have got most things right. We have focused on keeping our people safe and serving our customers, and I am sure the actions we have taken regarding the consolidation, Covid-19, and BREXIT, will hold us in good stead for the future."