'One stop shop' manufacturer
19 July 2021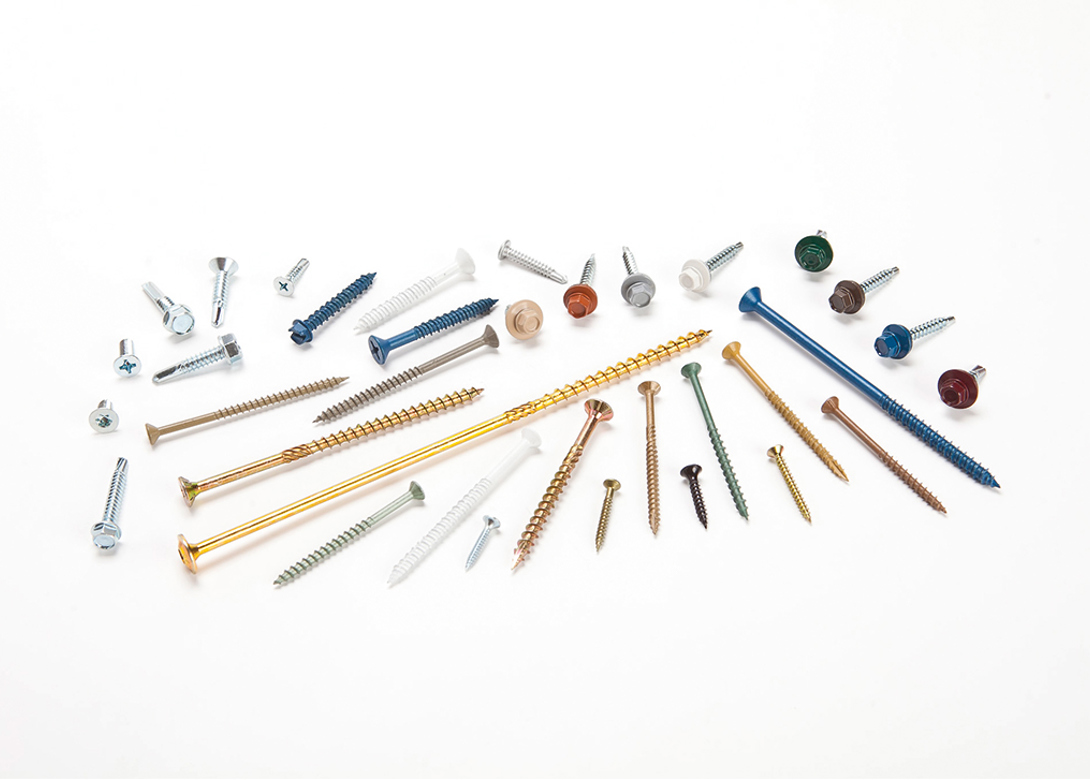 Ray Fu is a successful manufacturer and exporter of all kinds of fasteners and aims to become a 'one stop shop' manufacturer for its customers.
Ray Fu Enterprise is a subsidiary of Chen Nan Iron Wire Co Ltd and was established in 2000 as a fastener trading company. It wasn't until 2002 that Chen Nan expanded its factory to include fastener production. Today, the factory covers 138,000m2 and includes 16 new wire furnaces, 40 wire drawing machines, 100 fastener machines, as well as 3 new heat treatment machines.
"Over the years, Ray Fu has acquired multiple ISO, CE and ETA certifications that underline the quality of our production and the wide range of products we can supply," points out Ray Fu.
This range includes self-drilling screws, self-tapping screws, concrete screws, window screws, automotive screws used in plastic, as well as socket cap screws (Allen cap screws). A leading product for the company is its RF self-tapping screws for timber structures, available in lengths from 60mm up to 600mm, which have also achieved an ETA certification (ETA – 18/0850).
"This certification confirms that we are able to meet the highest quality standards within Europe and means our customers can be confident in the quality of the products they are receiving," explains
Ray Fu. "To ensure the quality of the products, our company has 30 dedicated quality control personnel checking each process along the way. From the moment an iron coil arrives at our facility, we perform a full inspection at the start and end of each process. This means we perform a minimum of 23 inspections before the product reaches our customers."
With this commitment to quality, and multiple certifications, Ray Fu believes there is no difference between its product quality and those products made in Europe. "As a fastener manufacturer we strive in to ensure we reach each and every detail on a customer's drawing. By doing this we can be sure that the product quality will be the same."
The aim for Ray Fu is to be a 'one stop shop' manufacturer that not only provides standard parts to customers, but also works alongside its customers to help reduce costs. "We have been involved in multiple building projects providing our expertise in faster and safer fastening solutions. We try to become a stable backup partner for our customers all around the world," mentions the company. "When stocks are low, we are able to provide emergency stock to our customers within 30 days. In addition, we are working with them on new products and the development of old products. By changing the way products are cold formed, we can help increase the product quality and decrease costs."
Another service Ray Fu can offer customers is its stockpiling system, where it keeps specific stock for customers, which can be 'called off' as and when the customer needs it. "We have been partnering with multiple customers with our regular stockpiling and emergency stockpile systems. This ensures their stock never depletes wherever they are based – the USA, Europe or Asia," mentions Ray Fu. "This service has been particularly popular during the last 18 months due to the volatile market."
Ray Fu continues: "Whilst Covid-19 has been a challenge, the most problematic situation is the current shipping crisis. Never has any company encountered such delays and fluctuations in price for shipping goods around the world. During this critical time, we have been able to maintain a good dialogue with our customers and looked to help as much as we can. For instance, we have used air freight for some critical parts and also secured sea freight dates to ensure the lowest cost possible for our customers."
"In the past, companies in the USA and Europe were keen on maintaining a 'Just in Time' stockpile, such as automotive companies, DIY product providers and fastener distributors. However, this sudden change in shipping has led to a lot of companies being unable to provide their customers with ample products. As a manufacturer we need to maintain a steady flow of supply, which is where our stockpiling system can really help as it cuts down production time."
www.ray-fu.com