NORMA Group
10 February 2020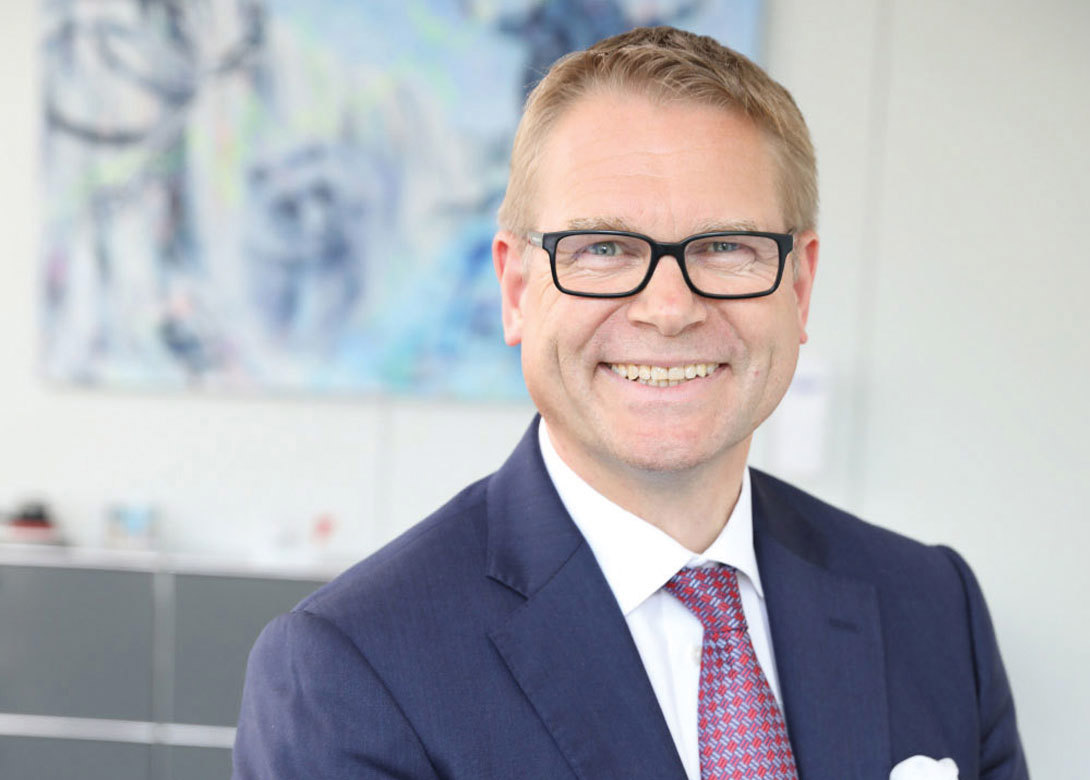 A review and preview of the global fastener market

Named after the Roman god who is often depicted as having two faces – due to its ability to look to the future and to the past – the Janus Perspective is a unique feature that includes a wide cross section of global fastener business leaders, who have all contributed their retrospective of 2019 and thoughts on prospects and challenges for 2020.
Dr Michael Schneider, CEO
The year 2019 posed challenges for the global economy and thus also for NORMA Group. Nevertheless, our expertise in product development and customer service, as well as our consistent pursuit of our company strategy, have guided NORMA Group through the past year quite well.
The global economic developments of 2019 and the automotive crisis also represented challenges for NORMA Group. The trade dispute between the USA and China; price increases on the raw materials side; and the generally tense situation on the global automotive market; resulted in our business performance falling short of expectations.
However, our success in the water management business, which has developed well in the USA, among other places, demonstrates that we are strategically well positioned with our focus on various business areas – based on the megatrends of resource scarcity and climate change. We have been systematically expanding our activities in the area of water management since 2012 and offer our customers joining solutions for water supply, irrigation and drainage.
Through acquisitions in Malaysia, Australia, the USA and, most recently, India, NORMA Group has expanded its market position and international presence and has a broad product portfolio available for a wide range of applications. For example, NORMA Group received an order from a US landscaping wholesaler for repair couplings for water pipes and is equipping an innovative 'Living Smart' residential construction project in California with drip irrigation systems for efficient water management. In 2019, a product from NORMA Group's water management portfolio received the renowned Red Dot Award for product design. The jury of the award honoured the 'Quik-Turn™ drainage channel' for its good design quality and high innovation potential.
We have continued to focus on the future market of electromobility. With the eM Compact, we launched a quick connector on the market in the spring that was specially developed for use in thermal management piping systems in electric and hybrid vehicles. This was followed by numerous orders from leading international automotive customers and battery manufacturers for the development and manufacture of advanced thermal management piping systems for vehicles with alternative drive systems.
We are looking to the coming year 2020 with optimism. In the area of water management, our goal is to further expand our activities and gain market share. Our focus will also be on general industrial business. In the area of electric mobility, we will continue to expand our product and service portfolio and support our customers with innovative materials and technologies.
We position our production, services, and value chains, where there is demand. As a result, our customers benefit from globally uniform high-quality standards, efficient delivery routes and local services. We want to play an active role in shaping our markets as a technology leader and support our customers as an expert development partner. To this end, we have systematised the innovation process within NORMA Group by developing an 'Innovation Roadmap' and spend around 5% of our annual sales in the area of engineered joining technology and research and development. Investments in machinery, equipment, systems, and the qualifications of our employees, ensure our future viability. In 2019 alone, we invested a mid-double-digit million amount in various company sites.
By refinancing our credit lines at favourable conditions, we have created the security and flexibility to continue on our growth course in the years to come. The 'Get on track' transformation programme that we have just launched, with which we are preparing NORMA Group for a sustainably successful future, also serves this purpose.