NORMA Group, Bernd Kleinhens, CEO
19 February 2018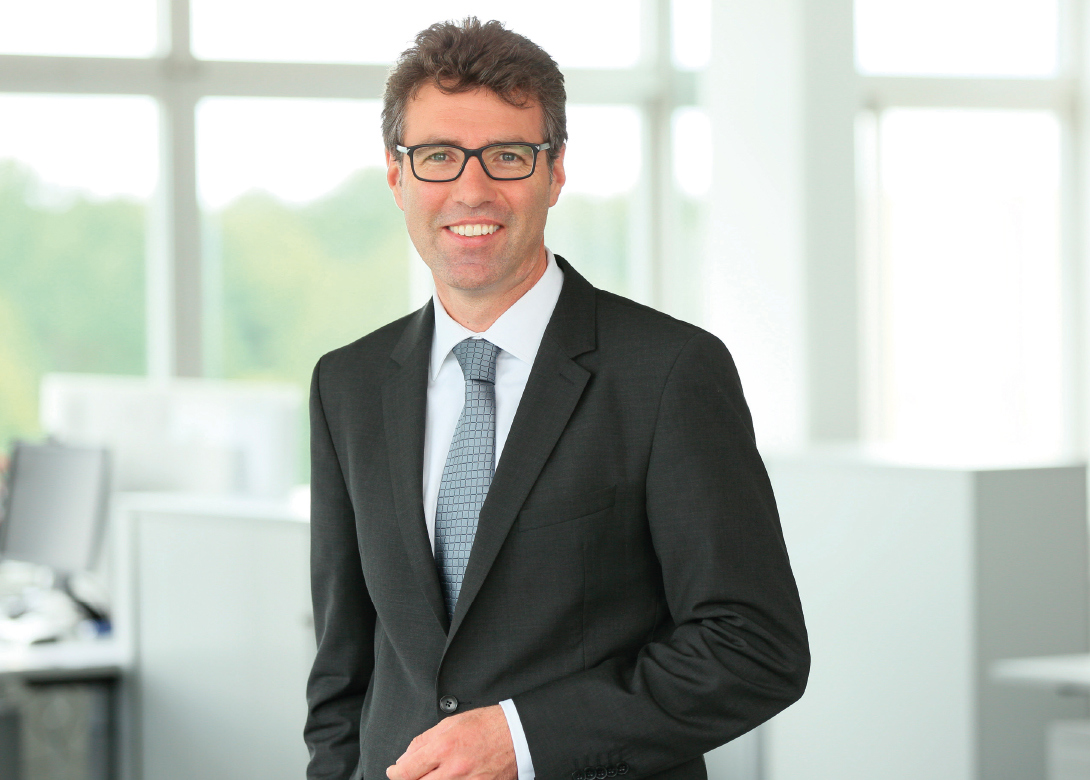 Better than initially expected – this was how business developed for NORMA Group in 2017. Based on the solid results in the first half of 2017, we increased our forecast for the full year 2017 in July. 
We now expect 4% to 7% organic growth and additionally €55 million from acquisitions for the full year 2017. The most current figures from the third quarter of 2017 confirm this so far. NORMA Group's growth in 2017 is based on two pillars: Organic growth as well as growth from acquisitions.
Organically, business developed well for NORMA Group in 2017. We saw rising production and sales figures in the European original equipment industry, which had a positive impact on the demand for our products. In the Americas region, our water management business had a challenging start due to heavy rains, but picked up pace again later in the year. In addition, the US commercial vehicle and agricultural machinery market recovered. Its weakness negatively affected the organic growth in 2016. In Asia-Pacific, sales grew strongly due to successful production localisations, as well as the high demand for customised joining technology solutions. For example, the implementation of stricter emission regulations for motor vehicles leads to an increase in the demand for our diverse products such as clamps used in turbochargers, as well as quick connectors and thermoplastic lines for SCR technology (Selective Catalytic Reduction). SCR is a process in which an aqueous urea solution is injected into the exhaust gas system in order to reduce nitric oxide emissions.
NORMA Group manufactures thermoplastic lines that heat up and transport the urea solution in order to make this chemical reaction work. SCR is also becoming more relevant in the light of the discussions about the environmental impact of diesel engines in Europe. All of these factors influenced our organic growth in 2017.
Looking at acquisitions, we have been integrating three companies into the NORMA Group in 2017: Autoline with production sites in France, Mexico and China, Lifial with a site in Portugal and Fengfan with a site in China. By complementing NORMA Group's product portfolio for various industries and strengthening its market position in the respective countries, all three acquisitions have significantly contributed to the Group's growth in 2017. Acquiring new companies also entails the challenge of integrating them into the Group. Harmonising purchasing, IT, logistics – only to name a few –  will be something we will continue to work on in 2018 with our newly acquired companies.
Another focus of 2018 will be to look into ways in which NORMA Group can adapt to the changes in the automotive industry. In some countries, bans  for diesel engines or even vehicles with any kind of internal combustion engine are being discussed. We have implemented an e-mobility strategy to systematically explore the opportunities of alternative propulsion technologies for NORMA Group. This includes harnessing the potentials of using our existing cooling water lines and systems for the thermal management of the batteries in electric vehicles. We are also investigating the potential of developing new products specifically for electric vehicles. 
Meanwhile, we already see an increase in the content per vehicle with hybrid cars. This means they use more NORMA Group products than vehicles with only one drive. We believe hybrid vehicles will be the 'bridging technology' on the way to a mobility without combustion engines. Starting in 2018, NORMA Group will be manufacturing up to 150,000 joining products per year for cooling water systems to be used in vehicles with hybrid drives for a French automotive manufacturer. These developments are part of the sustained trend towards emission reduction – a trend that we support with our lightweight solutions – and a trend for which NORMA Group is constantly preparing itself, e.g by expanding the production and testing facilities for thermoplastic products.

A thermoplastic line weighs less than a rubber line for the same application, therefore reducing the overall weight of the vehicle and again emissions. Plus, the thermoplastic joining technology solutions are usually very easy and quick to install, which reduces assembly time.
Last but not least we will continue to focus on expanding our business for water management solutions that help the use of the precious resource water in a responsible way. In 2017 we have already started to market for instance drip irrigation products, valves and meter counter boxes, roots barriers and permeable pavers from NDS, as well as compression fittings, across Europe and Asia-Pacific and will continue to do so in 2018. These are some of the reasons why we are optimistic that NORMA Group will continue to grow in the future.