New high-speed automatic tapping machines
06 October 2021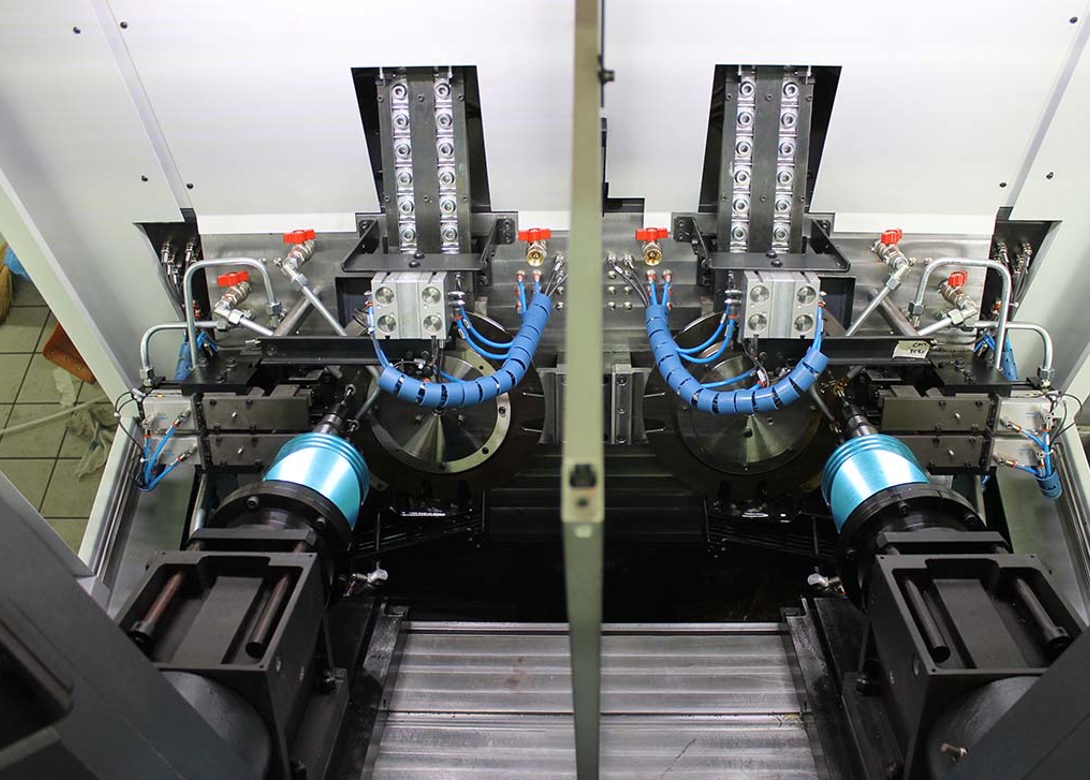 Member of the SACMA Group, HS Automazioni Srl designs and manufactures a wide range of automatic HS ASPE tapping machines, including its new model T10-HC-M – designed to simultaneously tap four pieces at a time on two completely independent working sections.
HS Automazioni manufactures its automatic tapping machines based on a reversible spindle system together with CNC flexible machines, which are mechanically driven by lead screw or brushless synchronised motion systems. This enables internal threads, within the range M2 to M36, to be executed with standard taps in both cutting and forming.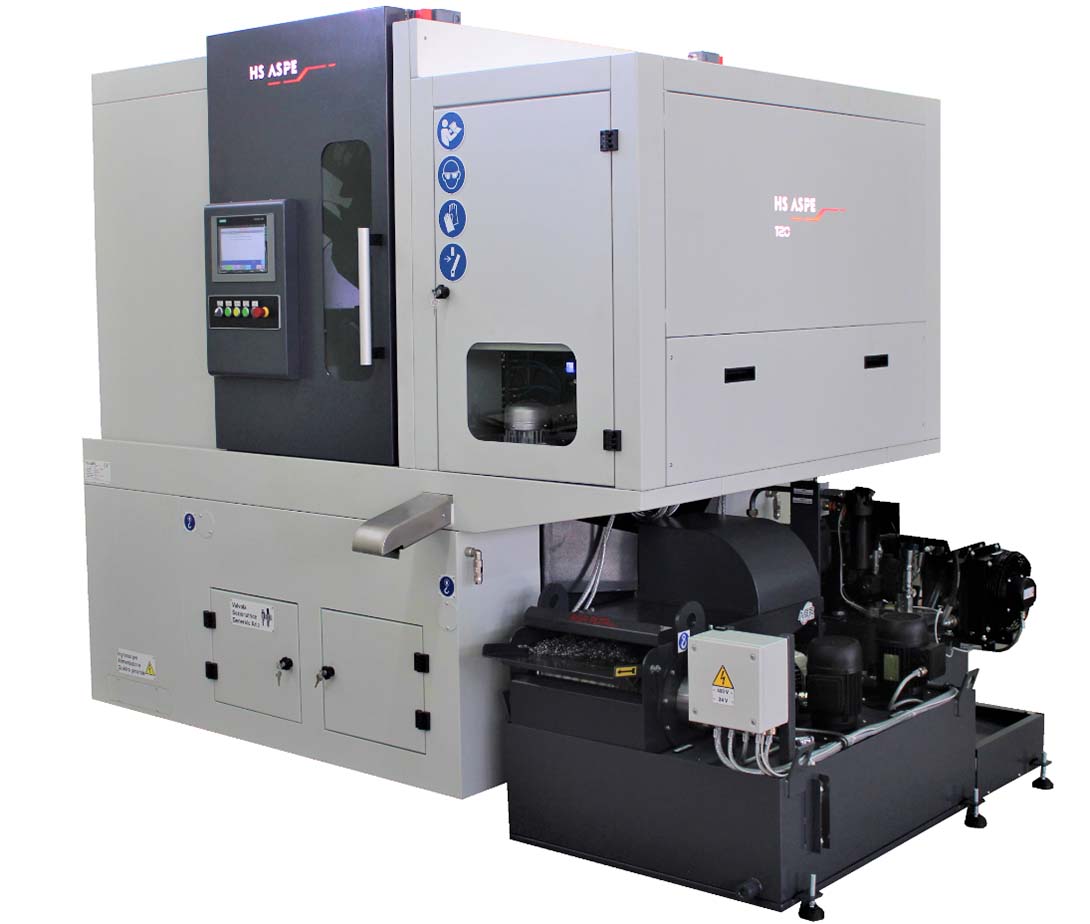 The new model T10-HC-M is designed for maximum productivity achieved by simultaneously tapping four pieces at a time on two completely independent working sections. The M (motorised) system provides electrical management of the tapping spindles for a quick changeover and an easy set-up, with each drawing saved into the PLC. This enables an immediate production restart.
The T10-HC-M automatic tapping machine also has a unique inclined loading system, aimed at favouring the tapping quality as much as possible and reducing the loading misfeed to a minimum. The concept of this type of tapping machine is ideal for tapping medium production lots or for monoscope work as the machine can equip a single section at a time. The machine is also suitable for tapping large production lots as two independent working sections can be equipped at the same time.
The management of the machine cycle is controlled by PLC with the help of two operator interfaces, one for each section, through which it is possible to change the working parameters; check in 'real time' the production status; as well as display any kind of anomaly.
Tapping is controlled by the standard spindle stress monitoring system with alarm level programming and production quality is controlled via special trap door. All machines are also equipped with low inertia and fast positioning servo motors, which provide axis control over the working stroke.
The chip, produced by tapping, is controlled by powerful oil flows to ensure chip separation from the workpieces and/or by an integrated chip-breaker system (used in case of long chips). All parts are loaded into the machine by means of workpiece elevators or hoppers delivered on request by HS Automazioni's sister company – Tecno Lift. This enables feeding of the parts into vibrating tanks which, through their operation, transport the part into the machine to be machined automatically.
The quality of the thread is mechanically guaranteed by the lead screw, which makes it possible to realise all types of pitch such as metric, metric fine, UNC, UNF,  BSW, G, Rp, Rc or any special pitch.
www.hsaspe.com
​