Manufacturing to the highest quality standards
11 June 2018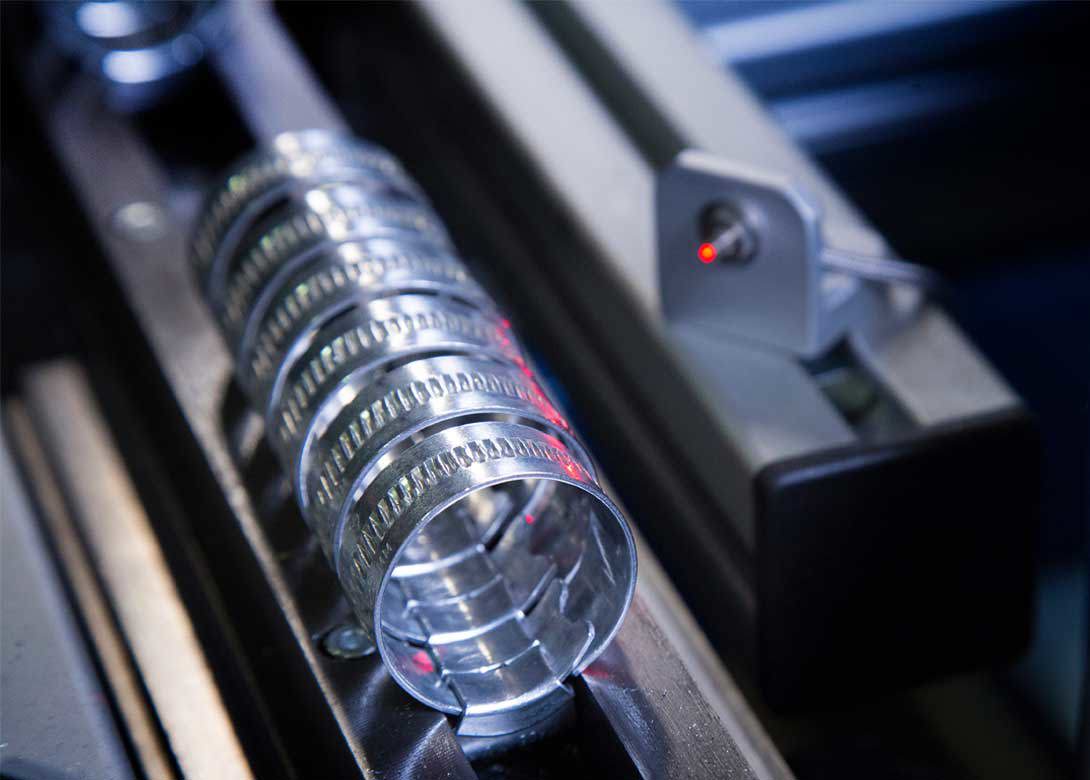 Jubilee® Clips held the first patent for worm drive hose clips and has manufactured in the UK since 1921, with the name Jubilee® Clip becoming a registered trademark throughout the world.
After inventing the worm drive hose clip, Jubilee Clips has continued to innovate and introduce new products to the market, pointing out that it was the first company to introduce 316 stainless steel clamps.
"Manufacturing in the UK has many benefits, such as a highly skilled workforce and access to all of the key markets in the world for both the supply of raw materials and critical sales channels," explains Suzanne Barnard, admin and marketing executive at Jubilee. "Hose clamps are not like many fasteners, which often comprise of only one component. They are typically three to five precision engineered parts working in harmony. To be competitive in this market necessitates efficient automated assembly and also real material expertise of the components and their raw materials. The strength of the UK in this field is tangible and can be seen in the number and quality of manufacturers in a whole range of high-end engineered products."
The highly skilled workforce of the UK manufacturing industry also brings its challenges, with the skills shortage in the UK becoming an important factor. "We do see a generational skills gap in engineering, but we have been very active in creating an apprenticeship scheme. This helps to ensure the skills and knowledge are kept within Jubilee and the manufacturing techniques are passed on to, and enhanced further, by the next generation of engineers," says Suzanne.
Another challenge for UK manufacturers will include BREXIT, but Jubilee is confident for the future. "The BREXIT decision hasn't really affected us yet, and probably won't – we make the finest hose clip in the world and will continue to do so. In the long-term we anticipate that any trade deal between the UK and EU, and the UK and any other market, will be reflected in the natural stabiliser of the exchange rate. In reality, manufactured products will no doubt be high on the priority list during BREXIT negotiations. We will continue to spread the Jubilee gospel worldwide."
What is important for Jubilee is keeping at the cutting edge of hose clip technology. "We see a lot of product innovations in our market that are intended to secure a supply line simply by getting something unique onto a drawing," comments Suzanne. "For instance, hose clamps with springs and bevel washers are perfect examples of unique products that offer no actual benefit. For Jubilee, innovation happens when there is a demand for a product, such as quick release clamps, which were a customer driven solution that we were happy to provide."
This constant strive for the latest technology includes the presence of 'smart machinery'. "Smart factories have become a thing of the present very quickly. Machines that diagnose their own faults and torque sensing assembly have been around for some time in our factory and we are now seeing an increase in networking of machinery – so that such data is more advanced as well as more user-friendly," states Suzanne.