Janus Perspective: Bulten AB
20 January 2022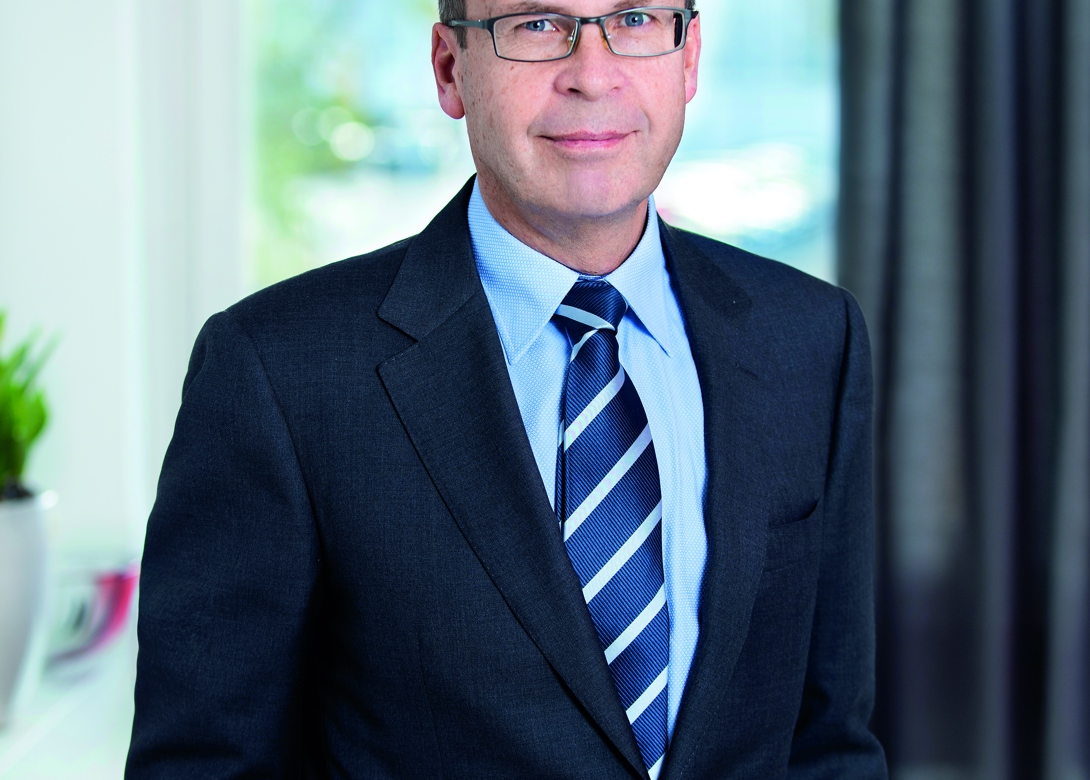 A review and preview of the global fastener market

Named after the Roman god who is often depicted as having two faces – due to its ability to look to the future and to the past – the Janus Perspective is a unique feature that includes a wide cross section of global fastener business leaders, who have all contributed their retrospective of 2021 and thoughts on prospects and challenges for 2022.
Anders Nyström, president and CEO
To summarise 2021, one can say it has been a very successful year, at the same time as we have faced some tough challenges. In the beginning of the year we saw very strong sales volumes and the first quarter was actually a record quarter for Bulten.
This was an effect of the progressive recovery that the global automotive market faced after a very turbulent 2020. This recovery already started at the end of 2020, so we were prepared to ramp up production. In general, the inflow of new contracts, from both existing and new customers, in and outside the automotive industry, was very strong in 2021.
However, we have also seen the problems our customers have had in their supply chains, primarily related to the global shortage of semiconductors, along with price rises for steel and shipping. The issue with semiconductors has increased in recent months, which has had a negative impact on Bulten's sales. Even if this hasn't been positive for us, we were able to see that this would have a negative impact on our business early on and wouldn't be short-lived. Therefore, we had time to focus on the actions necessary to minimise the negative effect for us (e.g reducing inventory levels and focusing on cost control).
In addition, we can see that the measures we have taken as a part of our 'Stronger 24' strategy has produced results over the year, both in the shape of new business and productivity.
Finally, I would say that 2021 has been a year where we have continued our sustainability journey. The very tangible and measurable improvements Bulten has made in recent years are being noticed by customers and we are recognised as a resource to help customers reach their sustainability targets.
Opportunities and challenges in 2022
For our part, I believe the semiconductor shortage will not be solved rapidly. This will go on for a while and we need to be able to ramp up and down our manufacturing on short notice. Flexibility will be the key. On the positive side, I see an increased interest for our products and services and I expect that we will continue to win new business at a high rate in 2022. Also, we will focus on strengthening our global presence in Asia and the USA. We acquired PSM International two years ago with the goal to increase our presence in Asia. This has worked very well and the Asia business has developed even better than planned since the acquisition. Our 'manufacture where you sell' philosophy will also serve us increasingly well and will make us focus more on increasing production capabilities in North America.
I think the winners in our industry will be the ones that can quickly adapt to customer needs and have a strong focus on sustainability. We have re-energised our product innovation activities, both on the functionality and the sustainability aspects, and that will be even more important in the coming year.
The million dollar question is the economic and financial issues that might arise within 2022. With having the pandemic in mind, I think we have learned not to be too sure about how the economy will develop and what implications this will have on the fastener supply chain. In the last year, we have faced supply chain issues related to the pandemic, trade barriers, raw material and semiconductor shortages, sea freight turmoil, etc… Honestly, I am not sure we would have been able to foresee this two years ago. I believe we need to adjust to a world with more economic fluctuations and uncertainties. To deal with this we need to be more agile. We have increased our regional sourcing and production as a way to secure the supply chain in more uncertain times. We have also learned a lot from last year's challenges, which will help us going forward. I wouldn't be surprised if my industry colleagues have the same experiences. To closely monitor global macroeconomic trends in order to be able to quickly respond to these will be essential to secure the supply chain. 
Technology drivers for the future
I believe that one of the main drivers for the future will be sustainability. It is about finding new materials and processes, developing new and increased functionality, to investigate how one can reduce the material and energy consumption, as well as streamline manufacturing processes. In order to do that, the industry has to break out of old standards, which are locking us into certain ways of making fasteners that are not optimal any longer. We see a clear difference between customers in this respect who, especially the new players in the automotive world, are very open to
non-standard solutions if it delivers value for them. Also, using fasteners to integrate sensors to monitor both systems and the state of the joints themselves is a field that is only in its infancy still. I believe we will see more of that going forward.