Innovative solutions for 100% inspection and selection
22 September 2016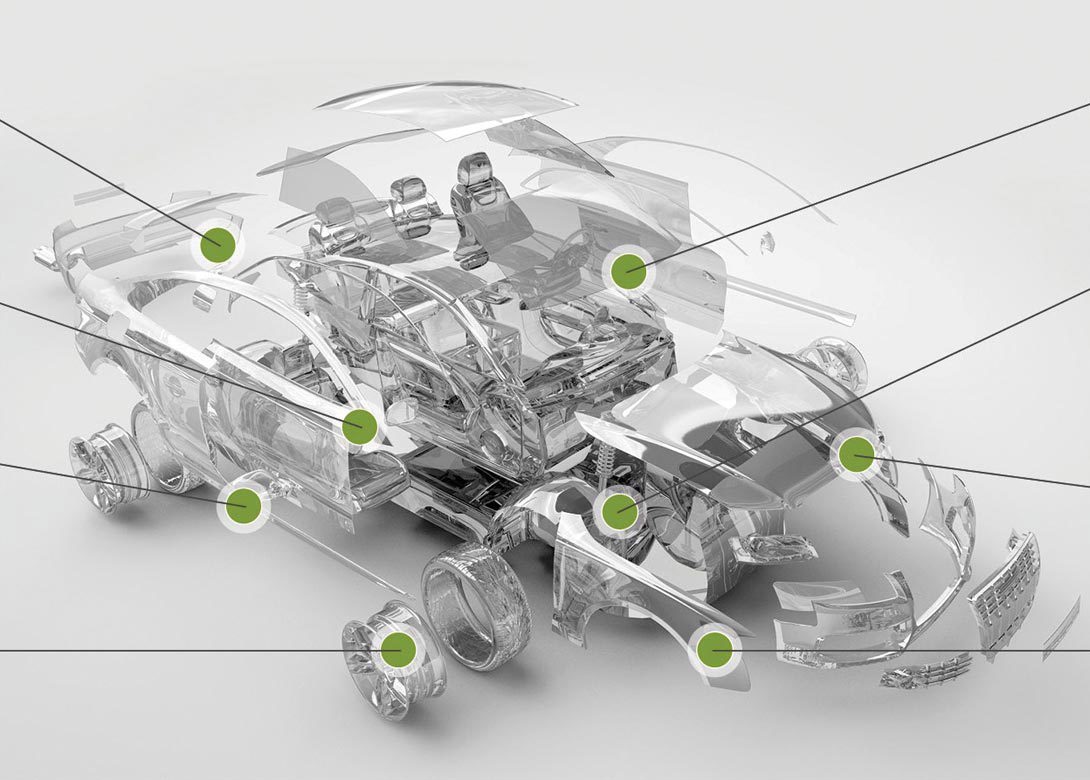 Dimac Srl states that its innovative machine range is able to respond to new challenges of 100% inspection and sorting of automotive fasteners – offering high value added modular solutions that are reliable, versatile and user-friendly.
Dimac machines are used to inspect parts around the world, including some of the most important producers of fasteners and special components for the automotive, aerospace and assembly industries. Recent technological developments at the Italian company are focused towards the introduction of innovative control functions by using a machine vision system, as well as standardisation of the inspection stations and electrical equipment on the machines. Thanks to these innovations Dimac can produce a wide range of modular models, which share similar components. Dimac inspection machines also share a unique inspection software platform. This is a great advantage in developing new features as well as for software debugging. New inspection features developed for the glass-plate machine MCV5 can be adapted to glass V-track model MCV2 or the rotary table MCV1 without changing software platforms. These concepts are enabling Dimac to achieve scale economies without jeopardising quality, reliability or versatility of the proposed solutions.
Innovations for Industry 4.0
Industry 4.0 is opening a world of new developments and new perspectives for the manufacturing industry. Dimac is catching the opportunity by introducing innovations such as a special App that allows users to reduce up to 50% – 60% of the machines compressed air consumption, a topic often underestimated. This App would be used to remote monitor and control the machine air consumption, as well as to program blowing nozzles air saving activity while the machine screen will display energy/money saving obtained in real time.
Dimac is also developing another App to improve after sales service reaction times in case of any troubleshooting or spare part shipment need. This App will enable the machine operator's smartphone to grab an image of the machine area to troubleshoot or an image of the required spare part. Images can be automatically sent to the Dimac service network, including all information regarding a customer's company, operator name, machine model and serial number.
Dimac's after sales service takes on the request, which is then processed within the shortest possible time – sending a message confirmation to the customer. In case of easy troubleshooting problems a related FAQ list will be immediately transmitted to the operator's smartphone by text or email in order to let them resolve any problem as soon as possible.
Recent innovations that have been introduced by Dimac for the inspection and sorting of automotive fasteners defectiveness, include a new RGB laser optical station to inspect the colour of surface coating. This special sensor can detect small surface coating colour differences on plated parts with output rates up to 400pp/min.
Another innovation regards the use of special pericentric optics that are capable of developing a cylindrical surface view on a flat layer view, making side cracks and side surface micro defects visible – using Dimac vision inspection software with its enhanced features.
Also, a new generation of eddy current multi frequency devices has been adopted on Dimac machines for high-speed crack detection and heat treatment control. These new devices are providing NDT controls on special materials such as aluminium, stainless steel and special light alloys.
Thanks to cooperation with the manufacturers of NDT devices, Dimac integrated NDT control software inside the machine control platform, simplifying and improving set-up as well as opening the door for remote troubleshooting by Dimac service.
Product and service quality without any compromise
Modularity and standardisation are concepts on which all Dimac projects are based, studied and applied to all machines including previous generations – giving a long life to products.
Dimac puts the same attention in motivating its production team, who are involved in new developments, as well as after sales service staff, with the department recently reinforced by the recruitment of a young generation of technicians.
The R&D department has seen the introduction of an advanced database of Dimac machines, which provides a portal to access updated data history of each of the 600+ produced machines. This huge database also allows staff to trace all technical information related to each machine produced, including construction detailed images, particular mechanical drawings, testing and acceptance data up to the installation, and after sale service information collected over previous years.
"Each machine produced can be connected to the internet, becoming a part of Dimac's functional integrated ecosystem where end users are at the 'centre of the world'," points out Dimac. "This enables them to share information and benefit from a direct professional advice."
The automotive industry remains the main reference market for Dimac, with its always more complex and constant challenges, proposals, and demanding solutions, for fastener inspection and sorting.