Helping customers compete and succeed
19 September 2018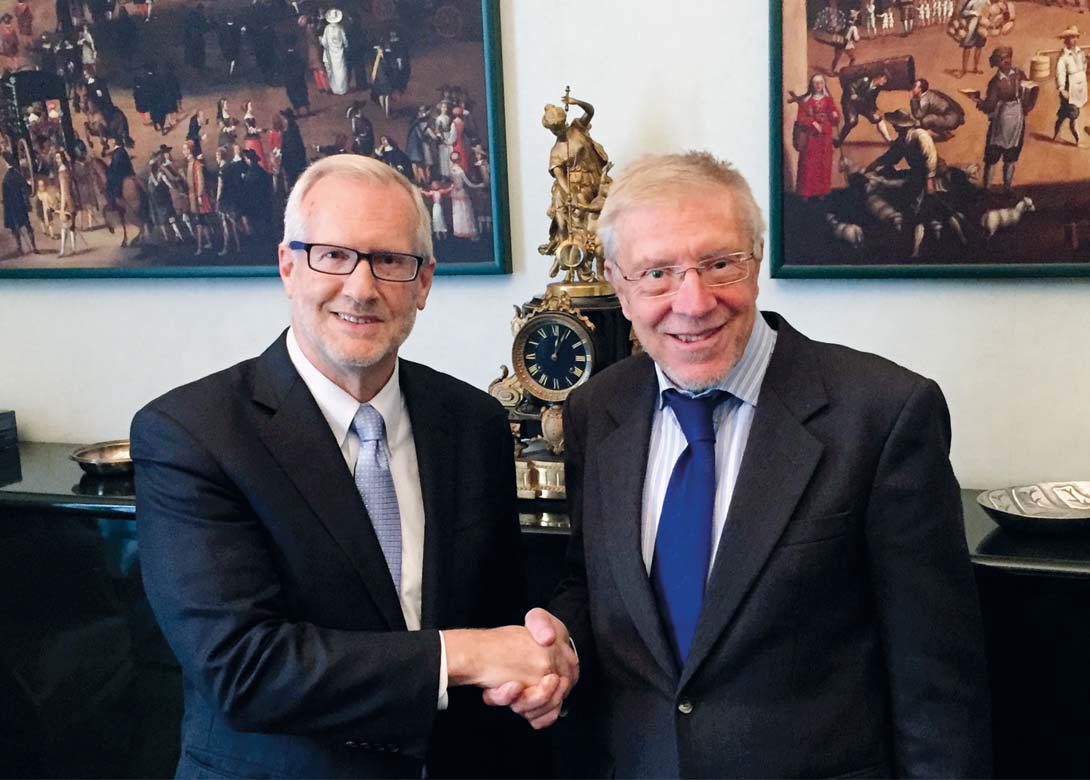 Here we speak to Enrico Ghezzi, managing director at SMART Machinery Srl, about how the company became a specialist in thread rolling solutions, the importance of innovation, and the challenges facing the fastener manufacturing equipment sector.
How was SMART Machinery initially formed and what were the key points of its development?
"SMART was originally founded by myself in 2001. There was a need for a more advanced thread roller in the market. Similar to the rest of the machine tool world, the concept was based on the use of servo drives to give better performance, ease of set-up, and repeatability. After decades of industry experience, it was clear to me that something new was needed and that the existing companies were not going to take the steps needed for a truly new and 'smart' product. So, the concept and name, SMART, was born."
Specifically, what is it that differentiates SMART and its machines? What are the main benefits for customers using SMART machinery?
"We are fortunate to own a few key patents that set us apart from our competition. One is for a 'direct drive' servo motor that provides maximum torque from zero speed, while being very energy efficient. Another is the use of a 'linear motor' or servo for the introduction of blanks, which gives excellent control of the blank and allows for easy adjustments in production.
Customers find they benefit from our ability to offer a complete range of threader die sizes, from small to large, along with pointers and washer assemblers. These products can match their needs and pair nicely with our trusted local service centres."

What is the relationship between national and foreign markets at SMART?
"Being a small company, the most logical and easiest approach was to focus on the Italian and geographically close regional markets, which proved very successful. Since the 2016 purchase of our company by National Machinery, the ability to access all foreign markets has greatly increased. Just as importantly, we are now able to better serve those markets with regional service and spare parts.
We now find opportunities around the globe as we engage with our customers. We look at each situation as an opportunity for improvement, which is our personal challenge every day. In fact, in 2018 we have sold several products into new markets that we had previously not been present. A big factor in this has been the adaptability of our machinery for Industry 4.0 and the use of data to help drive production efficiency."
What degree of importance does innovation have at SMART? What are the key factors in being able to innovate?
"Without innovation, SMART Machinery could not exist. Our patented machine features are core to our products and we have the ability to customise our offerings to suit our customers' part application requirements. 

Being a small firm, we are able to quickly adapt and be responsive to customers. Our region of Italy is well known for both high-quality and a good manufacturing base, and we are pleased to contribute towards that reputation.

We are fortunate to still be able to hire excellent personnel when much of the world struggles to find technical people. The Italian government has also done a good job in supporting manufacturing with tax incentives for new equipment purchases, which in turn helps us to sell more machines."
Which do you think are the most important challenges for the fastener sector?
"Overall, we see questions from our customers about material costs, tariffs, trade imbalance, and how those may affect their costs. Of course, many of our customers feel pricing pressures from their customers, so it is important for SMART to continue to deliver an affordable, highly efficient machine to help our customers compete and succeed."
Find SMART Machinery at Fastener Fair Italy on Stand 1000.