HECO–Schrauben GmbH & Co KG
13 February 2020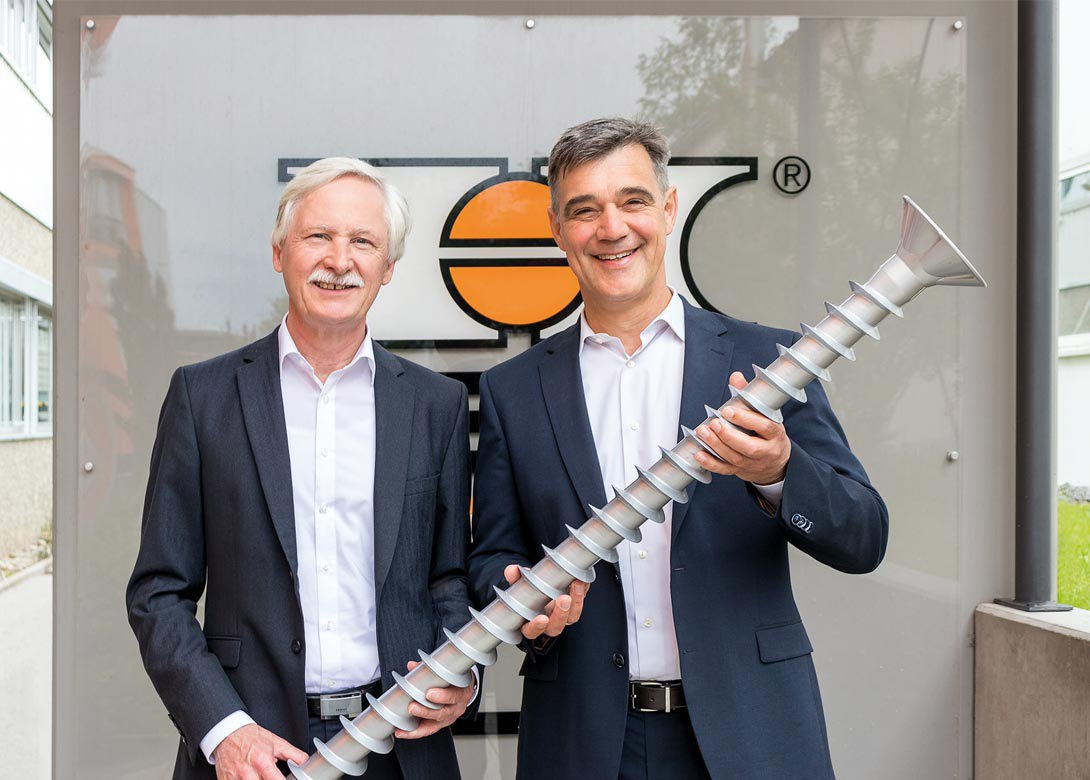 A review and preview of the global fastener market

Named after the Roman god who is often depicted as having two faces – due to its ability to look to the future and to the past – the Janus Perspective is a unique feature that includes a wide cross section of global fastener business leaders, who have all contributed their retrospective of 2019 and thoughts on prospects and challenges for 2020.
Achim Carstanjen, general manager
2019 was an extraordinary year in the history of the German fastener expert HECO-Schrauben, with the owner family Hettich handing responsibility over to an external general manager for the first time in the 130 year history of the family led company.
The management will cooperate closely with the new installed advisory board, which is headed by Stefan Hettich, the former general manager. Through these measures the owners have laid the foundations for further development and continuation of HECO's values and culture.
In practical terms 2019 was also a fruitful year for HECO. In February the company launched its first screw anchor approved for masonry – once again underlining its leading role as an innovator in the fastener business by providing a solution for requirements of fire regulations in masonry applications.
2019 was also a stable year on both procurement and selling markets. The only shortages we faced were in staffing. This phenomenon was an issue in previous years too and to combat this HECO will intensify apprentice and trainee programmes.
In the coming years we see continuous development of our selling markets, as we do not observe any downturn in our market indicators. In the procurement markets we do not see any shortages, but moderate and continuous price increases similar to previous years.
2020 will be a challenging year for HECO. We will launch a new screw for timber work, HECO-Topix-plus, which is applicable in other materials such as thin metal and plastics. The new screw is a logical follower of the existing well proven product assortments and will replace these – unifying all their advantages in one.
The new HECO-Topix-plus family is characterised by simplicity, performance and some unique features, which will add additional value to the user – especially carpenters and joiners. Once again underlining our commitment to making HECO users live's easier and more productive.
As a typical German medium-sized business we serve the markets from our main plant in Schramberg, in the Black Forest, via our partners, specialised dealers and wholesalers – offering a wide range of products to professional craftsmen. We will stick to proven long-term relationships and work on being a reliable and innovative partner. Our future strategy is to strengthen the good relationships by offering further services and communication around the product, enabling our partners to provide benefits and solutions to their customers.
Looking into the far future we think that the materials wood and concrete will continue to expand as the preferred building material. New aspects of purchase decisions will arise like the total environmental costs or CO2 balance of a product – and here we see good opportunities for HECO as a local German producer with modern equipment.
The main challenge, in the upcoming 5 to 10 years, we see in the development of digitalisation, and the change of business behaviour. On the customer side speed of changes will increase, the new generation has a new conduct and will have different requirements than their predecessors. We have to adapt and better equip our future customers with tools so that their life becomes easier and more profitable.
Referring to hardware and legislation we also see more and more regulations in Europe. For small companies like us, even today, approval costs are a significant part of the total costs. This can be even more, as we tend to be one step ahead with our innovations and need completely new approvals.
From our point of view the 'war of talents' will continue due to our demographic development in Germany and because of our location in a high-tech region. Nevertheless, we have a nice offering to young people to take over responsibility soon and get a good training on the job.
For us the most decisive future subject is technological progress. As a German producer we have to be innovative – offering solutions to our customers. We are sure that we will meet all challenges of the changing environment. The ideas we have will provide good opportunities for us and our objective to make the world look more orange, more HECO.