Good prospects for Italian capital goods sector
01 October 2018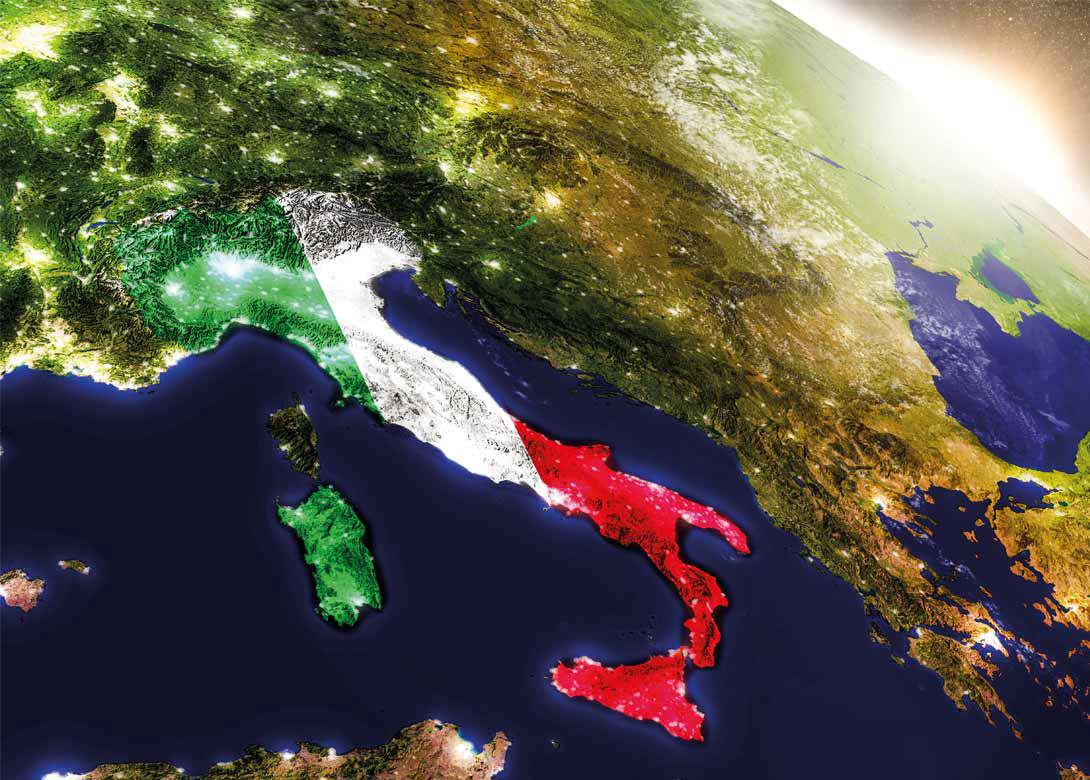 At its annual meeting FEDERMACCHINE, the federation representing Italian capital goods manufacturers, reported healthy sales growth in 2017 and good prospects for 2018 – providing encouraging signs for fastener companies and other suppliers.
In 2017, the sales of the Italian industry of capital goods totalled €46.6 billion, reflecting a 9.7% increase over the previous year – driven primarily by lively domestic demand for investment goods. Reporting to the AGM, President Sandro Salmoiraghji noted that all thirteen sectors covered by FEDERMACCHINE reported increased turnover.
Supported by government depreciation incentive programmes, domestic consumption increased 11.6% year-on-year to €24 billion. Deliveries to domestic customers from Italian manufacturers grew 14.3% to €14.9 billion. Imports increased 7.6% year-on-year.
After a rather stagnant 2016, exports started to rise considerably last year, growing 7.6% to €31.8 billion. The main destination markets were: Germany (€3.4 billion, +8.1%), the United States (€3 billion, +2.6%), China (€2.1 billion, +14%), France (€2.1 billion, +5.5%) and Spain (€1.3 billion, +7.6%). Italian exports to the ASEAN economic area have also grown consistently over the last four years, reaching €1.1 billion in 2017 –20% higher than in 2013. Despite healthy growth, the proportion of exports actually decreased one percentage point to 68% in 2017, a further indication that "Italian manufacturing has finally resumed investing in production technology".
In 2017 the mechanical machinery sector, including the capital goods produced by FEDERMACCHINE members, provided the highest contribution to Italy's trade surplus of €47.3 billion. 2018 is also expected to be positive for the sector, according to forecasts from FEDERMACCHINE's statistical working group. Turnover is forecast to grow 5.8%, to €49 billion, with exports increasing 5%, to €33.3 billion. Domestic consumption is expected to reach €26 billion, a 7.1% increase on 2017 figures, with domestic deliveries increasing 7.5% to €16 billion. FEDERMACCHINE also expects imports to rise 6.4%, to €9.8 billion.
"The recovery of the domestic market," said Mr Salmoiraghi, "proves that the 'super' and 'hyper' depreciation provisions have been working well, but if we wish to keep on playing a leading role in the international scenario, we can't stop just now. We have to step on the throttle of innovation". He emphasised the importance for SMEs to start investment, looking for real organisation revolutions to take advantage of Industry 4.0. FEDERMACCHINE is therefore requesting continued depreciation support plus an extension of tax credit provisions, and reduction in bureaucracy, to incentivise business to focus on upgrading employees' skills and encouraging new people resources into the sector. Mr Salmoiraghi noted that the sector is expected to increase employment levels by 0.7% in 2018 to 193,000.
On a less positive note, Mr Salmoiraghi, also referred to the growing complexity of international trade relationships and increasingly protectionist policies in key destination markets for FEDERMACCHINE members, including the United States, Russia, China and the United Kingdom. "Unfortunately, distrust is growing even with European countries," he added. "We, the Italian manufacturers of capital goods, travel far and wide, going from one time zone to another. We need to have our house not only in Italy, but also in Europe. We need a free and open market, more than before, and a strong European Union for a strong Italy."