DROMET expanding for growth
18 December 2018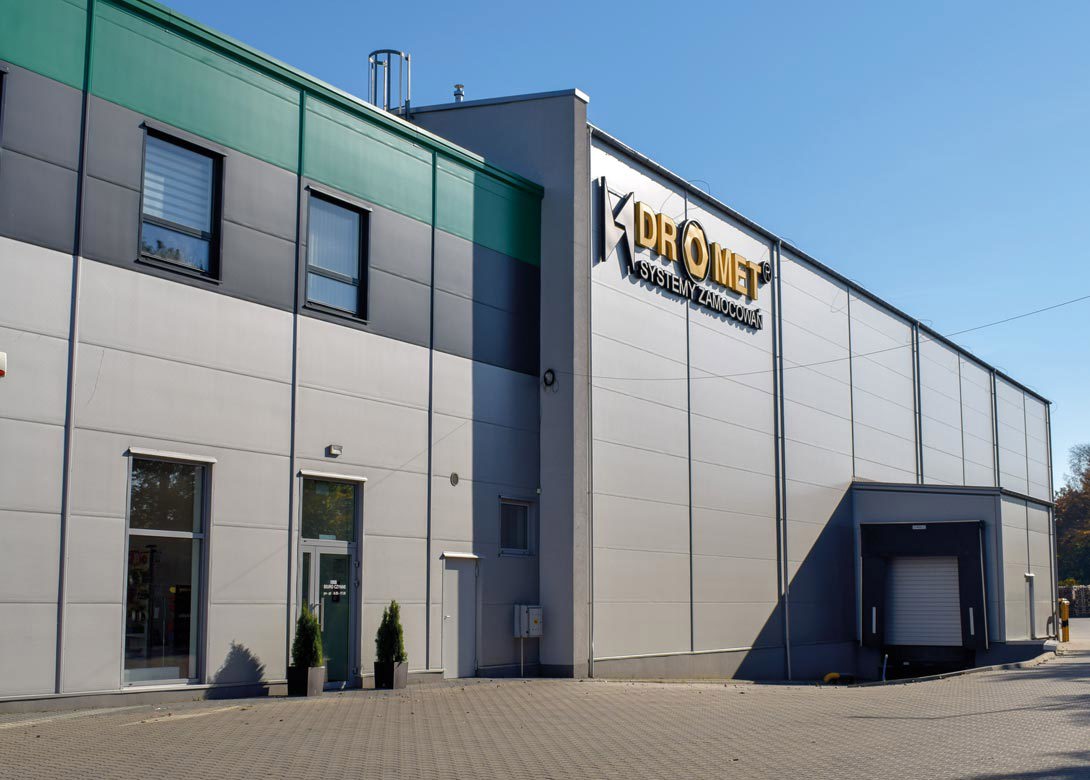 DROMET has recently opened a new high bay warehouse, which will enable it to further expand its production and distribution capabilities, as well as focus on targeting the European market.
Established in 1994, DROMET Fastener Systems produces a wide range of products such as threaded rods, studs, U-bolts, anchor bolts and many other special products according to customers' requirements.
DROMET is a family owned business, with vast experience within the market. In-house production accounts for 60% of the company's turnover. Another branch of its activity is the distribution of DIN standard parts and supplying key brands of fixing products to the local Polish market.
"At the beginning of our activity we were focused on the Polish market, mostly producing threaded rods for the big local distributors," explains Daniel Drązikowski, export manager at DROMET. "However, as the market developed, we managed to set-up our special parts production and deliver trusted quality to key players on the Polish as well as the European market."
In 2008 DROMET decided to focus on export and initially targeted Germany, the Netherlands and Denmark. "We already had some customers in these markets and we saw that there was an opportunity to develop them even further," mentions Daniel. "We have now extended our distribution system across numerous European countries, with exports accounting for 30% of our business. We have also developed cooperation with partners in Russia, and the Ukraine, where we see huge potential to grow."
A key factor in DROMET's future growth plans was the expansion of its warehouse capacity in 2016. "Adding the new warehouse was a big step for us, as it enabled us to expand our production capabilities into the space left by the old warehouse," points out Daniel. "Previously we were very crowded, and the flow of material was not effective. However, now we have been able to add additional production machines, as well as improve the production flow."
DROMET was also able to expand its tooling department. "We have a lot of experience within the company. Employees have been here 15 – 20 years and know a lot about the processes, which gives us the ability to produce tooling, flanges, and rolling dies, for special parts in-house," adds Daniel. "Over 70% of the dies that we use are produced internally, and we can create unique tooling for individual machinery and for special parts, which makes us very competitive and flexible within the market and means we do no rely on external suppliers."
Throughout the company's growth, a commitment to quality has always been at the core of the business. "Initially it was very difficult to convince new customers from western markets that we could consistently supply the products and quality they required," states Daniel. "Step-by-step and year by year we built our reputation to become recognised as a quality approved supplier to key brands in the European market. Quality is a key factor of our activity. Being able to consistently supply this value to customers is an essential part of being a professional manufacturer and helped us to grow."
As DROMET has grown so has the Polish fastener market and its potential. "The Polish fastener market, and especially production capabilities, have grown significantly within the last ten years," states Daniel. "Previously each supplier tried to be effective and competitive with every fastener product. However, now manufacturers have specialised in certain products, which is definitely making the market more professional."
"I believe that Polish manufacturers through the last 10 – 15 years have learnt a lot from western brands who initially set-up within Poland. We learnt about the value of quality, improved our efficiency and invested a lot into production processes."
"Joining the EU in 2004 also undoubtedly had a major impact to our market development. A big advantage of manufacturing in Poland is that we have a good source of raw material here and every part of the production process, including coating and heat treatment, is based within Poland. By improving the infrastructure over the last decade, it is now a lot easier to transport products around the country, which makes the whole production chain more efficient and means we can be more flexible."
Daniel concludes: "In Poland we have huge capabilities, we are competitive and we learn very fast. As we are close to the rest of Europe, we can guarantee short lead times of quality products and customers can take advantage of this partnership."
"At DROMET our plan for the future is to constantly improve efficiency. We are also looking to invest more in tools and materials to be more competitive with special parts made from stainless steel, and parts for the automotive industry, as we see big potential in these markets."
"We will also be exhibiting at Fastener Fair Stuttgart 2019 and we are very excited to invite all visitors to our stand so that they can see the products and services that we can provide."