Committed to customer satisfaction
18 August 2020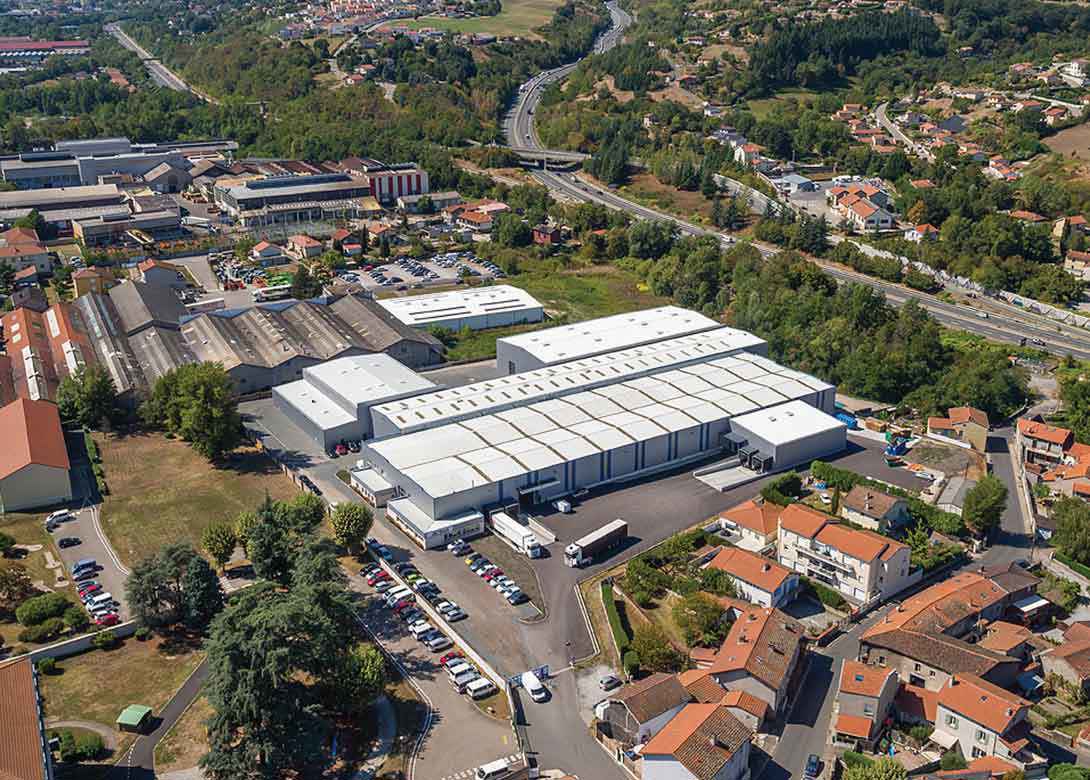 With a goal to reinforce its ergonomic design, and increase the safety of its staff, ACTON SAS introduced a 10,000m2 extension of its L'Horme site in France in 2019. Now, nearly two years later, the new logistics system has helped ACTON be more efficient and increase its productivity.
With almost 15,000 references of fasteners and marine accessories in stock, and more than 1,000 codes created every year, ACTON decided an extension was needed. The new building brought more surface area and an increase in pallet spaces, with ACTON now having a total of 33,000 spaces available.
ACTON's new logistics system has also enabled the company to be more efficient and to increase the productivity of its workers. Plus, the warehouse offers a high-level of ergonomics, as each hall was designed to avoid bad movement or accident, including the height of all racking. The equipment and machines used by workers is also now modern and offers more security and a better body geometry. The expansion of the warehouse has also allowed for an increase in storage capacity and the reorganisation of the shelves and sections. This new logistic organisation opens up many possibilities for further development of the range and improvement of services.
Thanks to this extension, ACTON can now offer a wider range in different product categories. This includes expanding its range of wood screws and deck screws for the ever growing demand in France. "The construction of wooden frame buildings is becoming a new trend in France and we are keen to take advantage of the opportunity," explains Acton. "That is why we have introduced a very wide dimension range, as wood screws are recommended for outdoor applications such as cladding, fixing decking boards and for fixing inside damp rooms (kitchens or bathrooms)."
In this new range, ACTON offers standard screws with a regular and standard thread, but also more technical screws for fastening on steel, hardwood, softwood or exotic wood. They present many new features such as a drilling segment to limit the heating of the part, as well as a cutting point and anti-splitting pick that help to avoid pre-drilling operations.
"To compete with DIY stores, it is vital we stand out with more technical parts, as well as a better service, and more training sessions to take care of customers," comments ACTON.
With this in mind, ACTON also offers new packaging, such as polythene buckets, for more convenience on construction sites and easier transportation. The new buckets fit perfectly with the needs of distributors to store them on the shelves of shops, and bring more protection to screws for professionals who regularly use them outside. The buckets can also be easily reused.
To reinforce the personalisation and to create a visual impact on customers, ACTON has created new and more detailed labels for the different packages. This helps the craftsman to be informed directly, to choose quickly and to generate self-service sales, without the intervention of the salesman. "We guarantee a top of the range service to retailers and wholesalers everywhere in France with a 24/48 hour delivery, and everywhere in Europe with a 48/96 hour delivery."