CELO – flexibility and adaptability
13 October 2020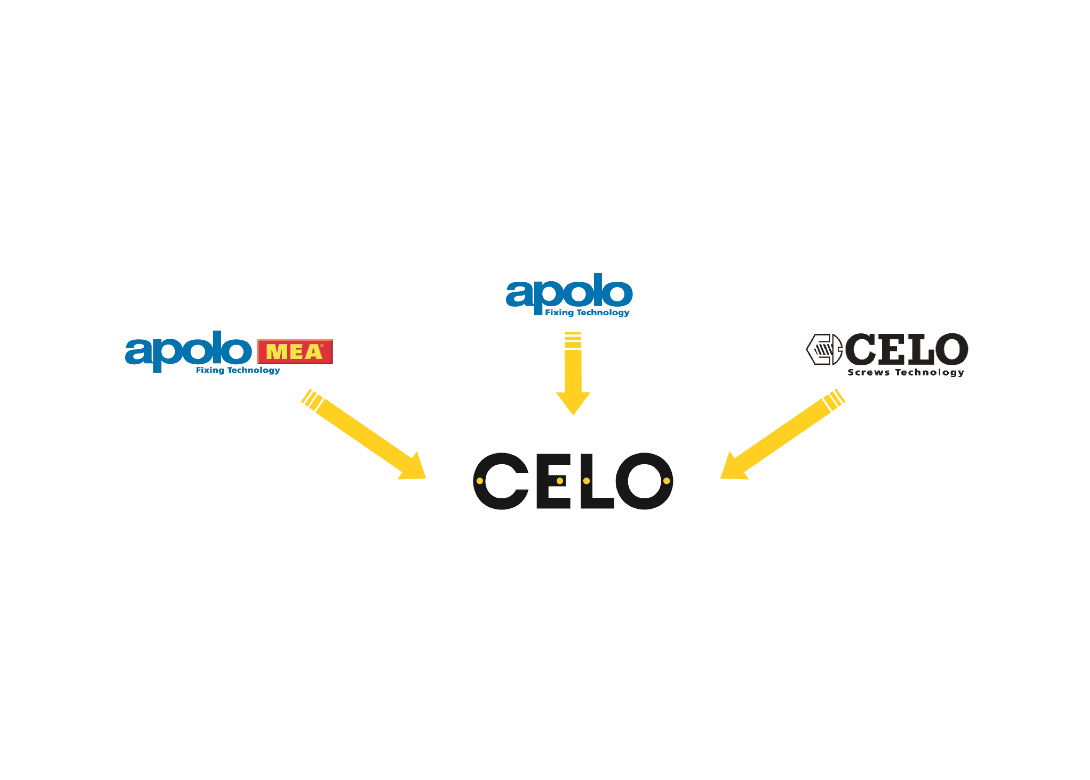 2019 was a big year for CELO Group with the company going through a rebranding process, investing in machinery, introducing new products and employees, as well as developing long-term strategies for its Construction and Industry divisions. Everything was primed for 2020 but then the Covid-19 pandemic hit.
CELO had spent 2019 investing in its products and people around the world as part of its long-term strategy to develop as a business. "Last year was an important year for us as we had made several investments within the company," points out Ramón Ceravalls, CEO at CELO. "For instance, at the beginning of 2019 we introduced a major change within our Construction division by successfully merging the construction brands Apolo and MEA with our CELO brand, which was a key step for us. Having acquired these companies in 2000 and 2009 respectively, we initially kept Apolo, MEA and CELO in the market – as they all had good reputations. However, as we developed internationally, we could see that having three brands was confusing for customers and created extra administrative work. We therefore decided to combine them all under the CELO brand."
Within its Industry division, CELO also decided to slightly change its strategy and regroup its products. "Our Industry division was doing well and attracting new projects from key customers. However, with such a wide range of products our customers were unaware of what exactly we could offer. We therefore decided to reorganise our portfolio of products – especially our range of screws for plastics and screws for metals."
In addition to the reorganisation, CELO also introduced two new products in the form of REMFORM HS – a new high strength screw for plastics, as well as the FASTITE® 2000™ – a cost-effective solution for joining thin sheet metal. "From working with our Industry customers and understanding their requirements we were able to introduce these products, which have proved popular."
Investing in capabilities
2019 also saw CELO make a major investment in its factory in Spain, where it changed all of is cold forming machines. "This was a very big investment for us as we purchased 14 high-end cold heading machines," mentions Ramón. "Due to the capabilities and speed of the new machines we were able to replace 30 old cold heading machines in our Spanish factory."
Ramón continues: "The old machines were already 40 years old and even with us maintaining them there was natural wear. We started to notice we were breaking a lot more punches and our maintenance costs were increasing. By introducing the new machinery, we have seen an improvement in our efficiency, as the set-up is much faster and the tooling life is also a lot better."
CELO also invested in its factory in the USA, which it acquired five years ago. "We changed all the cold forming machines in the US factory so that we could improve the products, the efficiency and the reliability," explains Ramón. "We also worked very hard on getting a good team at the US site. We underestimated how challenging this would be, as it is very difficult to find young people who are willing to work in the metallurgical industry. However, we have managed to set-up a very good team."
Alongside investing in its machinery, CELO also doubled its number of application engineers – to help it provide a better service to its customers around the world. "By doing this we can continue to work closely with customers and provide solutions to their applications," points out Ramón. "For our Construction division we are always looking for niche markets as they provide a big opportunity for us as a business, we are not looking to compete with the big players. By working with customers it helps us develop these niche markets and provide the right type of products."
The impact of Covid-19
After such a wide range of investments, CELO had set itself a 10% growth target for 2020. "2019 had been a good year for us and we had ambitious plans for 2020, with further growth planned for 2021 and again in 2022. In the first quarter of 2020 we were on the right track, but then at the end of March everything stopped," reports Ramón.
As a global group, CELO saw markets being impacted, and recovering, differently as the pandemic spread around the world. "China was obviously the first to be impacted around the Chinese New Year. Our general manager is actually from Hubei Province and was in his home town, which is only two hours from the epicentre Wuhan. Fortunately, he was able to get back to our factory in China before the lockdown was enforced and although we still had some employees who were stuck in the lockdown we were able to continue to produce products. Throughout lockdown we continued receiving orders and by working 22 hours a day in 2 shifts, 7 days a week, for several weeks, we were able to meet customers' needs. I am happy to say the situation in China has now become pretty stable, so much so that July was better than what we achieved for the same month last year."
As for Europe, Ramón reports it was different from one area to another. "The market in Spain was pretty bad, but the impact was not so much in Germany. We have some good projects in Germany, so our German operation has actually seen some growth this year, but this has all been domestic. Where we have seen a real impact is in countries such as the Middle East and India. For instance, our sales to India this year are 80% down compared to last year. Our US operation was also hit hard, with us not receiving any orders for almost 8 weeks. However, I must say the US government has done really well in supporting smaller companies and we have received very good financial support that helped us."
Continuing investment
Throughout the pandemic a key word for CELO has been 'adapt'. "We could not have predicted what would happen and demand has been very volatile, which means we have needed to be more flexible as a business across all of our sites around the world," explains Ramón. "We will need to continue this adaptability and flexibility going forward as well. Various reports are suggesting consumption will reduce by 20% in automotive and other sectors. Therefore, if we want to get the same volumes, we will need to get more market share. By being able to work with customers and react quickly to situations we will look to provide the products and services customers' need. That is also why we are still going ahead with our plans for 2020 and beyond."
Ramón continues: "Being a family-owned business, we prefer to look at the mid and long-term impact when it comes to investment, which is why we are going ahead with the planned capital expenditure for this year. This will include investments related to cost efficiencies, as well as trying to improve our efficiency and administrative processes and logistics. We will also continue our plans regarding hiring within our engineering, product management and sales departments. Through these investments we will be able to get even closer to the engineers and end users in our Industry division, as well as continue to provide our distributor customers in the Construction division with the products and services they need."
"This is going to be my fourth recession, it might not be the last one, but every time we have had a recession as a business we have come out stronger and we are aiming to do so again. As a business we believe it is crucial you continue pushing and by carrying on our plans it underlines to customers our commitment to continue to grow and deliver the services and products they need now and in the future."