Böllhoff – 145 years as a family business
26 May 2022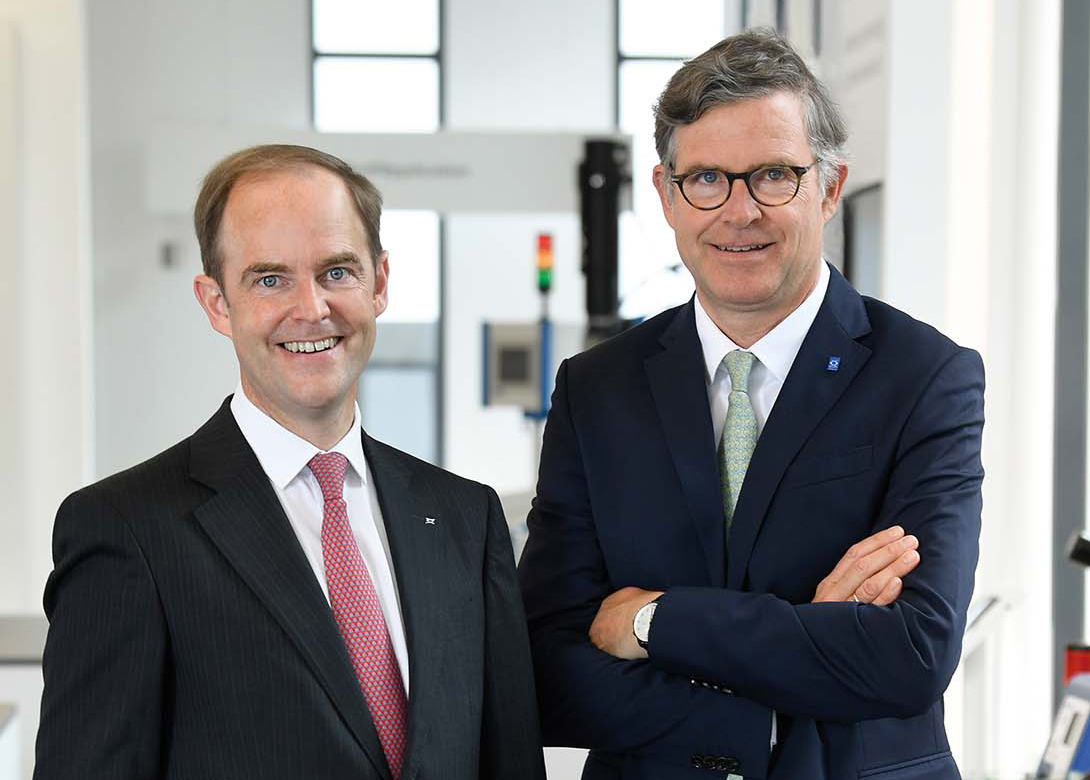 In 2022 Böllhoff Group celebrates its 145th anniversary as a joining technology partner for customers around the world. Here we speak to Managing Partners Michael W. and Wilhelm A. Böllhoff about the recent milestones in the Group's history and the benefits of still being an independent family business.
This year sees Böllhoff celebrate its 145th anniversary. What have been the key points in the company's development over recent years?
"In the past 22 years, Böllhoff has consistently pushed forward on the path of internationalisation. A path that our father Dr Wolfgang W. Böllhoff had already chosen to take in 1962, with the opening of the first Böllhoff branch outside Germany (in Austria). 
As managing partners of the fourth generation, we ventured into the Asian market and expanded the production and logistics capacities of the Böllhoff Group worldwide. Important milestones include the acquisition of the first Böllhoff production facility in North America in 2000 (in Kendallville, USA); the opening of the first Böllhoff branch in Asia in 2001 (in Shanghai, China); and the implementation of the first production facility in Asia in 2004 (in Wuxi, China).
In the following years, we systematically strengthened Böllhoff's presence on the Asian continent, for example with sales offices in Thailand, Japan, South Korea and Vietnam, as well as a large site in India (including sales, logistics and production). In the context of our global expansion of logistics capacities, the logistics centre in Oelsnitz, Saxony, Germany, should also be mentioned. This logistics centre supplying large parts of Europe was opened in 2019 and is the largest investment in Böllhoff history – with an individual investment volume of over €40 million.
Looking at our products, two of the most important milestones in recent years involve our well-known HELICOIL® thread insert. In 2019, we continued to write HELICOIL® product history with the fourth evolutionary stage of the thread insert, the HELICOIL® Smart. It combines the simple installation of a HELICOIL® Plus insert with tang with the omitted tang break of the HELICOIL® Tangfree. Although a tang is present on the HELICOIL® Smart, tang breaking and removal are not required. The assembly time thus reduces by approximately 20%. In October 2021, we then acquired the worldwide trademark rights for the HELICOIL® so that the names HELICOIL® and Böllhoff are now inseparably linked in every country around the globe."
You mention the Group is now being managed by the fourth generation. How proud are you to still be a family business? Do you think this has helped the business in its growth?
"We are very grateful that we have been able to create connections for our customers as an independent family business for 145 years now. The qualities we bring to the table as a family-owned enterprise are certainly one of the reasons for our sustainable growth, although not the only one.
Our particular strength as a family business is that we always think long-term and are not dependent on short-term profit. We always look to keep an eye on sustainable personnel and business development. This is why a large number of our employees have been loyal to us for many years – as have many of our customers, with whom we have worked closely together for years or even decades. From our point of view, these factors are the ideal foundation for long-term organic growth."
Böllhoff is known for its passion for successful joining. How does it represent itself within the business? What are the benefits to customers?
"For generations, we have been driven by this special aspiration that we now call passion for successful joining. We want to be at our customers' side as a competent partner in all aspects of joining technology and offer them the ideal solution when it comes to joining components. Along their entire value chain. Around the globe. Always with a special focus on the specific needs of their respective industry. Today, we call this holistic approach 360° joining technology.
This approach is also one of the main benefits for our customers when working together with Böllhoff. We are not a parts supplier, but a solution and system supplier. As such, we start a conversation with all our customers early on and then find out together how our solutions can help them realise their plans. Whether they need fasteners or suitable assembly systems; whether customers want to optimise the connections in an existing component or create entirely new connections; we support them in all questions regarding joining technology. Here, we are increasingly integrated into our customers' processes at an earlier stage and to a greater extent. Often we are already involved in the development process of new components with our expertise or supply the customer with all the required fasteners right down to the production line. Our broad portfolio and the close cooperation with our customers, in a spirit of partnership, are what make Böllhoff stand out as a company."
Böllhoff is also known for its innovations. How do you instil an innovative mindset within the business and its employees?
"Innovation is vital to the success of our company. This is why it is firmly anchored in our corporate strategy. For us, innovations do not come about by chance, but we systematically generate new ideas through consistent innovation management and a lived culture of innovation. Pursuing a spirit of open innovation, we for example open our innovation process to the outside world and involve our customers by presenting new developments to them at an early stage. We also maintain close partnerships with leading research institutes and universities.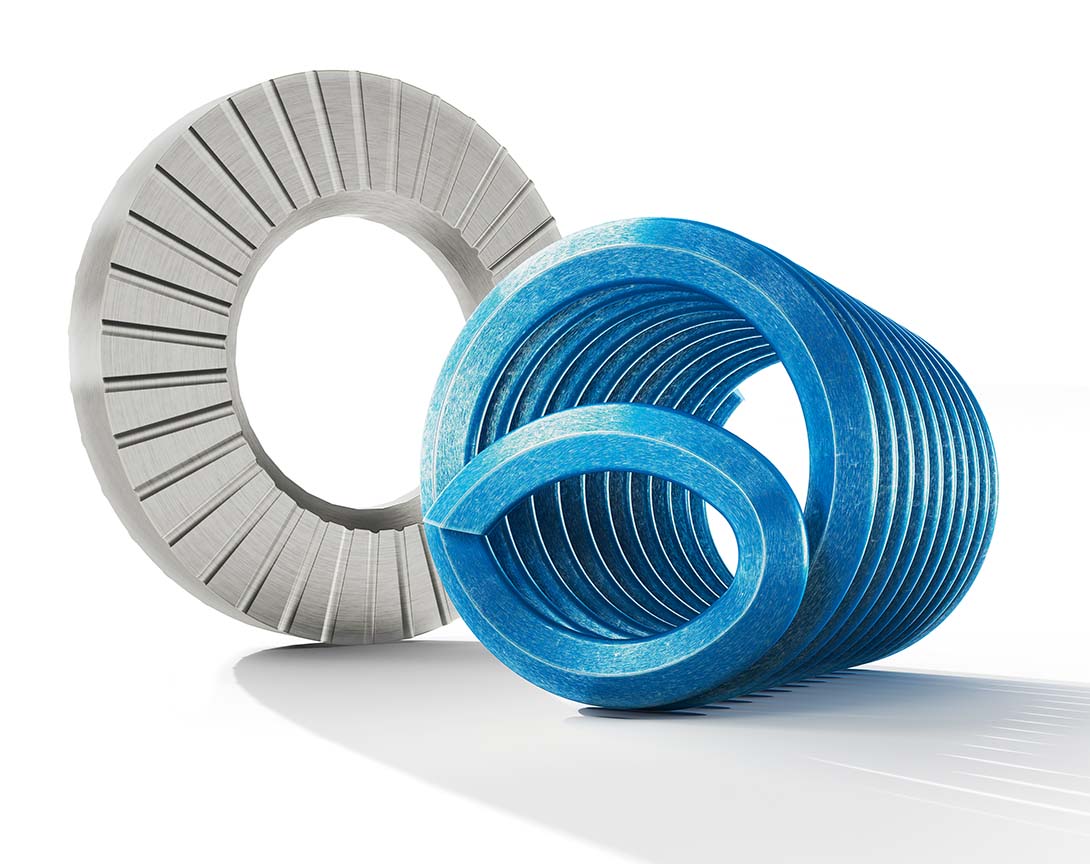 To promote a culture of innovation within our company, we use a variety of measures. For example, we actively involve our employees in the development of innovations in so-called 'search field teams'. There we analyse global market and industry trends and then have small teams systematically search for potential innovations in clearly defined areas (the search fields). The resulting ideas can be presented to a European management panel in our Innovation Steering Committee, which meets twice a year. This committee then decides which ideas are particularly promising and will therefore be further supported. Every two years, we also award prizes to the best innovations that have already been implemented in a customer project – in our in-house Euro Innovation Contest. All innovation management measures have the same goal – to encourage our employees to actively contribute with their ideas and thus foster a culture of innovation within the company.
We believe that trust is also a decisive factor when it comes to creating the ideal environment for innovation in the company. Courage and trust are two cornerstones of our corporate culture. You can only create a culture of innovation in a company by trusting your employees and by encouraging them to be brave and to think outside the box."
After such a challenging last 24 months, what are the Group's aims for the next 5 years?
"In our fast-moving, volatile world, resilience and the ability to adapt flexibly to changing conditions at any time are crucial to a company's long-term success. New aspects such as 'The New Global' must also be taken into account – a line of thinking that proactively addresses higher transport costs, more protectionism and the threat of trade wars. With an eye on all future generations, it is also important to operate sustainably. The consistent expansion of our resilience, adaptability and sustainability is therefore a central component of our Strategy 2024. This new strategy was developed in the course of 2021 and sets our path for the next three years. Always with the goal in mind of securing the long-term future of our company and growing profitably."
How is Böllhoff approaching topics such as digitisation and sustainability, which are currently key factors in the market?
"Both topics are deeply embedded in our Strategy 2024. When it comes to digitisation, we have already digitised many processes within our company and continue to work on systematically strengthening the digitisation and automation of our core processes. In addition, we have established our own venture capital unit called Archimedes New Ventures in 2020, which drives new digital business models and invests in promising digital start-ups.
As for sustainability, it has been deeply rooted in our corporate DNA for years. We work ceaselessly to make our own processes more sustainable – in manufacturing, for example, by investing in more energy-efficient machines. As a company, we want to be climate-neutral by 2030.
Our products and services also contribute to the conservation of resources and the reduction of CO2 emissions. They are a vital part of modern lightweight construction and can be found in the battery tray of electric vehicles, in wind turbines or photovoltaic panels, just to name a few examples."