Berdan Civata: Developing quality assurance
17 April 2018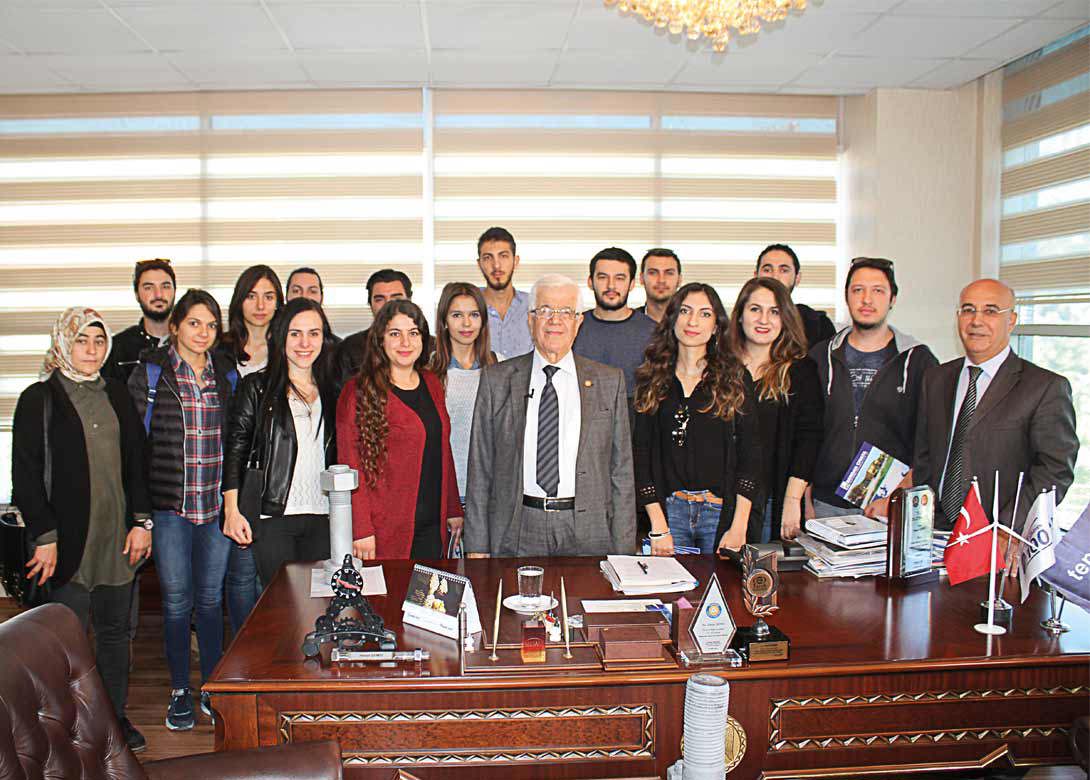 For forty years Mr Hasan Şemsi has directed and inspired the development of Berdan Civata, based in the ancient city of Tarsus, in south-east Turkey. Here he talks about how a small business grew to be a fully integrated production operation and, remarkably candidly, of the mistakes that taught him how to achieve the highest levels of quality assurance for critical application construction fasteners.
In Turkey in the 1980s, an employee who had worked for 15 years over a 25 year period was entitled to retire. That is how I was able to retire from Temel (STFA) Bolt, then the biggest bolt factory in Turkey, aged 43, and join my brother, Yunus, in setting up a 200m2 workshop in Tarsus with five employees.
We realised that we had no possibility to be competitive in low strength bolts so we needed to produce high value-added bolt and nuts. At our workshop, the bolts were hot forged and the threads either machined or rolled. Then they had to be taken to a company 40km away for quenching and tempering. Then they were shipped 450km to Ankara for hot zinc coating. Finally they were tested by a state institution in Adana, around 40km from our workshop.
I already had twelve years' experience in the bolt and nut sector, half of it in business management at the oldest and biggest bolting factory, called Denet Civata, in Istanbul, and the rest at Temel Bolt, the newest one in Adana. I had gained a great deal of knowledge about bolts, nuts, materials, surface coatings, heat treatment and testing. However, we still had things to learn and in some cases we had to learn expensive lessons.
We gained our first lesson by sending two containers of bolts, destined for a power plant in Ankara, to a coating company for hot dip galvanising. However, we did not realise that while this company had coated thousands of Class 5.8 bolts every year, it had insufficient knowledge and experience in coating Class 10.9 bolts like these. We were informed that our precious 10.9 quality bolts had been cleaned by acid pickling in the same way as the low strength 5.8 quality bolts. Obviously, by keeping them in acid for a long period of time, they had all been exposed to the risk of hydrogen embrittlement. As a result, we had to scrap all the bolts and produce new ones to replace them.
We carried out more research on Class 10.9 and 12.9 after this heavy loss, equivalent to nearly one year of earnings for the 10 – 12 employees in our small and new business. The ASTM F568 standard, which confirmed our own belief, recommended that Class 10.9 or 12.9 bolts should not be hot dip galvanised, because of the risk of embrittlement failure as a result of the hydrogen introduced to the steel while pre-cleaning with acid.
However, on some big projects abroad we saw exactly these grades of bolts covered with HDG. So we thought if this could be done outside of Turkey we should be able to coat our bolts in a similar way. Finally, through careful research and testing, we achieved a safe methodology.
Now, in our eco-friendly HDG facility, we protect both the health of our employees and the environment by performing mechanical cleaning instead of pre-cleaning with acid. Most importantly, the bolts are not exposed to the risk of hydrogen brittleness. We have taken out a patent for this methodology and started declaring to our users, through trade fairs and professional publications, that the hydrogen embrittlement risk on 10.9 hot dip galvanised bolts has been eliminated by Berdan FOREVER at our eco-friendly coating premises.
This announcement was so effective that we rapidly needed to increase our capacity by two or three times and this coating method has made such a great contribution to our growth. By these operations we realised that there have been so many steel fastener users, both domestically and outside of our country, suffering from the hydrogen fragility.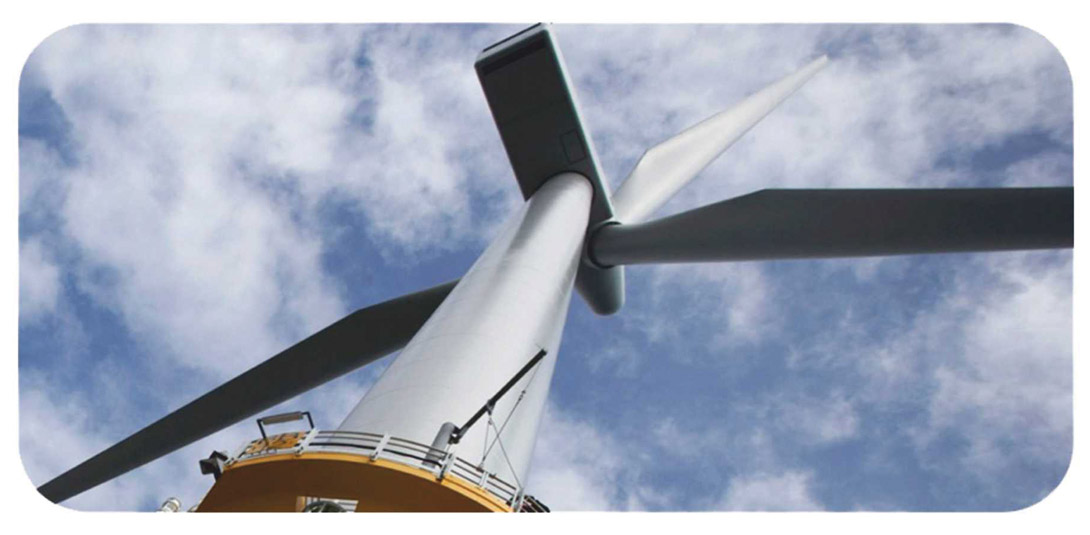 We received our second hard lesson from our heat processor. We learned that it had hardened the Class 10.9 bolts we had produced from 42CrMo4 material by heating them in a rich carbon semiconducting cabinet, instead of hardening in a neutral bath. Because of the heating in this abundant carbonaceous salt bath, carbon deposits in the valley of our bolt threads developed.
These 10.9 bolts were used in a 50m – 60m high tower. The tower that was to be lifted to the top of a building was broken into two or three pieces. The small bolts in the tower structure had broken as a result of hitting the crane. During laboratory tests in Germany, tiny cracks in the valley of the threads were discovered due to the carbon deposits, causing the fracture of the bolts because of the abnormally high hardness induced during heat treatment. The bolts not only had to be manufactured once again but the failure also cost us a lot of money as the replacements had to be airfreighted to the jobsite in Egypt. We had to take another expensive lesson and became determined to have our own in-house heat treatment facilities – so we could rigorously control the processes and protect ourselves from ever again facing the consequences of such mistakes.
Now we have our own cabin furnaces for bolts and studs up to two metres long in Class 10.9. We use a well-type furnace for wind tower anchor bolts up to 3m long and a continuous mesh belt automatic quench and temper heat treatment line for smaller bolts, up to M30 x 200mm, and nuts. We no longer send any bolts or nuts to external companies for heat treatment.
Today, besides our hot dip galvanising plant, we have installed our own electro galvanising plant, as well as a zinc lamella coating line. This means we do not need to send any of our bolts and nuts out for coating against corrosion.
We also decided to make some more investments into our test laboratory when we had problems with external laboratory tests, even though they were relatively minor. As time went on, we increased our laboratory testing equipment – so much so that our laboratory is now the best equipped in the bolt-nut sector in Turkey and we are the only manufacturer with laboratory accreditation to ISO EN 17025.
Over the years, we have received new test equipment for the growing needs of our global customers or we have developed equipment ourselves to meet our specific requirements. Today, we hold the patent for and have the most powerful tensile tester in Europe at the Berdan laboratory. While the capacity of the biggest tensile tester in Turkey is 250 tonnes and stands 3.5m high, our patented device performs tensile testing up to 500 tonnes, utilising compression – and it stands just 1.5m high. Similarly, one of Europe's most powerful torque testers, with a capacity of 30,000Nm, is in our laboratory.

Today Berdan is the only integrated fastener company in Turkey that can carry out notch impact tests at very low temperatures, down to -150°C.
Thanks to our own surface coating facilities – for hot dip galvanising, electro galvanised coating and zinc lamination coating – we have achieved great success taking on unexpected orders and projects.
One example is a drinking water project, 250m underneath the Mediterranean Sea to Northern Cyprus, 80km away from Mersin. We produced stainless steel and 10.9 Grade steel bolt-studs and nuts to connect all the flanges of this 1,600mm plastic pipeline. We were requested to coat all the flange bolts nuts and studs with a very special coating to provide resistance against corrosion for about 150 years. Although we had not previously applied such a coating, we achieved the salt spray test for 6,500 hours (270 days).
After this project, which we successfully realised in cooperation with two universities, another huge project named TANAP (Trans Anatolian Natural Gas Pipeline) found us. For this project, we successfully manufactured all the flange connection studs and nuts, corrosion tested to 2,000 hours, for the pipeline from Azerbaijan, which will travel east to west across Turkey to Greece.
Recently we manufactured Class 10.9 anchor bolts each weighing 780kg and 10m long, as well as many other size connection elements for Europe's second longest bridge.
We are now the only supplier in Turkey for the biggest wind tower manufacturers in the globe – including GE, Goldwind, Siemens, Enercon, Nordex, Senvion Alstom and Gamesa – thanks to having the biggest size and capacity hot forge serial nut press together with two cold forming machines in our integrated fastener factory.