Being an integral part of the supply chain
26 July 2018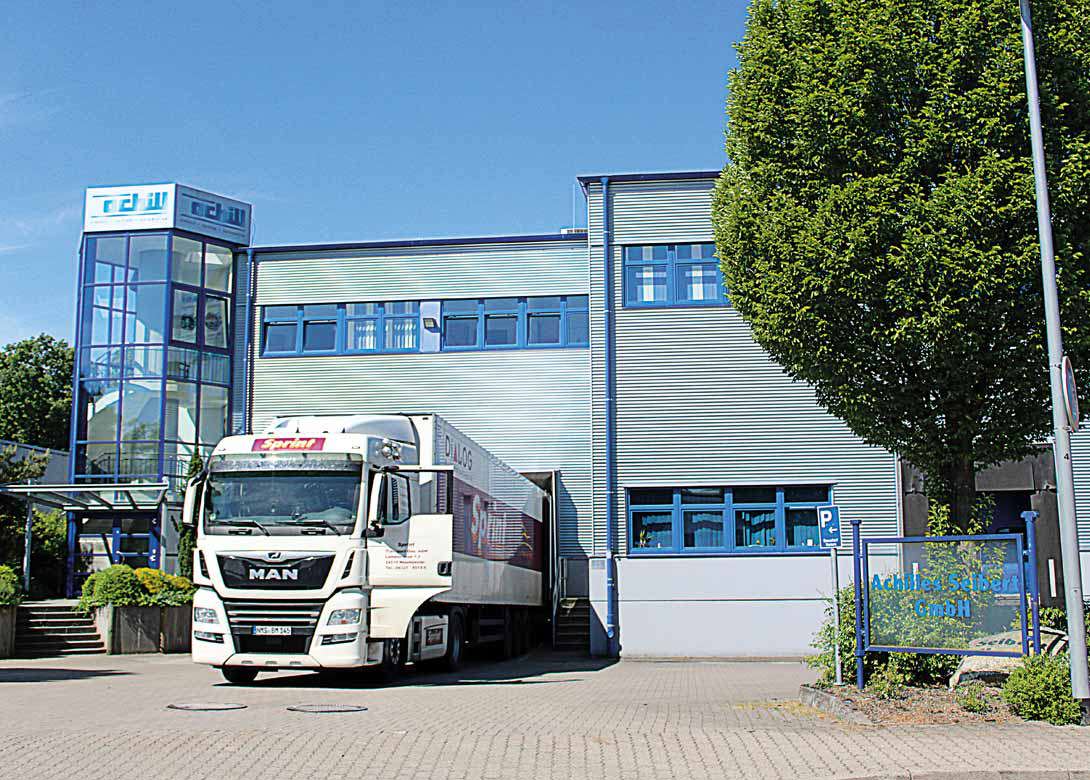 With customer requirements and demands ever increasing, how are fastener distributors adapting? Deputy Editor Claire Aldridge visited Achilles Seibert GmbH, and spoke to Managing Director Timo Scholle about how the role of the fastener distributor is changing to fulfil customers' needs.
Sat in Achilles head office in Henstedt-Ulzburg, Germany – approximately 10km north of Hamburg – Timo cuts straight to the point: "Simply importing isn't our business anymore – our business is changing. Ten or fifteen years ago we were just importing but now anyone can do it, it's not difficult. We're seeing a trend of customers cutting the corner and trying to import directly. On first thoughts this could be seen to be a negative, but we see it much more as a positive. These customers are beginning to understand the challenges we also face such as delivery times and quality problems, so they are still coming back to us to buy the smaller quantities."
"We are proud that we have been operating on the market for 60 years. You can go into any fastener company and find our boxes in their warehouse. It's therefore important for us to not get complacent and to remind customers what we stand for – smoother and easier purchasing. As we sell a finished product, we cannot have innovation in our products so we must innovate in different ways with the added value we can bring and services we offer."
As well as its diverse range of socket and hexagon screws and bolts, standard screws, and special requirement screws – short, long, thick or thin – Achilles also offers additional services and solutions for flexible C-parts management – framework contracts, own brand sales and consignation storage.
"Another area the distributor will always be needed is when customers begin trying to import certain special sizes of fasteners where they don't have the expertise. That's something we are specialists in, and our technical know-how and expertise is unquestionable. We can import and sell special sizes in smaller batches for our customers offering added services and the opportunity to use us as a secondary warehouse. Our customers also know that with our wide network we will always make sure they receive the parts they need. We are in the centre of Europe and can reach customers in Germany within 24 hours, and the rest of Europe within 48 hours."
"We are trying to think more for the customer and put them first – the customer is the king. We have more flexibility than any other foreign distributors to satisfy our customer needs' when they come to us in an emergency situation. If a customer needs products fast, we need to be able to facilitate this."
Achilles' goal is to put the customer in control and to reduce the work process to help provide the easiest, most flexible service possible. This involves working towards a paperless order system, made possible by the second generation of its webshop launching soon.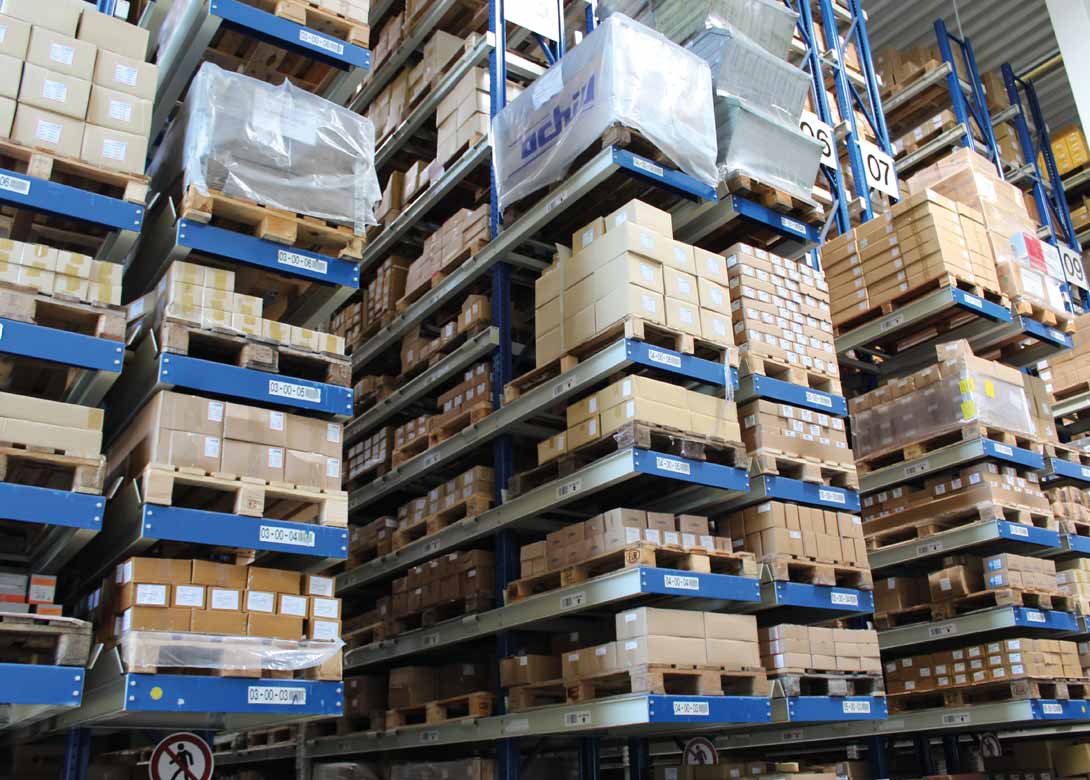 "We want to have zero typing, which is a benefit to both us and the customer – saving time and cost. Since the launch of the webshop in 2014, it now accounts for 15% of our turnover. We see it as an additional service for our customers whose time is too valuable to sit and wait for responses to an enquiry. Surprisingly, a lot of customers who were not key customers before have now developed into good customers since using the site."
Currently users can log on to the webshop, choose an item and see what's available and at what price. The second generation however, will give customers more flexibility to choose their own lot number, supplier, head marks and display different prices for different quantities.
The success of the webshop has also enabled Achilles to focus further on customer integration with its EDI (electronic data interchange) project. This will enable the company's ERP system to connect with its customers' so the system can automatically place orders if they run out of stock. It also enables customers to see what stock is available and at what price.
"With the focus on our IT connections we have a good opportunity to connect more and keep up to date with our customers, and it's my belief that in the next five years we will become more integrated into our customer supply chain. Internally our challenge will be connecting this to our logistics system, but the benefits are unquestionable. Customers need automatic ordering, minimum order demands, etc, but do not see investments in IT for their purchasing department as a priority. They have RFID technology, EDI connections, and the latest technology on the customer side, but it will take months for a purchasing IT system to be approved." At the end of this year, Achilles is planning to provide its customers with a ready to use system consisting of electronic plugs and docking systems for each customer.
Achilles also faces challenges as a European distributor such as high competition, the skill shortage, logistic and freight costs and the shortages of trucks. "In Germany we have a booming economy with a low employment rate, which means that people decide whether or not they want to work with you – not the other way around. Our business is not very sexy and it's challenging to attract skilled people. When we do, we face a lot of competition to keep them. This is also the case with German delivery drivers as nobody seems to want to drive a truck anymore."
"One of the main challenges we face is the violatile distribution market – it goes up and down to the extremes. The first quarter of 2018 compared with the first quarter in 2017 had abnormal increases, with no certain reason. We have to be intelligent and understand it will come down just as fast."
It was this volatility that led to Achilles creating an automotive segment five years ago supplying the automotive aftermarket. Achilles can now supply spare parts from axle nuts to screws, right up to the washers in all current passenger cars and commercial vehicles.
Now accounting for 15% – 20% of its turnover, Achilles has focused in developing quality customers and is keen to assure it is not chasing its customers' business. "We supply the specials that our customers either do not want to supply or can't. We've found a niche that is proving rather successful and the long-term goal is to develop this market even further. We have established a stable turnover that runs alongside our main fastener distribution business."
Another core issue currently facing Achilles is increased lead times from suppliers. "The question is not how the raw material prices are affecting us, it's whether or not there is enough raw material on the market. Our delivery times from suppliers are getting longer – we used to work to a 3 month production time and at the moment suppliers are confirming 7 months. This means it's taking almost a whole year for products to turn up in our warehouse."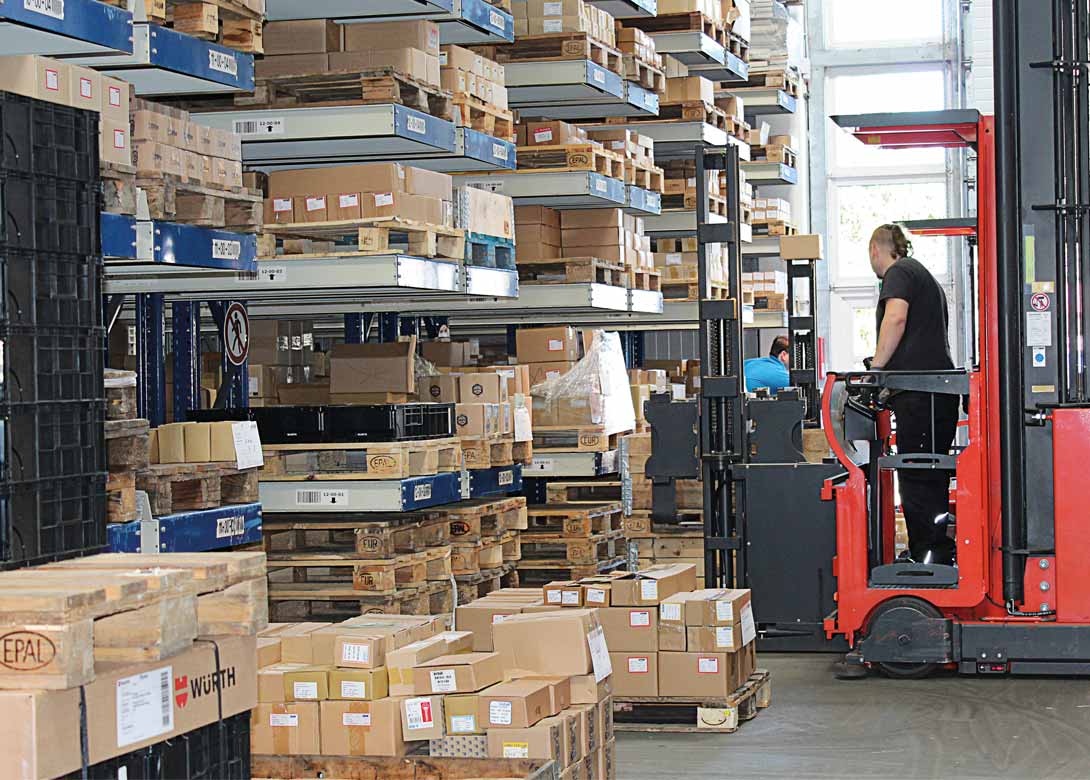 "Our warehouse was originally built for a turnover of €10 million and this year we are on course for €12 million, which obviously brings in a lot more challenges. With the increased lead times we also have to be wary of running out of the product, and that is simply something we do not want to do. Our stock assurance is an added customer service – we strive to make sure we always have stock available of every item."
Achilles is also seeing a change in customers' buying patterns with customers no longer ordering once a month in pallets but ordering once a day or every week in smaller quantities for ease and convenience. "Overall, I believe total demand for the product is still similar, however the value per order is shrinking and the order quantity is increasing, and it's our job to facilitate this."
The company has therefore restructured its picking process. Previously, items were sent out as soon as an order was received, but now fixed delivery times are agreed with customers – once or twice a week for example – and orders will be collected throughout the week and be sent to the logistics department as a complete order. Customers will know they will be receiving their goods on a designated day instead of receiving multiple items throughout the week.
To ensure the quality of its products, Achilles works closely with its suppliers. "We have been working with most of our suppliers for more than 10 years, so we have an extremely strong relationship with them. Along with our incoming warehouse control, this enables us to ensure only quality products are sold."
"In order to develop further and to grow we need to invest in our product availability and at the moment our warehouse is full. Therefore, in the future we need to explore options for the best way to fulfil our customers' demands and develop our market here in Europe."
With customer buying patterns changing and the role of the distributor being questioned, Achilles is staying one step ahead to ensure it remains an integral part of the fastener supply chain. It will do this through its investments but also through Timo's passion for the industry as a whole.
"Customers accept they need the fastener distributor – we are there as a secondary warehouse – whether that's on a large or small scale. We are committed to continually developing and growing our markets, so we can continue to provide a full range of fastener products, coupled with a complete service."