Würth sales continues to grow
13 February 2020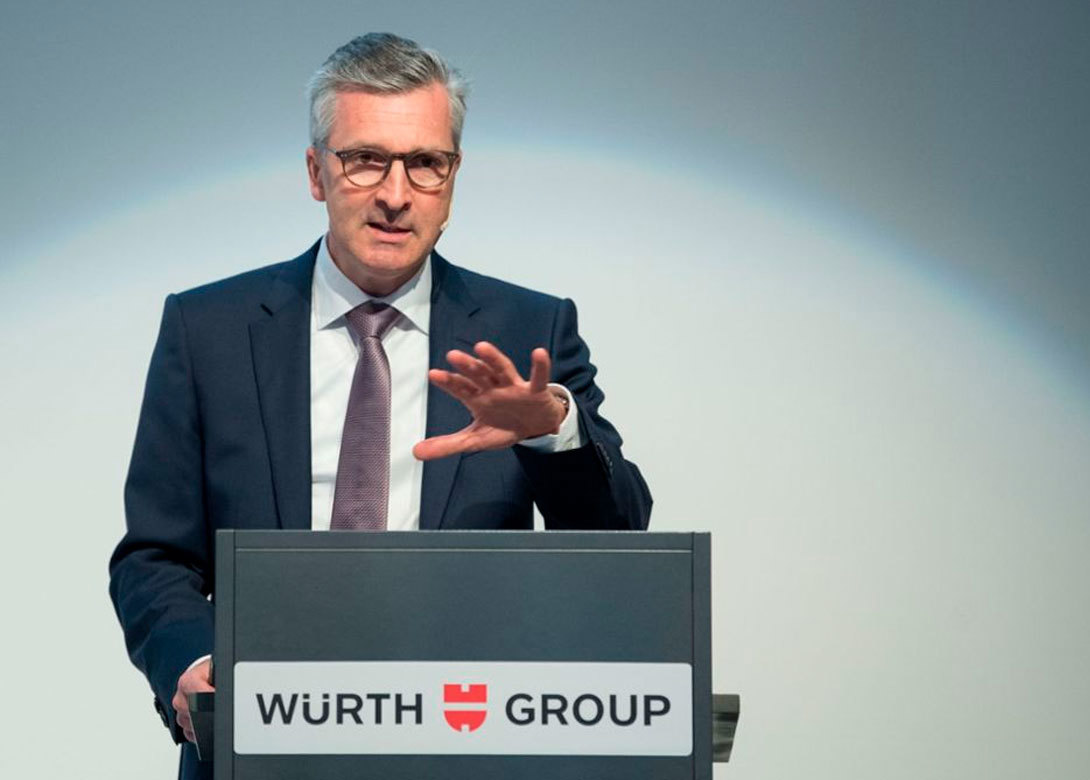 According to the preliminary annual financial statement, Würth Group reported a sales volume of €14.27 billion in 2019 (2018: €13.62 billion). This corresponds to a growth of 4.8%. Adjusted for foreign currency effects, growth came to 4.2%.
Sales developed in an unusually heterogeneous way in 2019. The different development of both the individual regions and individual business units of the Group reflects this. In Germany, sales growth was rather modest, at a rate of 2.1%. This is above all due to the struggling automotive industry. The development of business units such as the Würth Elektronik Group or manufacturing and tool trading companies, all serving to customers in this industry, was affected as a result. These units reported declining sales in 2019. Contrary to that, Adolf Würth GmbH & Co KG, parent company of the Würth Group and German sales organisation of the Würth Line, was able to report growth of 5.8%.
The Group achieved sales growth of 6.8 % outside of Germany. Satisfactory growth rates were achieved in Southern Europe (15.3%; 4.9% if adjusted for acquisitions), South America (8%) and Eastern Europe (6.6%).
E-business sales experienced above-average growth and amounted to €2.6 billion in 2019, thus increasing their share in overall Group sales to 18.3%.

Overall, according to preliminary figures, the operating result of the Würth Group amounted to €750 million and was thus 13.8% below the previous year (2018: €870 million). This decline is mainly due to the gross profit margins being under pressure. It was not possible to entirely pass on increased purchasing prices to customers in the market. Furthermore, the Würth Group continued to invest in the expansion of its business model and growth initiatives.
"The general economic forecasts remain cautious, which is why the Würth Group expects mid-single-digit sales growth and an operating result increasing proportionally to this," says Robert Friedmann, chairman of the central managing board of the Würth Group, explaining the expectations for the new business year. "Certainly, any political tensions and tariff disputes are disruptive factors, as they have strong repercussions on foreign trade and thus exports. This is where we have to pool our forces to still be able to grow despite these adverse conditions."