Trifast directorate changes
02 April 2020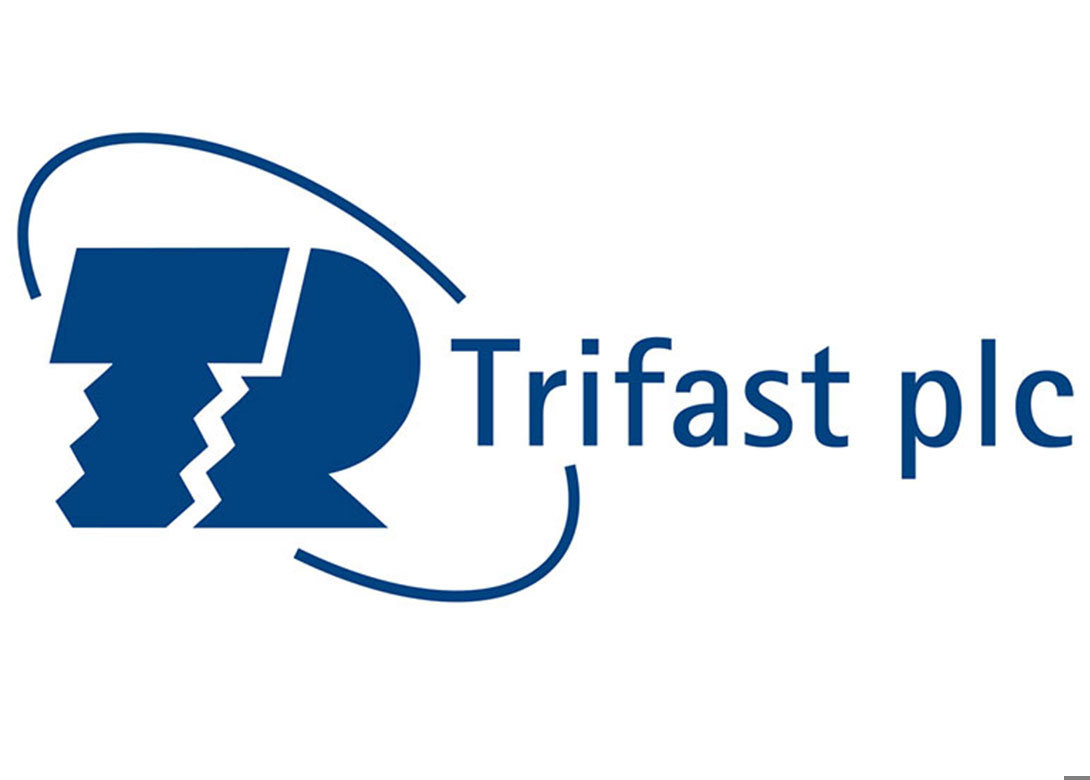 In-line with its ongoing succession planning, Trifast has announced the appointment of Jonathan Shearman as its new Chair and the retirement of directors Glenda Roberts and Neil Warner.
As announced on 19th November 2019, following a long and successful career with TR Malcolm Diamond MBE has now retired from the business. "On behalf of all stakeholders and colleagues from around the world, the directors would like to acknowledge his relentless support, commitment and mentorship over his 45 year career in industry. We wish him and his family well for the future," commented Trifast.
Jonathan Shearman, non-executive director will assume the role of Chair with effect from 1st April. Since he joined TR, he has provided wise counsel and has gained a valuable deep understanding of the business at both Board and operational level.
After 30 years of service at TR, Glenda Roberts has chosen to retire from the plc Board, which she joined in 2010, and so steps down as a director of the company. Over a long and successful career, she has established a thriving team who together have driven TR's global sales and marketing strategy. During the next 12 month period she will be providing mentorship, guidance and support to TR's operational teams around the business as a director on the newly formed operational executive board.
Thereafter, Glenda plans to spend more time with her family but will remain available to undertake project work for TR. Later in the year, Trifast will welcome a new addition to the operational executive board - an established industry expert, with over 25 years within the global fastener OEM market, who will take on the role of global sales and commercial director.
Neil Warner, senior independent director, who joined Trifast in 2015 has also informed the Board of his intention to retire from the company and not seek re-election at the next Annual General Meeting. "On behalf of the Board we would like to thank Neil for his invaluable contribution over his five year tenure and wish him a long and happy retirement with his family," commented Trifast.
New appointments
With effect from 1st April 2020, Claire Balmforth will join Trifast as a non-executive director and chair of the remuneration committee. Claire brings extensive operational experience having worked in FTSE250 companies within the retail, B2B and financial services sectors. She also brings significant knowledge of leadership, customer focused cultures, and human resources, including employee engagement. She is currently a non-executive director and remuneration committee chair of Safestore Holdings plc and a member of both Retail and People & Remuneration Committees at the British Heart Foundation.
With effect from 30th July 2020, Clive Watson will join Trifast as a non-executive director, chair of the audit and risk committee and senior independent director. Having qualified as a chartered accountant with Arthur Andersen, Clive moved into industry, where, over his career, he worked for several international, companies in the UK and overseas gaining extensive experience in a variety of senior finance roles. In 2019 Clive retired as group finance director of Spectris plc, a position held since 2006; he was also, formerly the senior independent non-executive director and audit chair of Spirax-Sarco Engineering plc. He is currently a non-executive director at Breedon Group plc, discoverIE Group plc (Audit and Risk Chair) and Kier Group plc (Audit and Risk Chair).
Formation of an operational executive board
Part of the strategy to drive the business forward has been to bring together a strong senior leadership team at an operational level below the plc Board. As of 1st April 2020 this includes the creation of an operational executive board.
Functioning with Executive representation from the plc Board, this global and cross-functional team will form the foundation of strategic leadership within the business. Further details on its members, and how this structure will operate, will be contained within the 2020 Annual Report.
"I would personally like to acknowledge the contribution, service and support given to the business and our global teams over many years, which have seen us successfully develop and train the next generation of Trifast's leaders. We wish Malcolm, Glenda and Neil every happiness in the future," commented Mark Belton.
"We are delighted to welcome, and very fortunate to have, two new NEDs joining us, who bring extensive skills and insight to the Board. Claire has significant experience as Remuneration Chair, as well as her wider HR and operational expertise, which will provide valuable support within the plc Board. Clive also brings significant financial expertise and experience in transformational strategy and shareholder engagement to Trifast, gained over a 33 year career within industry. Both these appointments will contribute positively to TR as it enters a pivotal time in its history."
Market update
For the current financial year, trading is expected to be broadly in line with market expectations. Thereafter, we consider it prudent to remove earnings guidance for the year ending 31st March 2021 until such time as we have a much clearer view on the full impact of Covid-19.
The directors have been and continue to work closely with staff to ensure safety and wellbeing, this remains the priority. In addition, much work has been undertaken with customers and the company's supplier base to minimise supply chain risks as far as possible.
Despite the rapidly changing developments regarding Covid-19, Trifast remains solid and the fundamentals of the business model and strategy are unchanged. As a Group Trifast continues to be cash generative, with a strong balance sheet and significant headroom following the recently renegotiated facilities. This, coupled with a continued pipeline of new wins, means the Board remains optimistic about the medium to long-term future of the Group.