NORM introduces new CEO at Fastener Fair Istanbul
06 March 2018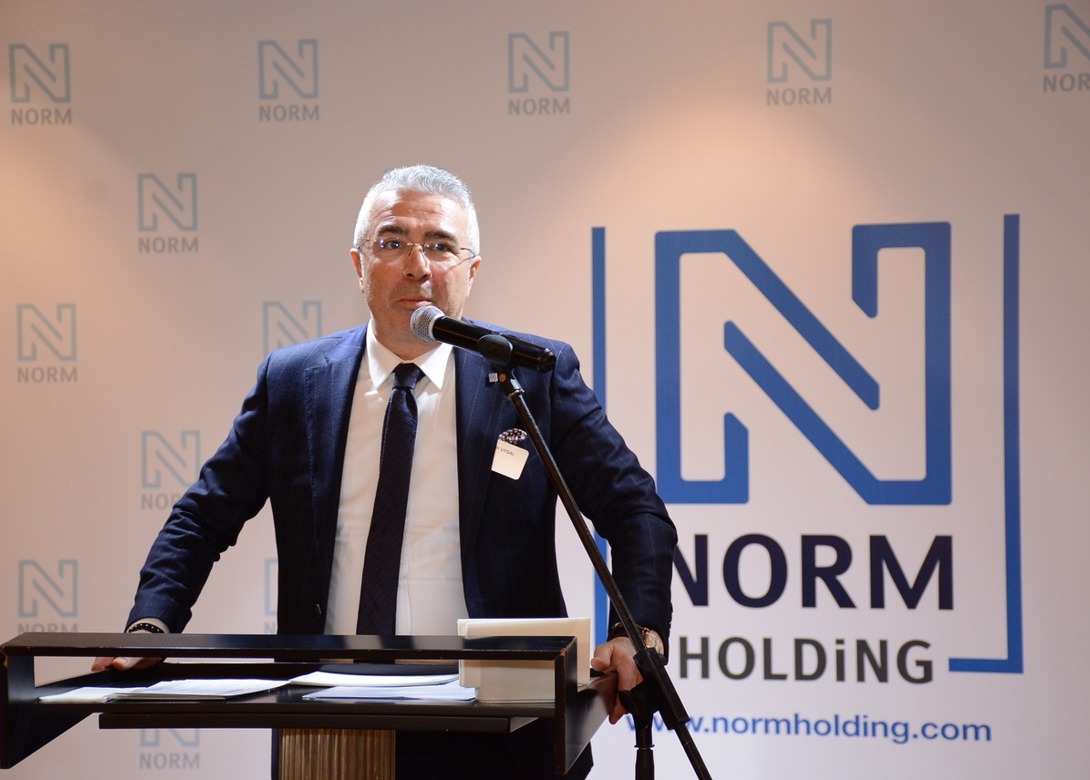 Speaking to one hundred and fifty international and Turkish customers and associates, at its 'first night' gala dinner in Istanbul, Norm Holding' Chairman, Fatih Uysal introduced Kamil Başaran, as the Group's new Chief Executive Officer.
Kamil Başaran was formally appointed in November 2017, having served as a consultant member of the Norm Group board for two years. Previously he was CEO of TOFAS - FIAT's joint venture car production operation in Turkey. He joined the car maker in 1984, having attained his master's degree from the Cologne University of Applied Sciences, and served in a number of roles until 2004. From 2007-2012 he was CEO at Üstünberk Holding, before re-joining TOFAS as CEO from 2012-2015.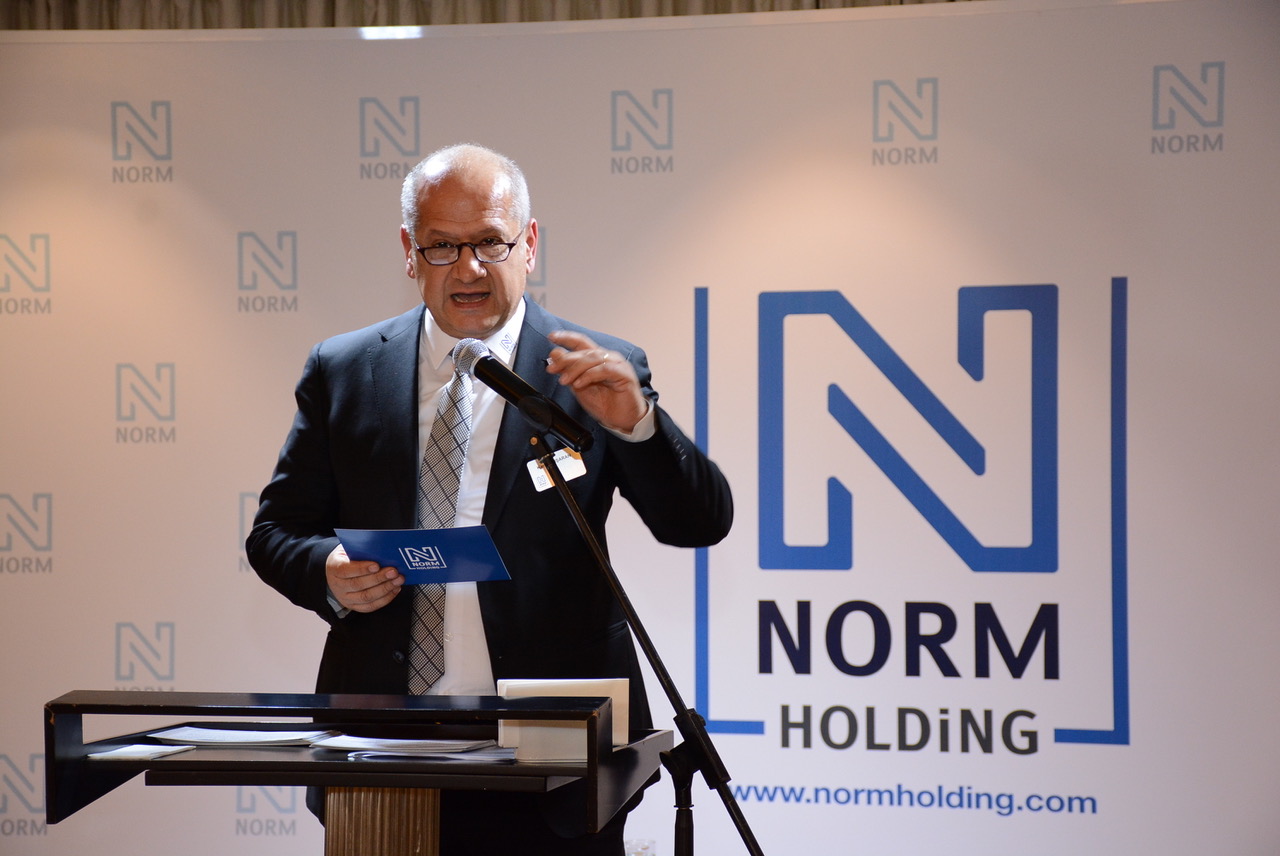 Mr Uysal reminded his audience: "As you know, at the end of last year, we brought all Norm Group companies into a single house, as Norm Holding." He went on to introduce Kamil Başaran (pictured, right) as Norm Holdings' new CEO, having previously described him as a man who had proven his capabilities in senior executive roles in major Turkish companies over many years as well as in successfully carrying out the position as consultant member of the Norm Board of Directors. Noting that Mr Başaran has been in the automotive sector for most of his professional life and that Norm is committed to further extending its position in this market, Mr Uysal expressed his confidence in Mr Başaran's capabilities to lead Norm to the achievement of its future targets.

At the gala dinner, Mr Uysal also reflected on a successful 2017 in which Norm's activity and tonnage had increased in both Izmir and Salihli. "We also initiated major developments in almost all areas of the business, including information technology, human resources and supply chain management." By January 2019, Norm plans to have consolidated its IT infrastructure with end-to-end SAP solutions, provided by itelligence Turkey.

Mr Uysal also told guests that Norm Holdings ranked 183rd amongst the top Turkish exporting companies. For the second time Norm's R&D Centre had won first place in the metal products category at an innovation summit organised by the Turkish Ministry of Science, Industry and Technology. Fatih Uysal said he was also proud to share that Norm had also just received an Automotive Suppliers Industry Award from the Turkish Automotive Association.