BBI celebrates in Vegas
05 November 2018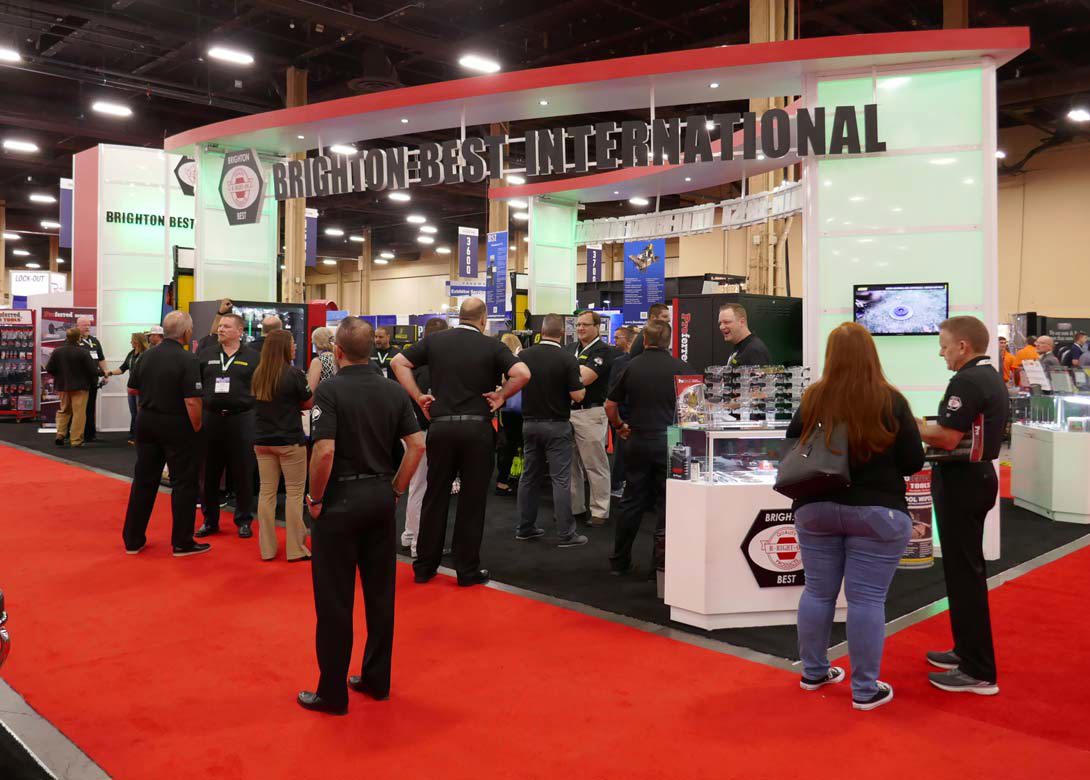 For Brighton Best International the International Fastener Expo in Las Vegas brought plenty of reasons for celebration.
It didn't take long on Wednesday 31st October before the Las Vegas Fastener Show was in full swing, and there was nowhere busier than the Brighton Best International stand, welcoming distributors from across North America and beyond.
For BBI chief operating officer, Peggy Hsieh, and husband and BBI president, Jun Xu, the afternoon brought further cause for celebration as they jointly accepted the IFE Young Fastener Professional Award during a well-attended ceremony at the show's 'Sessions Corner'. As COO, Peggy Hsieh oversees the operational and IT functions of thirty-two BBI branches across six countries, passionate about the role of technology as a philosophy throughout the BBI businesses and the fastener distribution industry it serves. Responsible for strategy and purchasing, BBI credits Jun Xu's leadership and direction as transforming BBI's purpose and role in the fastener industry to focus on helping the distributor grow and succeed. Living in Los Angeles the couple have been married and worked together for more than ten years.
BBI traces its roots to a Cincinnati storefront factory which opened in 1925. However, the acquisition of Brighton Best Socket Screw Mfg in January 2008 by a consortium of Taiwanese investors headed by Robert Shieh, transformed the business. Reason enough then for BBI to conclude the first day of the Las Vegas show with a Halloween themed party to celebrate a decade-long and quite extraordinary growth trajectory.