2022 strongest sales year in Böllhoff history
20 January 2023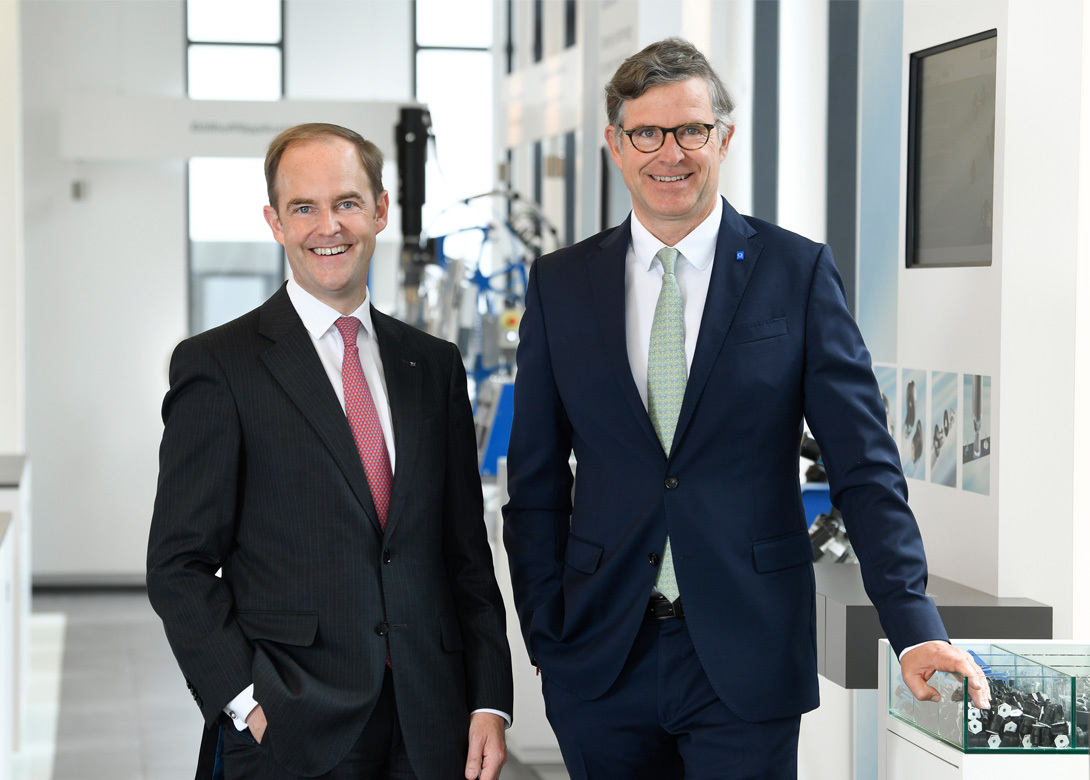 Despite multiple challenges in the global environment, Böllhoff Group closed the year 2022 with a new sales record – achieving annual sales of €783 million. Corresponding to an increase of 16.6% over the previous year (2021: €671 million).
Managing Partner Michael W. Böllhoff explains: "The German economy in general, and the Böllhoff Group in particular, have proven to be extremely resilient in 2022, despite all crises." So much so, that for the first time in its history, the family-owned company surpassed the €700 million mark in annual sales. "Overall, we benefited from our position as a strong partner for companies in all sectors and industries – all around the globe," adds Managing Partner Wilhelm A. Böllhoff.
While demand from the automotive industry continued to be more restrained than before the start of the Covid-19 pandemic, the general industry increasingly relied on joining technology from Böllhoff. Compared to 2021, annual sales with customers from general industry increased by 15% to now around €369 million in total. Böllhoff also achieved significant growth in joining solutions for the aerospace sector. Here, sales have more than doubled – from around €10 million in 2021 to €21 million in 2022. "This is where our recent investments are paying off, such as investments in further production capacities, as well as in specialised manufacturing know-how for the aerospace sector," empasises Michael W. Böllhoff.
In recent years, the company fully acquired two French manufacturers of special fasteners for the aerospace industry: French-based SNEP SA in June 2021 and Gillis Aerospace from Dieupentale, France, in June 2022.
Broken down by region, Böllhoff grew in all parts of the world in 2022. The strong upward trend of previous years continued, particularly in Asia and in the Americas across all customer segments. In Asia, sales rose by 23% to now €96 million (2021: €78 million). In the Americas, Böllhoff was even able to increase sales by 41% to €108 million (2021: around €77 million).
"We owe the successes of 2022 to the extraordinary commitment, enthusiasm and passion of our employees, even more so as the general conditions were quite challenging due to crises and inflation," says Wilhelm A. Böllhoff.
Outlook for 2023
Böllhoff is cautiously optimistic for 2023, the order volume is good. Especially in Germany and Western Europe, however, crises and inflation are expected to have an impact on the company's results in future. To what extent yet remains to be seen. "Despite all the uncertainties, we are looking boldly to the future. We are offering suitable solutions for a wide range of customer requirements in different regions and industries," mentions Michael W. Böllhoff. "We also continuously invest in the further development of our group of companies and in the further training of our employees."
In 2023, a major investment in employee training is taking shape at the Böllhoff headquarters in Bielefeld, Germany. For the end of the first quarter/beginning of the second quarter, the company plans to start construction for the Böllhoff Education Campus, an open training and further education space for apprentices, students and employees. On approximately 1,600m2, this new building will bring together technical workshops, modern rooms for exchange and training, as well as a smart factory laboratory for topics such as networking and robotics. Böllhoff will invest a total of €5 million in this expansion of the company headquarters in Bielefeld. "In 2023, we have been based in Bielefeld for 100 years now," emphasises Wilhelm A. Böllhoff. "As a family business, we want to make our own contribution to constantly developing the region as a strong business location."
The company is also investing heavily in its own infrastructure around the globe. Since June 2022, construction work has been underway in Wuxi, China, for what is now the fifth expansion stage of the local Böllhoff site. Almost 12,000m2 of building space will be added there for Böllhoff's Thread Technology division. This corresponds to an area of 1.7 football pitches. The grand opening of the modern building complex with production and office spaces, as well as a staff restaurant, is planned for late summer of 2023.