Tensile tests on screws for the automotive sector
29 June 2021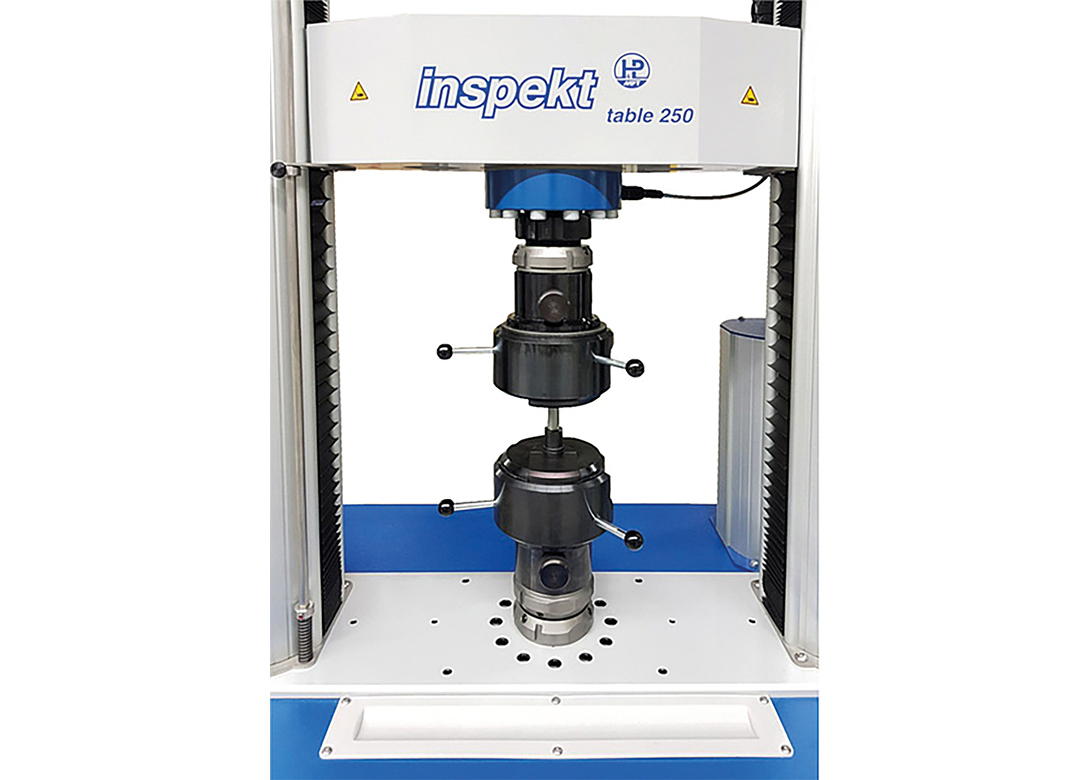 ElleDi Srl, a manufacturer of wheel bolts and wheel nuts for the automotive industry based in Carmagnola near Turin in Italy, ensures its products meet the automotive supplier tests by using a universal testing machine – inspekt table 250 kN, which is used with the appropriate grips and specimen grips for the tensile testing of bolts.
ElleDi explains that the testing system is used to determine the mechanical properties of wheel bolts, such as their tensile strength. Short bolts in particular are challenging to test, as only a short measuring length is available. The choice of the right clamping fixture and the appropriate connection specimen holder must be made all the more carefully. The bolts tested include wheel bolts of different geometries, such as crowned and tapered wheel bolts.
The company DEK Srl, under the responsibility of Mr De Chirico, successfully advised ElleDi on the project and represents the products of Hegewald & Peschke in sales and service in Italy.
"Fasteners are used in the construction of complex machines and plants, as well as in vehicle construction and in the building industry. They are one of the most important connecting elements in most industries, with many applications having mechanical stresses that are particularly high. This makes it all the more important to ensure the durability of fasteners by using the correct testing machinery."