The first ever FASTENER POLAND
01 November 2017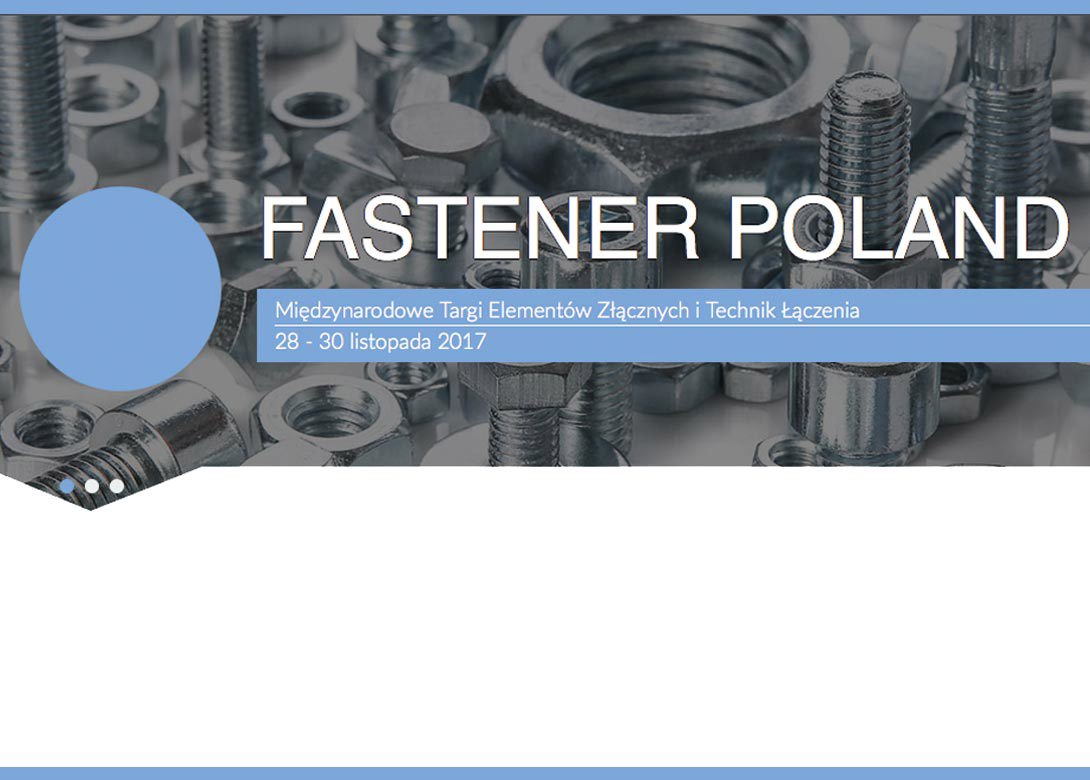 Poland is the fifth largest producer of fastening elements in Europe. Until now, however, representatives of the industry had no trade show of their own to come together. Now, Trade Fairs in Krakow Ltd, along with ELAMED, have decided to launch FASTENER POLAND. 
FASTENER POLAND will be an international trade show for fastener and fixing technology and will take place from 28th – 30th November. The exhibition will showcase the most advanced industrial fasteners and fittings (ranging from screws to nuts, bolts and wedges), as well as construction fasteners, such as anchors, concrete screws and items for fastening façades and insulations. Other items on display will include advanced systems for mounting and installation (including the latest riveting tools, drivers, screw-fixing devices and mounting handles), as well as fastener production technologies and devices for storage and distribution.
A variety of exhibitors have already confirmed their attendance including several companies from Germany, the Netherlands, Italy, the Czech Republic, Turkey, Spain, the UK, the USA, Taiwan and China. More than two months before the show, the list of exhibitors includes Alltrans Ltd, Dromet Ltd, Fabory Poland Ltd, Heads and
All Threads CZ s.r.o., HEROSLAM, IMS Verbindungstechnik GmbH & Co KG, Ingramatic SpA, INOXDADI Srl, Lancaster Fastener Co Ltd, MICROMETAL Srl, Rothstein Metallfördergurte GmbH & Co KG, Rotor Clip Company, SACMA Limbiate SpA, SARIV Technika Łączenia, Schoeller Allibert Sp z.o.o, SIMPSON Strong-Tie Ltd, SPIROL Industries, S-S-T Schellenservice Team GmbH, Strubl GmbH & Co KG and VIPA SpA.
Participants will have the opportunity to forge new contacts, win contracts, exchange experiences and take part in the Fasteners Congress. Recruited from among top industry experts, congress speakers will discuss the latest solutions in the application of fasteners and present relevant specialist tools. The trade show will also be accompanied by seminars, workshops, and company presentations. 
FASTENER POLAND will coincide with the EUROTOOL® trade show, BLACH-TECH EXPO, plus related show rooms of industrial cooperation, automation and robotics, and CAx technology.