Special shows at BAU 2019 look to the future
03 January 2019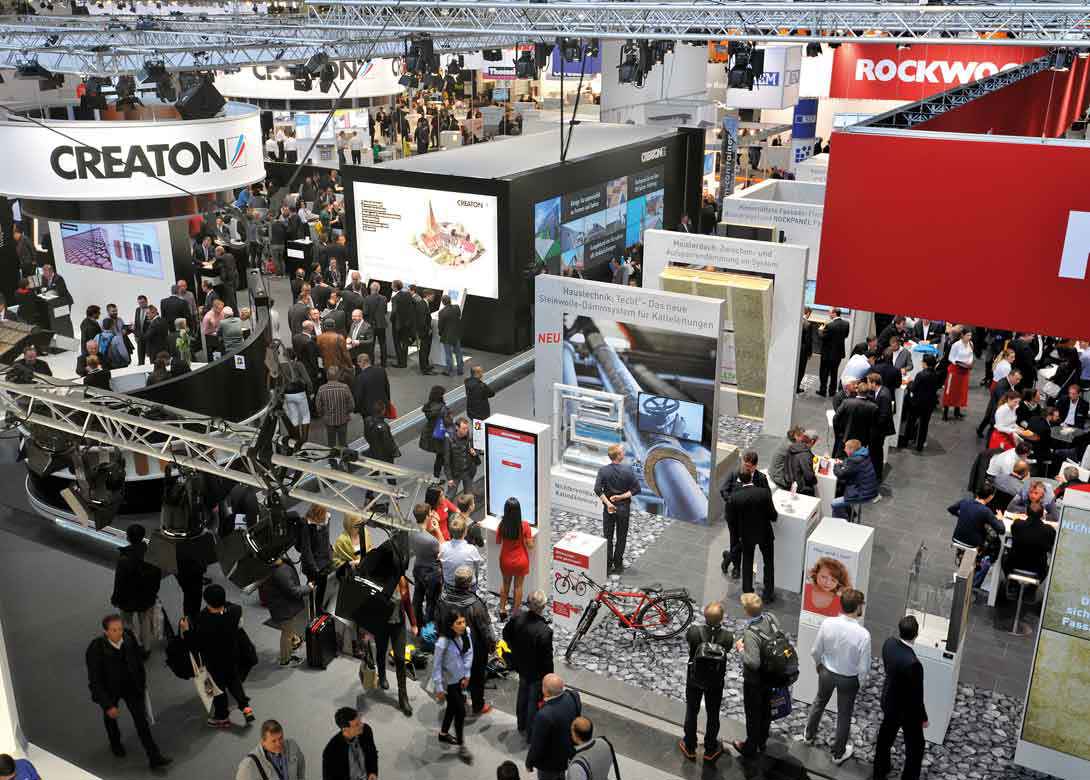 As well as in the presentations by exhibitors, the key themes of BAU 2019 – taking place from 14th – 19th January 2019 at Messe München in Germany – will be explored and illustrated in a number of special shows, from different angles and all focusing on different aspects.
Building components TripleS
Under the motto of 'Building components TripleS – Smart/Safe/Secure', the ift Rosenheim is presenting the use of smart building components, drives, sensors and security systems – illustrating this with a mock-up of a living and working environment. The focus is on ease of use, installation and correct procedure as regards to requirements, compliance and safety for electrical building components.
The show also looks at the problems of complex applications, such as anti-burglary systems, fire and smoke prevention, provision for power cuts, misuse and securing emergency exits. Experts from the ift Rosenheim will be pointing out the normative and legal bases, as well as new guidelines and testing procedures.
Spaces for living in the future
In the special show: 'Spaces for living: Digital, sustainable, smart', the Fraunhofer Building Innovation Alliance is presenting innovative products and solutions from research conducted by the Fraunhofer Institutes. The themes are: 'Digitalisation – from BIM to the digital twin'; 'New sustainability – recycling building materials and renewables'; as well as 'Smart buildings and resilient districts'.
Innovative and sustainable solutions are the answer to meeting the ever growing demands on buildings. Cross sector thinking will become ever more important as well as taking an integrated approach. The Fraunhofer Building Innovation Alliance has taken on the task of systematically tackling the innovations gap. Under the umbrella of the 14 Fraunhofer Institutes, different specialist competences are combined in a drive to offer the building industry interdisciplinary solutions.
Sustainable is the new normal
At the DGNB special show, ideas and solutions will be presented on forward looking themes such as the circular economy and strategies for climate neutral building – so that sustainability will become the new normal. A glance at the most urgent global challenges such as climate change and dwindling resources is enough to realise that in the field of building in particular effective answers are needed. Architects, planners, building clients and manufacturers can get an overview here of current developments in sustainable building and gather information on what they can do in practice.
Smart living
This special show by the GGT Deutsche Gesellschaft für Gerontotechnik® focuses on the subject of smart living. It explores the interaction between human beings, buildings and technology, and, using a mock-up apartment, it shows what it takes to plan and fit out a smart building. One that suits all the occupants, through all phases of their lives. In line with the motto of 'Comfort for today and provision for tomorrow', the trade fair visitors can see a living environment that is supported by smart technology and designed for all generations.