Reservation for EuroBLECH 2016 begins
06 January 2016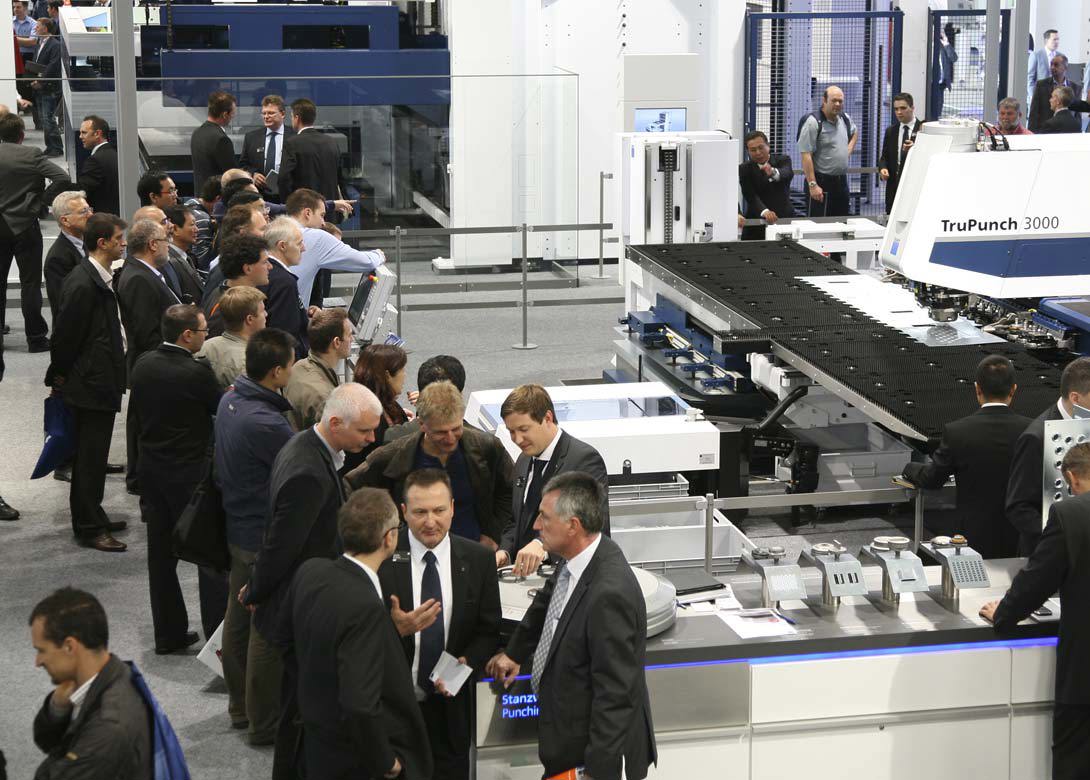 Stand reservation for EuroBLECH – the 24th international sheet metal working technology exhibition taking place from 25th – 29th October 2016 at the Exhibition Grounds in Hanover, Germany – has commenced.
EuroBLECH presents the entire sheet metal working technology chain including sheet metal, semi-finished and finished products, handling, separation, forming, flexible sheet metal working, joining, welding, tube/section processing, surface treatment, processing of hybrid structures, tools, machine elements, quality control, CAD/CAM/CIM systems, factory equipment and R&D.
The previous addition in 2014 saw 1,573 exhibitors from 38 countries on a net exhibition space of 86,500m2 and 59,618 trade visitors from 105 countries. "Similar to previous years, we are seeing a large number of returning exhibitors to EuroBLECH 2016. We recommend all companies interested in exhibiting to reserve their stand spaces as soon as possible, to ensure the company is placed within the relevant technology sector, as space may run out in particular halls," says Nicola Hamann, managing director of the organisers – Mack Brooks Exhibitions.
"As the leading international trade exhibition for the sheet metal working industry, the upcoming show will be a platform for interlinked sheet metal working production. The 'Internet of Things', or 'Industry 4.0' as it is called when it refers to manufacturing production, poses big challenges for the sheet metal working industry and raises a multitude of questions. We are currently experiencing a revolutionary development in industry production and for manufacturers and suppliers of machines and systems, it is vital to be actively participating in this development. The exchange of expertise with users and the build-up of networks play a significant role for smart production, as the increased use of automation and software requires customised solutions that fit precisely into each individual networked fabrication plant," explains Nicola.
An exhibitor brochure with detailed information about the exhibition and stand options is now available from the organisers and a revamped show website offers detailed information about the international event, such as an exhibition profile, facts and figures, details for stand bookings, an interactive floor plan, as well as video footage and photos from the previous event.
Nicola adds: "Manufacturers of machines, IT systems and tools for sheet metal working have to position themselves now, in order to rank first as a provider of expertise and innovation for this new era of industry production. EuroBLECH 2016 thus offers a unique opportunity to be involved in designing the future of sheet metal working."