Innovation the winner
13 May 2015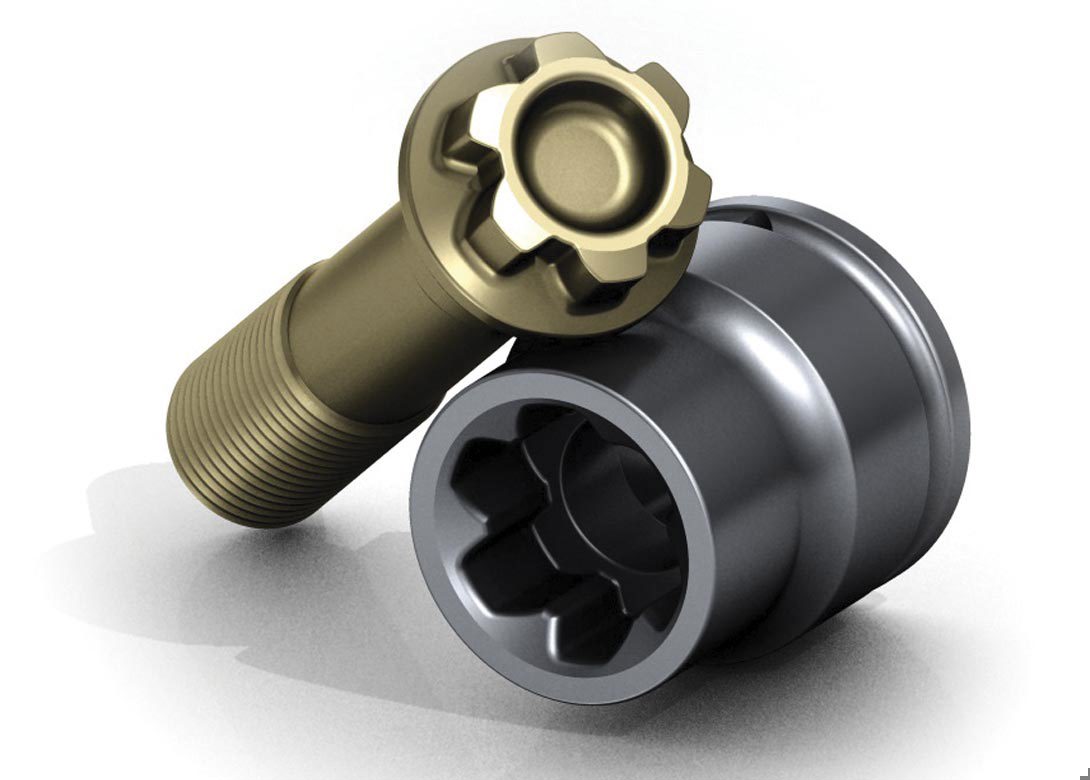 One of the many attractions at the recent Fastener Fair Stuttgart was the opportunity to assess new products and services that exhibitors have brought to the market – via the Fastener Technology Innovator Competition.
Fastener + Fixing Magazine once again sponsored the Fastener Technology Innovator Competition and had the unenviable task of deciding which of the nineteen entrants of high calibre innovative technologies should be awarded the accolade of Fastener Technology Innovator 2015.
After studying all of the innovations, it was a unanimous decision that the first place award should be given to Phillips Screw Company for its External MORTORQ® Super bolt design. The new wrenching system is a high performance lightweight replacement for hex head, bi-hex, and six lobed bolt head designs in both aerospace and automotive.
First introduced as a weight savings option for high performance special alloy aerospace bolts the External MORTORQ Super bolt design reduces head height by 20% compared to the 12-point bolt it replaced. In addition, the new design provides 1.4 times the drive surface contact area and 2.5 times the removal surface contact for improved torque transmission and assured serviceability and maintenance. Weight savings were 30lbs (13.6kg) per 1,000 pieces compared to the original ¾ inch (19mm) diameter bi-hex head multiphase alloy bolt.
Second place was awarded to fischer Deutschland Vetriebs GmbH for its greenline range – including six plugs and one two-component injection resin – which reflects the company's longstanding concern for sustainability and environmental protection.
All greenline products are made from at least 50% renewable primaries. The base for synthetic components is castor oil, which does not compete with food or animal feed crops. The regenerative material share is certified by DIN CERTCO/ TÜV Rheinland as belonging to the 'BIOBASED 50-85%' category.
Regg Rolling, a division of Regg Inspection Srl, received the third place award for its R40 HD 'High Speed' two-dies cylindrical thread rolling machine – which has a production rate of up to 60 parts/min and can roll threads with diameters ranging from ½ inch to 3 inches.
The machines range from 40kN up to 1,000kN force for the widest range of applications – from a small high precision, high-tensile aerospace fastener to large threaded bars for the oil and power transmission industries. A new PLC control also helps to reduce set-up and cycle times.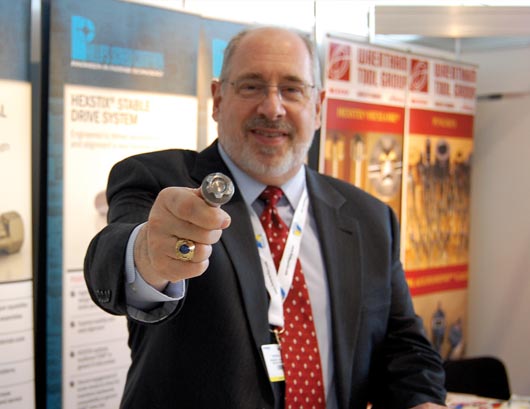 1st place: Phillips Screw Company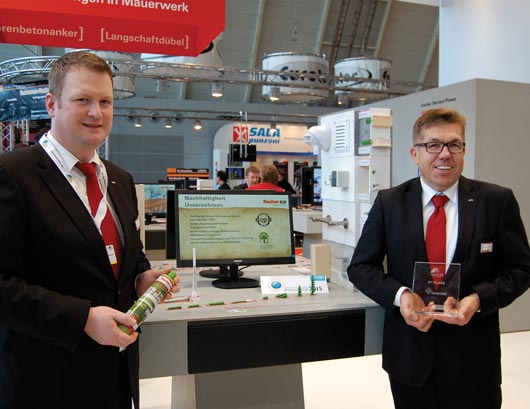 2nd place: fischer Deutschland Vetriebs GmbH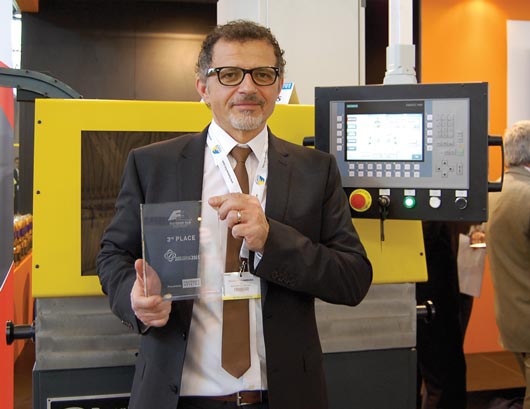 3rd place: Regg Rolling, a division of Regg Inspection Srl