Gateway to China's fastener market
17 February 2020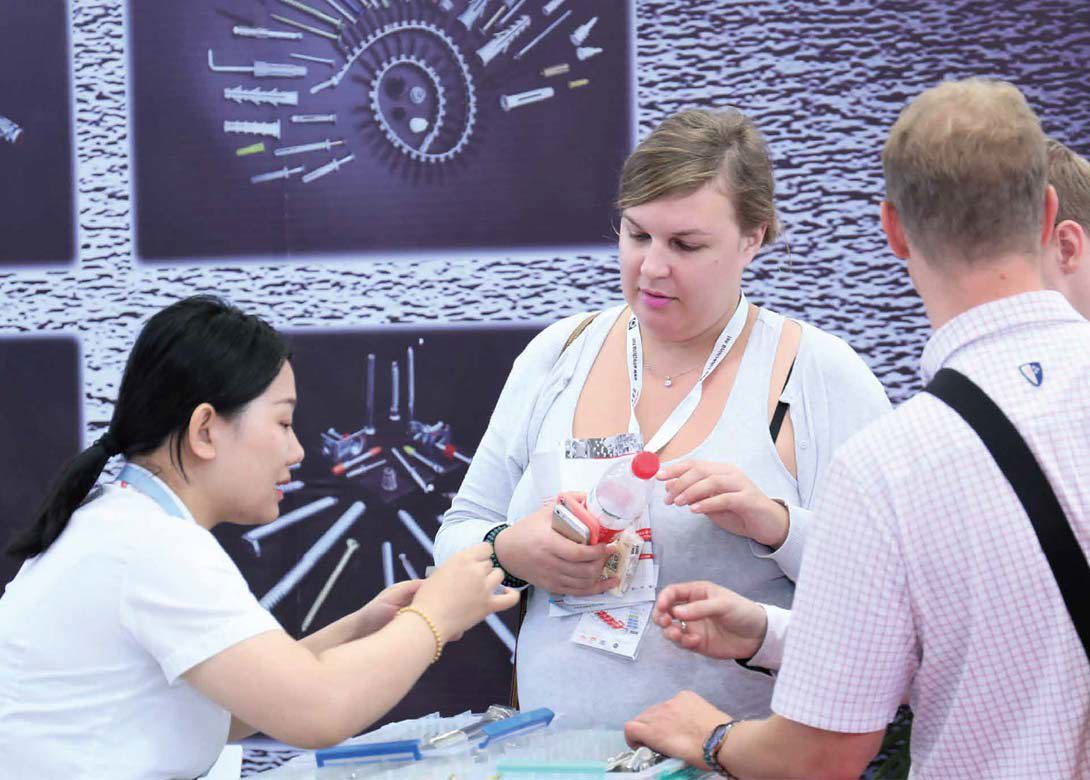 From 23rd – 25th September 2020, China Fastener Info and Messe Düsseldorf (Shanghai) will jointly organise Fastener Shanghai – Shanghai Fastener & Tech Show 2020, which will be co-located with wire® and Tube China.
Shanghai Fastener & Tech Show 2020 will bring together companies focusing on screws, nuts, bolts, washers, rivets, fastener equipment, moulds, raw materials, and surface treatment, from all over the world. Opening up the upstream and downstream channels to create a one stop sourcing platform for fastener products, manufacturing equipment and raw materials.
The statistics of the previous Shanghai Fastener & Tech Show 2018, and wire and Tube China 2018 speak for themselves. 1,654 exhibitors from 31 countries exhibited over 11 halls covering 100,800m2. The shows also saw an increase of 6.9% in visitors compared to previous editions with 45,120 professional visitors from 91 countries and regions.
Fasteners are the most widely used mechanical part in various sectors. After decades of development and accumulation, China's fastener industry has completed the transformation from small to large, and its output ranks first in the world. However, how to produce high-quality fasteners to meet new needs of application markets has become a new challenge.
With the supply side structural reform in China, the high-end fastener market is getting larger. Industries such as the 5G network, advanced biological and medical equipment, aerospace, rail transit, marine engineering equipment, intelligent manufacturing, nuclear power, wind power, and eco vehicles need a large number of high-quality fastener products, which reflects the huge potential for market growth.
"By taking part in Shanghai Fastener & Tech Show 2020, you can make full use of the platform to find quality buyers and business partners from upstream and downstream to develop new business relationships and get quality sales leads. You can tap into China's fastener market."