Ferroforma – a hybrid that motored
26 July 2017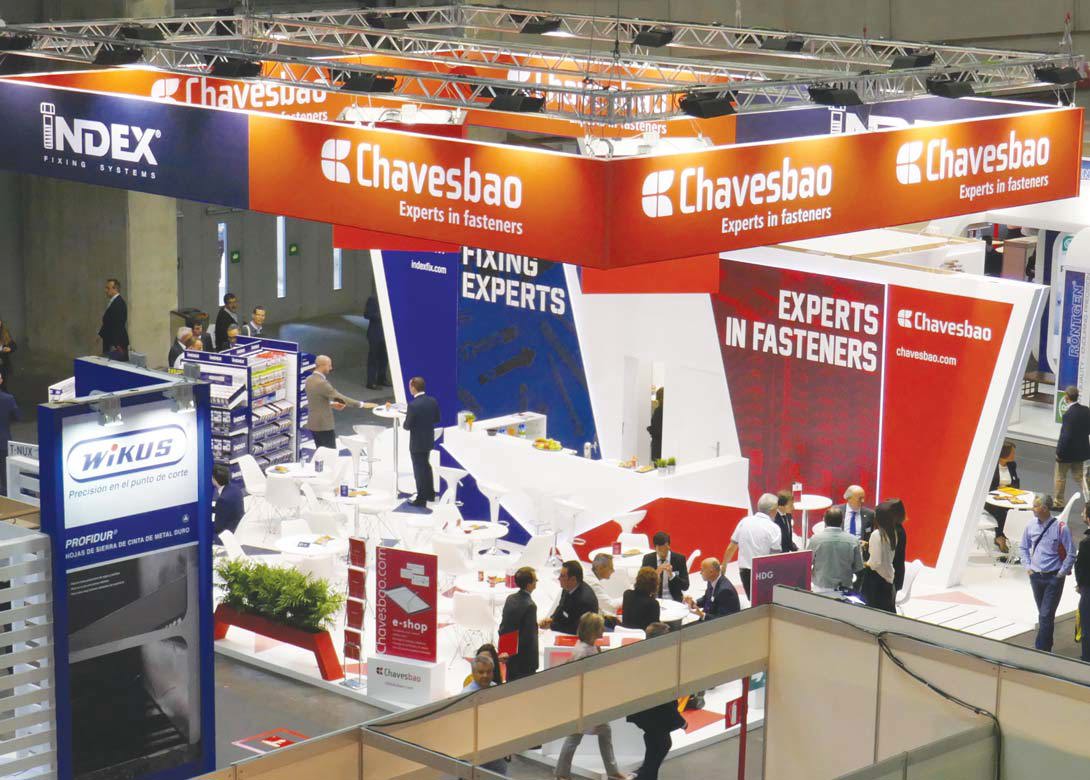 For the second time Ferroforma co-located with five industrial fairs at the Bilbao Exhibition Centre (BEC), Spain, from the 6th – 8th June. Reseller and industrial user visitors sometimes make for uneasy bedfellows but this 'hybrid' definitely motored, reports Executive Editor Phil Matten.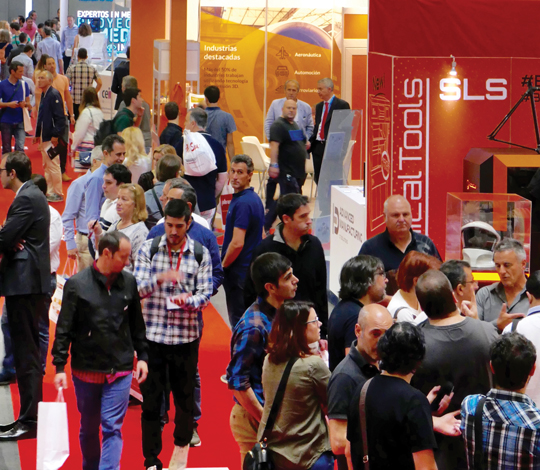 Ferroforma's management team has always demonstrated an apparently inextinguishable passion for reinvention – a vital talent given the tribulations facing the Spanish economy over the last decade. Traditionally the fair's visitor base has been hardware and tools resellers – a sector hard hit by the economic downturn, shrinking perhaps by as much as half. Ferroforma has persistently tried to project itself as an international event. Realistically it is not, with many of the overseas visitor delegations invited and funded by the organisers. It has, however, proven itself an excellent Spanish show and shows all the signs of regaining that accolade. This year Ferroforma had 429 exhibiting companies, a shadow of its heydays, but nevertheless an impressive 21% increase over 2015.
Ferroforma occupied Halls One and Three at the BEC. The smaller Hall Two hosted Pumps & Valves and Maintenance, both launched in 2015. The largest, Hall Five, hosted a range of industrial events. Longest established was the eighteenth edition 'Subcontraction' manufacturing processes and equipment fair. Alongside it was FITMAQ, a third edition event dedicated to used machinery, and ADDIT3D, focused on additive manufacturing. All of the halls were connected, allowing visitors to flow freely between each. Combined with Ferroforma they hosted around 1,200 exhibiting companies. BEC reported overall visitor growth to 19,200 from 71 countries, compared with 18,500 from 65 in 2015, with the strongest overseas contingents from Portugal, France, United States, Italy and Germany. 70% of domestic visitors came from outside of Bizkaia.
In Ferroforma the most visibly active fastener exhibition stand was that of INDEX Fixing Systems and Chavesbao. For expert exhibitors, commanding an excellent position, performance on home ground was assured. Export Manager Jorge Camara confirmed consistently good flow onto the stand and that he was pleased generally. Significantly, although his primary interest remained in the traditional Ferroforma visitor base, he believed that without the industrial exhibitor and visitor development the event would have been far weaker. Ambrovit's characteristically stylish stand felt less busy but Mattia Sozzè expressed himself satisfied overall, although he felt there had been fewer visitors to the stand than previously. Relative newcomers to Spain, Fabory, felt Ferroforma provided an ideal opportunity to present the company, its 100,000 plus fastening products, and cost saving services. Visitor numbers felt stronger than the previous show, with an appreciably higher quality coming to the stand. Country Manager Jurgen van Zanten believed this reflected growth in recognition of the Fabory name and the values it represents. BRALO S.A, a longstanding supporter of Ferroforma, had an attractive presence in Hall One and PECOL – Sistemas de Fixação S.A also had a busy stand. HEICO Fasteners was well positioned between Halls One and Three. Also in Hall One were longstanding Italian manufacturers, Bulloneria Del Toce Srl, Bizkaia manufacturer Ugarte Lantegiak and distributor, Rosmil Industrial.
Across three days the industrial Hall Five felt busiest, with particular energy in the Subcontraction and ADDIT3D zones. These were also the areas with the busiest B2B meeting areas and technical seminar programmes. Smalley managing director, first time exhibiting but a previous visitor, said: "We have found the quality and interest of the visitors stopping by our booth very good. We have some hot leads and a couple very good ones. Obviously a first participation helps to discover and we'll adjust for next time." Other OEM focused fastener specialists, Bollhoff Group, Gardette Industrie, and Astec Disseny S.L.U – a TR main distributor based in Barcelona – were all located in Hall Five and appeared to have similarly positive experiences.
Most heartening was a general consensus that the Spanish economy was firmly on the road to recovery. Variously expressed, many contacts described genuine optimism for the future, which gave this Ferroforma +Industry a real spirit that there was business to be done. For their dedication, persistence and creativity the BEC team deserves to reap further rewards from that spirit in two years time.