EISENWARENMESSE returns as hybrid event
30 September 2021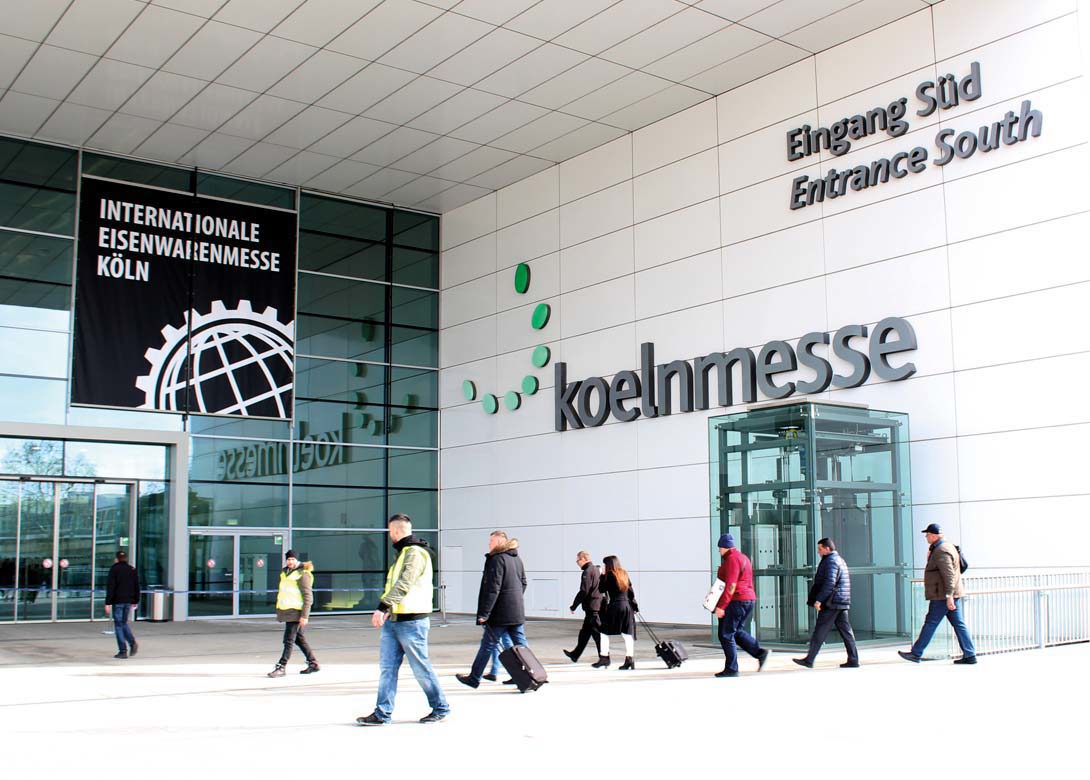 The new products and trends of the hardware industry can finally be experienced again live at EISENWARENMESSE – International Hardware Fair Köln, when global exhibitors will present their innovations from tools to fixing and fastening technologies from 6th – 9th March 2022.
After time out in 2020 and 2021 due to the pandemic, EISENWARENMESSE is returning in 2022 as a hybrid physical and online event. In anticipation of the diverse new products at the coming event, the organisers are already taking a look at the current trends and themes of the industry that might apply to the show.
Firstly, products are becoming more ergonomic. Health preserving work is one of the focal points when developing innovative products. A new, particularly ergonomically shaped generation of tools facilitates the handling in operation nowadays. For example, they enable very strong materials to be processed with little physical effort or pressure and friction to the body. New electrical tools with ergonomic designs also contribute towards making work easy – without the artisan feeling going astray.
The industry, trade and artisan trade are also faced with new challenges due to the Covid-19 pandemic. Mega trends such as the progressing digitalisation are now being further accelerated. New themes such as Industry 4.0 or additive production techniques such as 3D printing and 5G technology are setting impulses for the future. The hardware industry is reacting by developing smart products and optimising the digital processes. A stronger focus is thus also being placed on digitalisation at EISENWARENMESSE – International Hardware Fair Köln 2022. 
At the show there will also be an 'eCommerce Area', which will focus completely on innovative online trading. Furthermore, the expansion of the trade fair into a hybrid physical and online format will offer even more possibilities for networking, exchange and the presentation of innovative products.