China Fastener Show launches European session
25 September 2020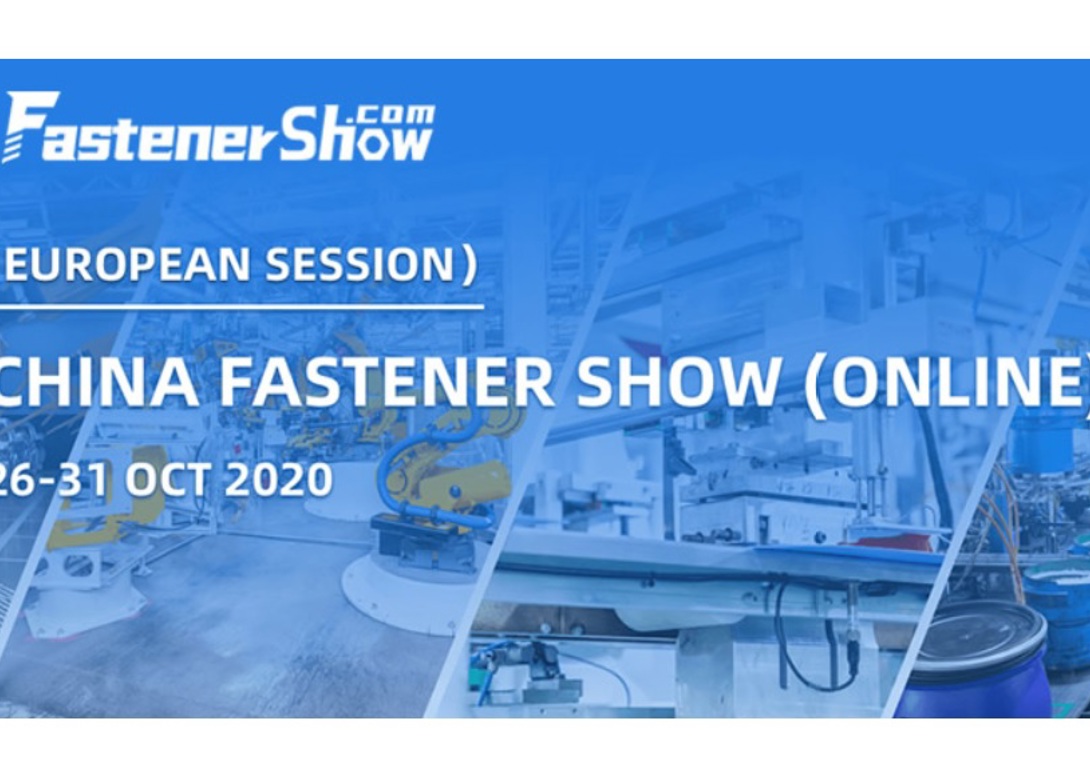 Following on from the success of its first online edition, to help Chinese fastener companies with export, the China Fastener Show Online is holding a European session, taking place from 26th – 31st October
The first edition was held successfully from 10th – 18th August. 9 days around the clock attracted 75,132 visitors, including 5,376 international buyers. During the exhibition, 309 one-to-one purchase meetings were held, which helped buyers find suitable suppliers efficiently.
Operated and supported by ChinaFastener.com, it is expected that more than 300 exhibitors, 3,000 European buyers and 50,000 professional visitors will participate in the show. These exhibitors will showcase a range of fastener products including finished fasteners – standard fasteners, non-standard fasteners, automotive fasteners, high-strength fasteners etc. Also on display will be fastener production equipment, fastener materials, as well as testing instruments, packaging equipment.
During this period, more than 30 concurrent activities will be held, including one-on-one purchase meetings, Cloud factory visits, technology sharing, new product demonstration, etc.
Highlights of the show will include 30 European associates participating, one-on-one purchase meetings with competitive suppliers, company live broadcasts, showcasing the strength of exhibitors and instant communication tools with English translation.