Bonding and adhesive technologies coming to Fastener Fair Stuttgart
13 August 2018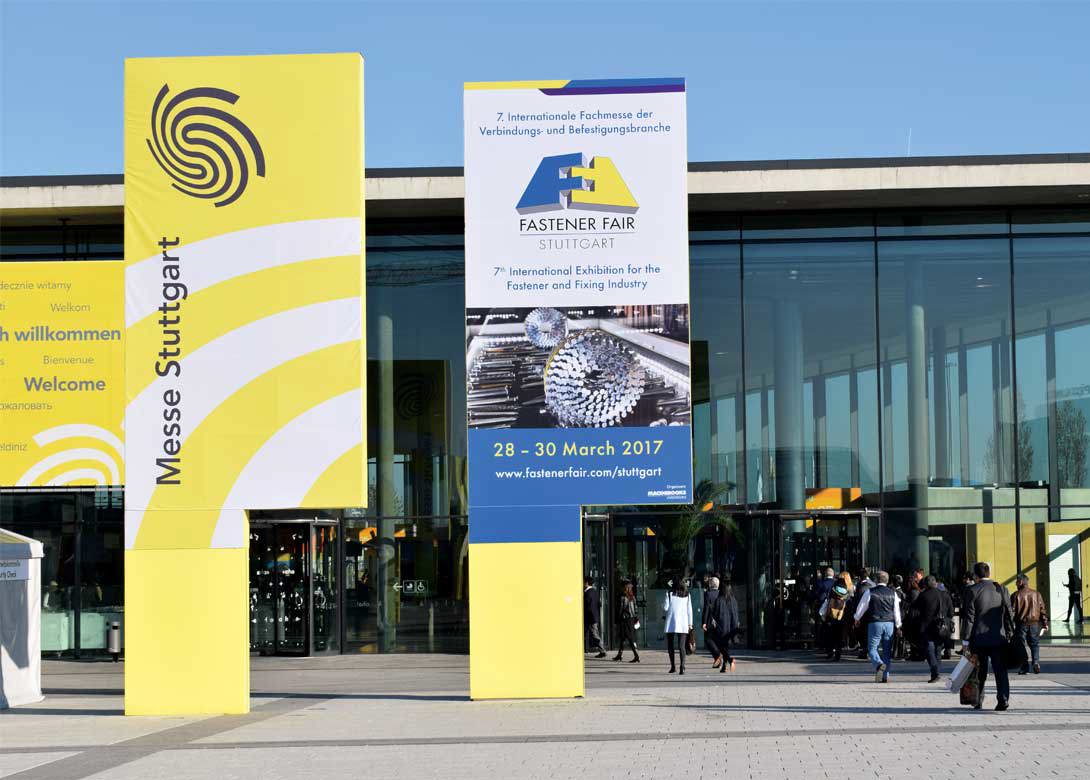 Organisers Mack Brooks Exhibitions have announced that for the first time there will be a special 'Bonding & Adhesive Technology Area' at Fastener Fair Stuttgart 2019.
Once again occupying halls 1, 3 and 5 at Messe Stuttgart from 19th – 21st March 2019, over 700 companies from 38 countries have already secured their stand space at the 8th international exhibition for the fastener and fixing industry. Amongst them are companies from Germany, Italy, the Netherlands, Spain, the United Kingdom, Turkey, China, India and Taiwan. To date, more than 18,000m2 of the available net exhibition space has been booked or reserved. Hence, 85% of the total available stand space has been secured by exhibiting companies.
Every two years, the world's leading trade show for the fastener and fixing industry provides its visitors with the opportunity to discover the complete spectrum of technologies within this industry. The introduction of the 'Bonding & Adhesive Technology Area' for 2019 is due to the growing importance of bonding and adhesives in modern manufacturing. They provide an excellent addition to traditional fasteners and, thus, have become a vital choice in lightweight construction, for example in the automotive and electronics industries.
Due to their unique characteristics, adhesives offer a cost-effective solution for a range of challenges throughout a variety of industry sectors. Bonding and adhesive technologies allow the material to retain its properties, enable the use of thinner and lighter materials and are perfectly suited for composite systems. Further information for companies interested to exhibit at the trade exhibition as part of this special area is available from the organisers.
Proven quality
Fastener Fair Stuttgart 2017 ended as a success, with 11,709 trade visitors from 91 countries discovering the latest trends and products from all areas of fastener and fixing technology. This represented a further growth in visitor numbers by 6% compared to the previous event. Both exhibitors and visitors were highly satisfied with the exhibition. The quality of the visitors and the international flair, as well as the large number of new contacts that were made was highlighted by many exhibitors.
For companies interested in exhibiting at Fastener Fair Stuttgart 2019, a new exhibitor brochure is now available to order. The brochure can be requested via the exhibition website. Further detailed information on the show is accessible on the newly designed, user-friendly website, including a detailed exhibition profile, facts and figures about the exhibition, information regarding stand bookings, as well as videos and photos from the previous show.