Berardi – targeting international markets
21 September 2018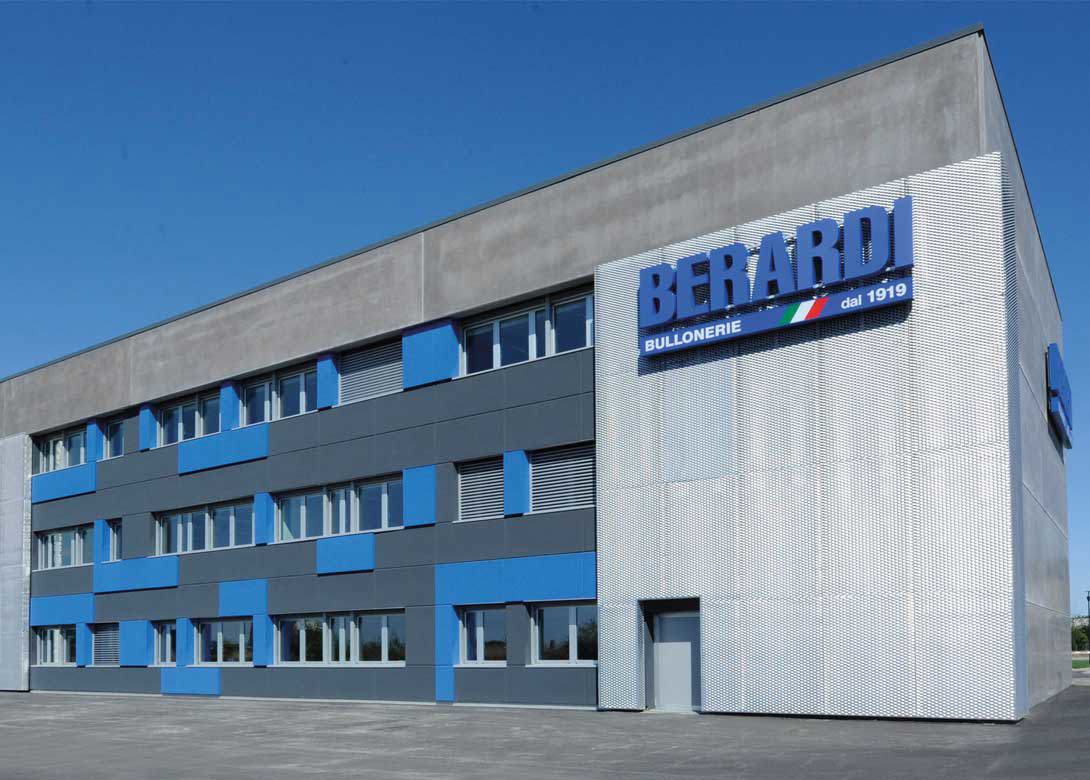 After the recent opening of a new 10,000m2 head office, and with the company experiencing 10% growth year-on-year for the last five years, Berardi Bullonerie is looking to take the next step in its development and forge new international partnerships.
Established in 1919, Berardi has become a reference point within Italy for supplying an ever expanding range of screws, fasteners and C-class items. With the addition of the company's new site in Castel Guelfo di Bologna, which includes 10,000m2 dedicated to a warehouse and offices, Berardi is looking to add to the 45,000+ articles it already currently supplies customers, as well as grow across Europe.
"Our continual investment in products, and the new warehouse, is a clear sign of our willingness to provide total support to customers, as well as a range of services aimed at satisfying the most varied requirements," states Giovanni Berardi, owner at Berardi Bullonerie. "Every day a hundred employees work to ensure that the Berardi Group and its 15 branches throughout Italy, duly deliver a first-class service."
For Berardi this first-class service includes logistics, technical quality and customer service. "Our capillary of offices around Italy ensure that we are close to our customers and with our new optimised warehouse, we will be able to offer personalised logistics services that will meet our customers' exacting demands," points out Giovanni. "This integrated logistics service will also enable us to reduce costs, whilst still provide a service advantage to those customers wanting quality, security and traceability."
Regarding technical quality, Berardi's range is continuously being developed through its our own initiative, as well as at the request of its customers. "Customer expectations on service and product standards are constantly growing," explains Giovanni. "At Berardi we ensure the quality of our products through the close partnership we have with our qualified suppliers – along with a fully equipped quality laboratory."
Giovanni continues: "We supply a number of industries including automotive and construction, and can supply a calibrated service depending on individual customers' needs. Our products are simple, but they are the lifeblood of assembly lines and there is no room for improvisation. A delay in supply or a qualitative problem can block an entire line, which is unacceptable. Thanks to our new facility we can ensure a consistent supply of the highest quality products."
"For the future we are looking to increase our presence in new markets across Europe – where we believe there are a lot of interesting opportunities. We will also continue to supply the same consistent products and service that has positioned us at the forefront of fastener distribution."
Find Berardi Bullonerie at Fastener Fair Italy on Stand 854.