BAU 2023 rescheduled
27 May 2022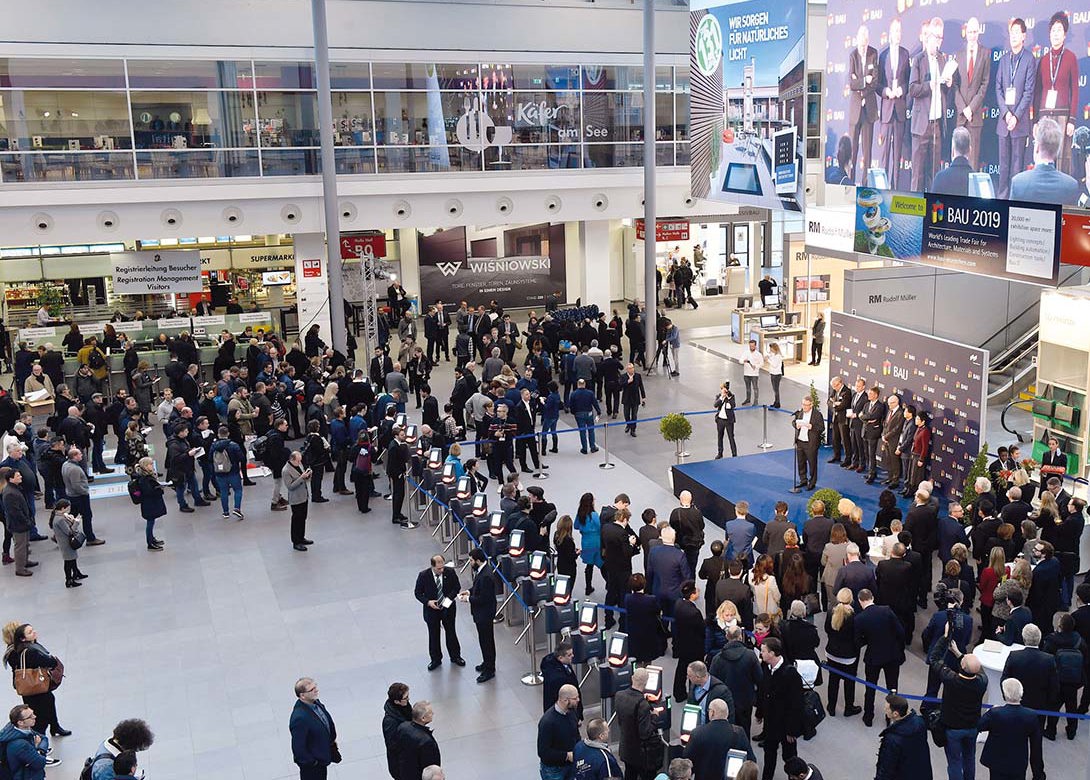 The exhibitor advisory board and board of trustees have announced that BAU, the trade fair for architecture, materials, and systems, has been rescheduled to 17th – 22nd April 2023.
At the forefront was the fact that BAU is among the largest trade fairs in Germany, not only in terms of exhibitors, but also in terms of visitors – with 250,000 visitors attending the show in 2019.
Dr Reinhard Pfeiffer, deputy CEO of Messe München, explains: "BAU is a leading trade fair and our goal is to bring exhibitors and guests from all over the world together again here in Munich. With this one time postponement from January to April, we want to offer our customers and participants maximum security for their planning."
The industry unanimously supports the change of dates, as Dieter Schäfer, chairman of the advisory board and of the board of trustees for BAU and CEO of Deutsche Steinzeug Cremer & Breuer AG, confirms: "We expressly welcome Messe München's decision to reschedule BAU to spring 2023. What's important is that the industry is able to come together fully and without restrictions after this long and challenging time. We are more than optimistic that this will be possible in April 2023 and are already looking forward to meeting competitors and customers from all over the world in Munich."
The show is still planned to take place within 19 halls, with the structure and main topics remaining the same – 'The challenge of climate change', 'Affordable living', 'Resources and recycling' and 'Digital transformation'. The newest topic 'Modular construction' also stays on the agenda.