A new, greener packaging concept
21 November 2022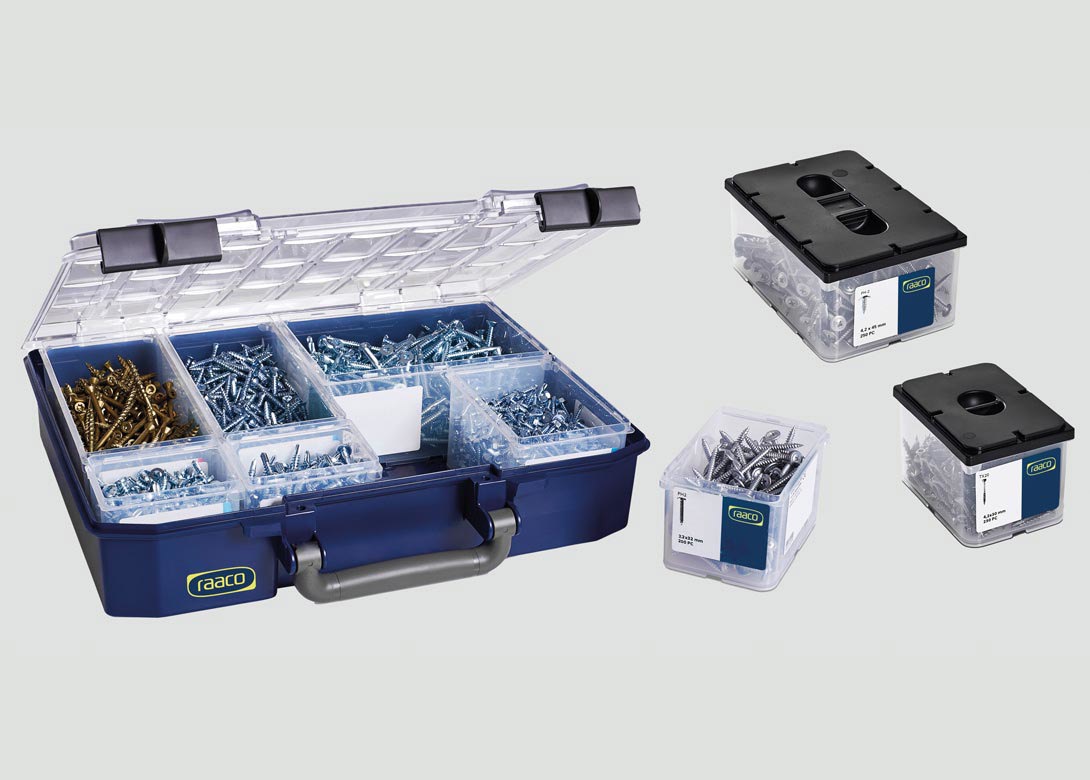 raaco Germany Handels GmbH will be introducing PA inserts – a new private label packaging concept –
at this year's Fastener Fair Italy.
Made of 72% recycled granules, the new inserts come in different sizes with lids and are sturdy, weather resistant, as well as being available in personalised colours. It's also possible to add a company's label with logo, product name, as well as barcode to
the packaging. 
Since 1956 raaco has developed and produced robust and durable storage solutions for the industrial and professional market, with a continuous focus on using recyclable material when developing innovative, intelligent, and long-lasting products. The company also offers a wide range of storage and transport solutions for PA inserts, such as assortment boxes in different sizes, portable units with space for several assortment boxes, as well as an ergonomic and mobile solution in the form of a trolley. 
"raaco storage and transport systems are flexible and can be organised and built according to a customers' needs," comments the company. "We are very excited to be introducing the visitors of Fastener Fair Italy to our new and greener concept, which is very easily reorganised and changed if needed." 

     Stand: 257