2018 sees strong growth
30 May 2018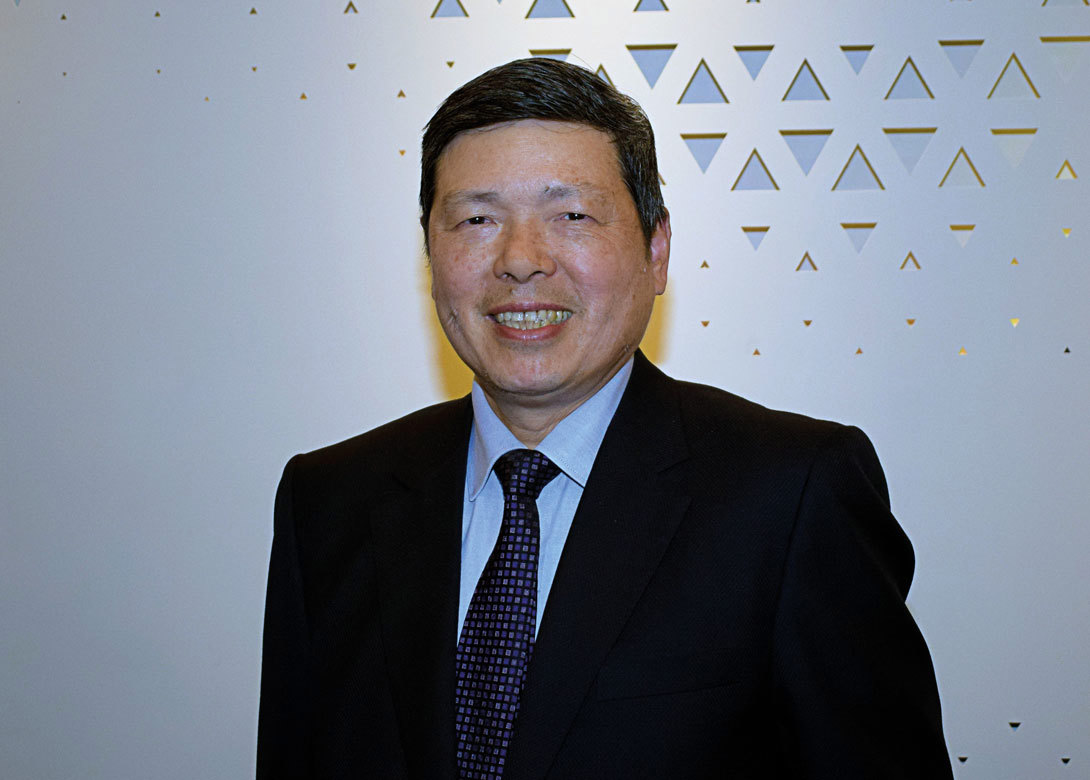 During the Fastener Taiwan Show, Walter M. S. Yeh, president and CEO of the Taiwan External Trade Development Council (TAITRA), discussed developments within the Taiwanese fastener market and what the sector needs to do to progress.
Despite keen competition from China and south-east Asia countries, Taiwan's fastener exports rose 13.2% to US$4.3 billion (€3.6 billion) last year, marking an impressive double-digit growth for 2017. In terms of volume, exports of fasteners – including bolts, nuts and nails – went up 4% to 1.59 million tonnes over that of 2016. Indicating a growth in both value and volume, according to statistics released by the government.
The recovery of the global economy, which led to gradual return of the buying power of developed countries like the USA, Europe and Japan, was seen as the major reason of such increases.
In 2017, the United States remained the top export destination for Taiwan's fasteners with US$1.66 billion, up 12.73% over that of 2016, accounting for a 38.56% market share. Germany followed with US$399 million, up to 16.76%, accounting for a 9.28% market share. The Netherlands came third with US$239.63 million, up 15.4% and representing a 5.58% market share.
The same period saw Taiwan importing 18,847 tonnes of fasteners worth US$137.68 million from other countries, down 6.8% in volume and up 0.17% in value over 2016, respectively. The top three suppliers were China, Japan and Vietnam.
The fastener industry is one of the most important export-oriented industries in Taiwan. More than 90% of Taiwan's fastener industry export their product abroad. But the rise of China's so-called 'red supply chain' has made competition even more fierce. The European Commission's elimination of anti-dumping duties on steel fasteners from China in early 2016 has also made a impact on Taiwan's fasteners exports to Europe.
NICE high-value upgrade and transformation programme
Because of the solid foundation of Taiwan's fastener industry, plus the government-led promotion of the industry's transformation, Taiwan was able to develop and produce more higher value products – including automotive parts and components, as well as alloy steel bolts with a tension three times higher than that of low carbon steel products.
In order to help Taiwan break away from price cutting competition of low grade products made in China, Taiwan's economy ministry has assisted 10 local companies to transform and upgrade their structures through so-called NICE (Niche product, Intelligence equipment, Competent works, Eco-friendly process) programme since December 2016. The programme is expected to attract over NT$4 billion worth of investment in five years and increase sales by more than NT$30 billion (€840 million).
Looking ahead, the business outlook in 2018 is rather optimistic, given the International Monetary Fund's upward adjustment of its global economic growth forecast to 3.7%, as well as the global trade volume forecast for this year – indicating a stronger global recovery is on hand. Also, the USA is expected to see an 18% increase in orders for fasteners to go with its new construction projects, as indicated by the US government sponsored Federal National Mortgage Association, commonly known as Fannie Mae.
While Japan's planned lifting of the preferential tax treatment for China's steel fasteners in April this year is expected to reduce China's competitiveness in steel fasteners, Taiwan's government's active promotion of trade links with south-east Asia nations, and India, will further help expand the overseas markets for local fastener suppliers.
All these contribute to a positive business outlook for Taiwan. However, suppliers need to step up their R&D, focus on their core know-how, and embrace industry upgrade and transformation for creating higher value products – including automotive fasteners, as well as titanium fasteners for the aerospace industry – in order to stay competitive.