Wood construction grows in importance
24 August 2017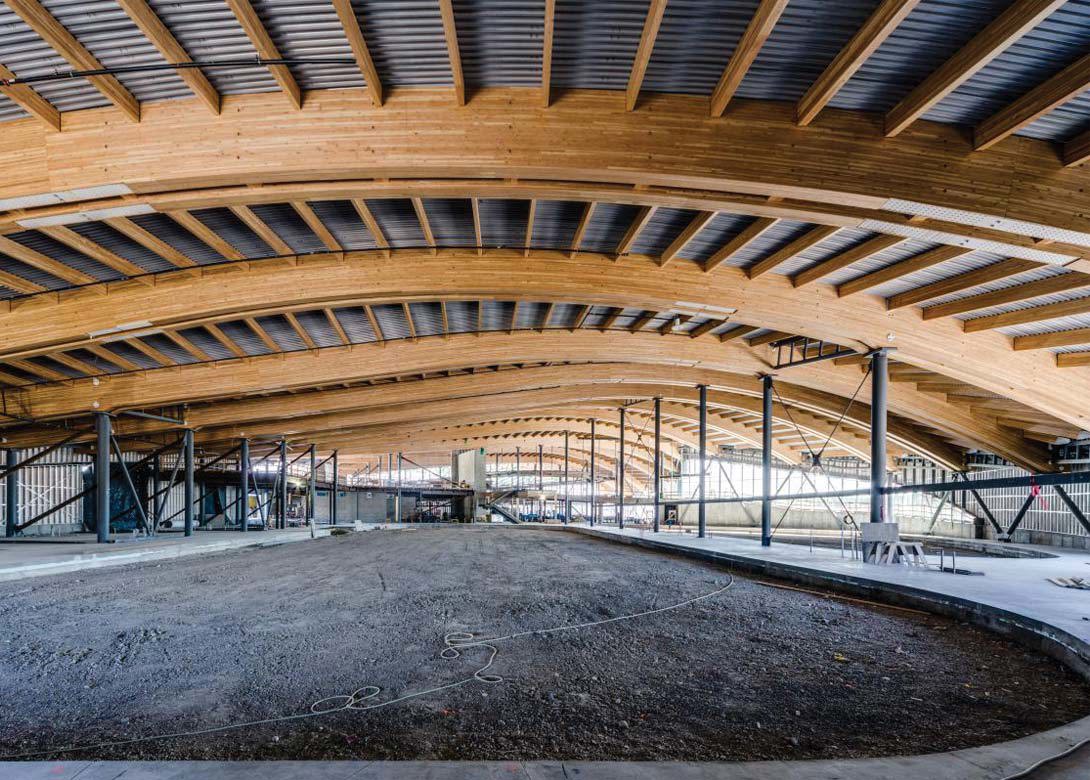 A trend towards sustainable construction with wood as a renewable raw material has emerged in recent years – as a result the need for special screws for wood construction is constantly increasing. SWG Production has decided to focus on the production of wood construction screws to ensure the continuous optimisation of these specialist fixings.
In addition to European Technical Assessments, SWG also holds special approvals for wood construction in the United States (ICC) and Canada (CCMC). The recent construction of a 26,000m² leisure complex in Calgary, Canada, required not only 87,000 SWG-ASSY® screws but also SWG's special engineering services and static calculations for the largest roof supporting structure in North America.
The SWG product range comprises of wood construction screws, screws for fastening metal and plastic materials, as well as assembly screws made of steel and stainless steel. The screws are applicable in all areas and come in various sizes from small screws with a diameter of 2.9mm and a length of 9.5mm to those with a diameter of 14mm and a length of 1,500mm.
50 years of experience in screw production and a future-oriented management have contributed to the success of the company according to SWG Production. Thanks to its engineering center, SWG Engineering in Rülzheim, it has gained a unique selling point and extensive expertise, which has enabled SWG to offer complete system solutions – representing an increased added value for its customers.