Vorpa adds anchoring star to its portfolio
03 May 2016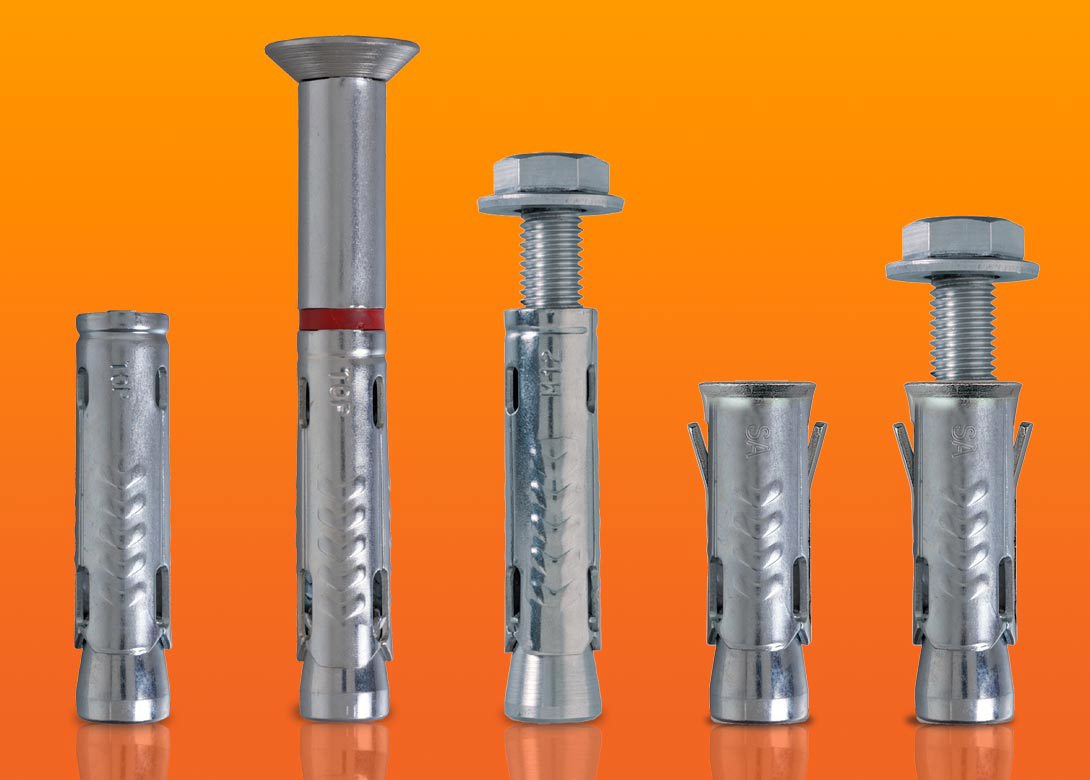 Vorpa Srl is constantly working on new projects to upgrade its products and technologies – aimed at supporting various needs in the field of construction anchoring – as well as keeping a careful eye on the non-standard fastening component market.
With more than 40 years of experience, Vorpa has built an extensive anchoring product portfolio used worldwide. Its products, systems and services offer innovative solutions that deliver added value to customers in the construction and building maintenance industries. The steady approach of the products and service offered – to meet the needs of the market – has resulted in Vorpa experiencing growth considerably above the industry average.
The latest star to enter the Vorpa family is the new hollow ceiling anchor – SA. It is an installation friendly, internally threaded anchor for application in pre-stressed hollow core slabs and thin concrete sheet. The SA anchor is suitable for pre-positioned setting. The key characteristic of the fixing is its use in cavities or solid materials up to 5cm from the tensioning point. Vorpa explains that this guarantees high flexibility and ease of application. The metric internal thread also enables it to be used with standard screws, threaded rods or other accessories such as eyebolts and hooks.
The SA hollow ceiling anchor can be used in a variety of applications including fixings for sprinkler systems, suspended ceilings, ventilation systems, pipelines, and light metal construction works. It can also be supplied in galvanised steel and A4 stainless steel.
In its wide range, Vorpa has several mechanical anchors that have received European Technical Assessments, all issued by prestigious European Institutes in accordance to ETAG/EAD guidelines. One recently assessed fixing is the torque controlled, middle-duty anchor VHS-C with 8.8 hex head bolt for use in non-cracked concrete (ETA – 14/0403).
The VHS-C features a steel expansion body, which has transverse slots and a knurled cone expansion suitable for use on concrete. It is available with numerous accessories, which Vorpa is confident guarantees quick installation, exceptional economy and high performance. Expansion is soft and smooth, ideal for anchor frames, plates, profiles and plant engineering.
The extensive range includes various anchor types – including in A2/A4 stainless steel – and can be assembled with a wide selection of accessories. The VHS steel anchor can also be used as a body expander in a variety of fixing products for security applications such as: Window grilles, gates and barriers, shelters, railings, and outdoor furniture. Shear nuts or safety permanent/removable nuts are also available for use with both steel and A2 stainless steel versions.
One of Vorpa's best selling products is its heavy-duty torque controlled expansion anchor – TOP. This is manufactured in the range of M6 – M12, both in galvanised steel and A4 stainless steel. The TOP expansion anchor can be used in C20/C25 to C50/C60 concrete. Installation of TOP anchors can be pre-positioned or push through, depending on the accessory assembled to the body. The main benefit of TOP, Vorpa believes, is that the expansion body is specially designed in three parts allowing perfect load distribution.
A wide range of accessories completes the offer of this flexible and multifunctional fixing, including a special tamper-proof screw as protection against burglary and robbery.
Further developments at Vorpa include work to its high load through anchor – VS-P – to upgrade it to ETA Option 1 for cracked and non-cracked concrete applications. It is available in three versions – with 8.8 hex head screw; 8.8 hex head rebar and nut; and 10.9 countersunk head screw.
The VS-P anchor offers high tension and shear load capacities and a force controlled expansion, permitting follow up expansion. The VS-P also features a collapsible red plastic section that prevents the anchor turning in the hole during setting and provides reliable clamping of the fastened part to overcome gaps. The VS-P is available in a wide range of sizes and configurations for multiple applications.
Vorpa also provides anchor designs and sizes beyond the standard product range, such as special systems for scaffolding, unusual solutions for electrical systems and ingenious processes for fixing on insulated walls, as well as every kind of stainless steel anchor.
"At Vorpa we have industry leading approval, the highest standard of customer service, extensive technical support provided on all technical issues and a large European distributor network. Last but not least we offer to our customers a new and improved version of the Vorpa CalculAnchor 2.0 – calculation software that includes many updates, including the possibility to design installation of every kind of approved chemical anchors."