The Rosett rocks!
14 December 2017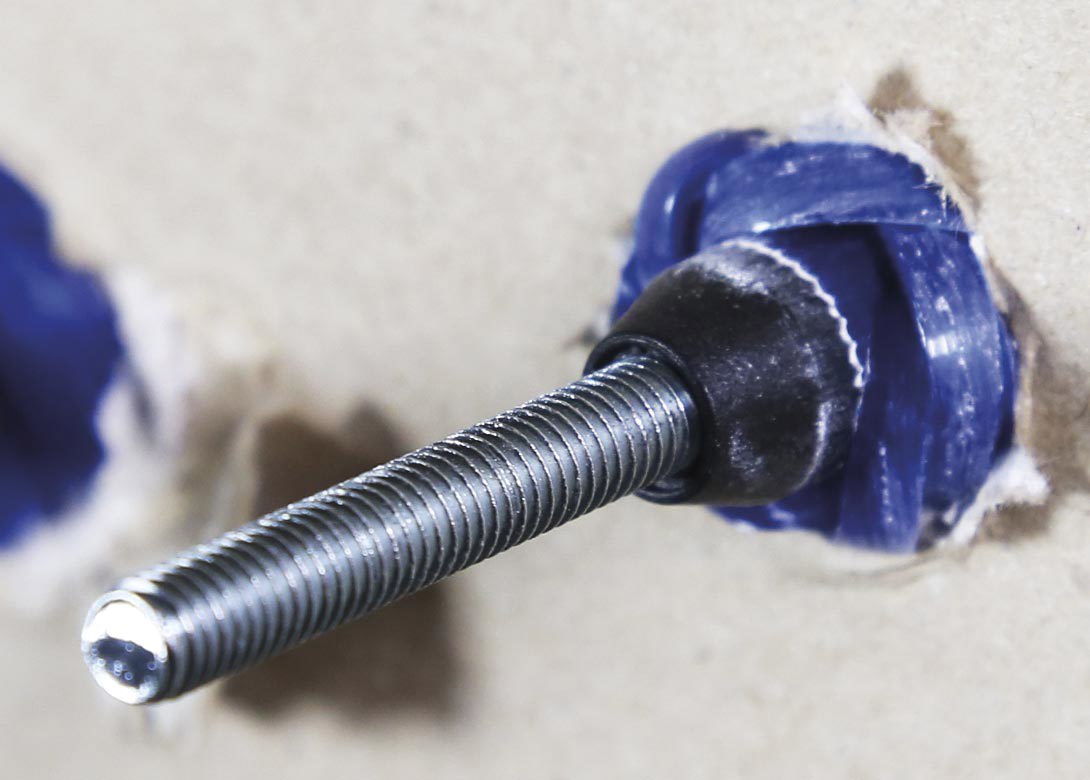 SENCO EMEA states that with its EXPANDET Rosett nylon anchor the installation of kitchen cabinets, radiators and shelve systems on drywall is both easy and safe – utilising the principle of deforming by creating a knot on the back of the board or drywall in order to achieve high load capacities of up to 85kg on two layers of drywall.
The Rosett has been produced since the 1970s in the EXPANDET production facility in Denmark and consists of two different materials, which are moulded together to give the product its strength and uniqueness. The high-quality nylon ensures flexibility, which combined with the fibreglass reinforced threaded tip provides the strength needed to absorb high loads. In addition, the Rosett plug follows the contours of the wall and maintains its holding power across the whole surface of the created knot. 
EXPANDET Rosett is normally delivered with a zinc plated screw with a choice of countersunk, panhead, as well as screw with hook, eye or 90 degrees angle. Hex head and Pozi drives are also available, with both panhead and countersunk versions available as extra long screws.