The problem solver for the short side of sheet material
31 March 2021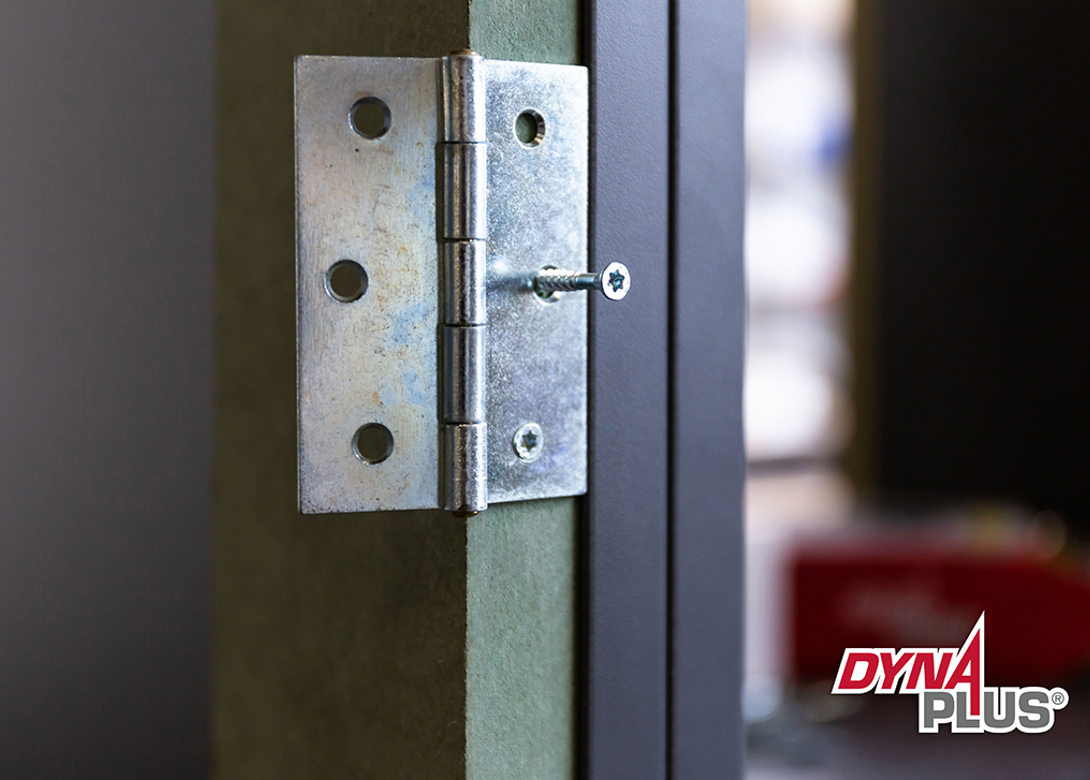 The Dynaplus® interior panel hardware screw, from Hoenderdaal Fasteners B.V, has been specially developed for fastening hinges and other fittings to the end face of panel material.
Due to the layered construction of sheet material, the end side is traditionally very sensitive to expanding or splitting. The Dynaplus® interior panel hardware screw changes this. The unique triangle shaped diamond point at the screw tip provides maximum drilling capacity – enabling the screw to be used without pre-drilling.
Available in two sizes, 3.5mm x 40mm and 4mm x 40mm, these screws have a small and flat head with a diameter of 6mm and 7mm, without milling ribs, which is galvanised in drill holes from 3.5mm to 5mm. The deep TX-15 drive provides a stable power transmission from the bit to the screw. Due to the small breast area under the screw head, this screw has a higher breaking value in practice. With this, it absorbs the impact when screwed onto the hinge so that it does not break off.
The screw also features a diamond point for optimal pre-drilling; a small flat head without milling ribs for neat countersinking; as well as a small part under the head – making the screw extra strong.