The ESSBOX concept – a case of innovation
25 October 2018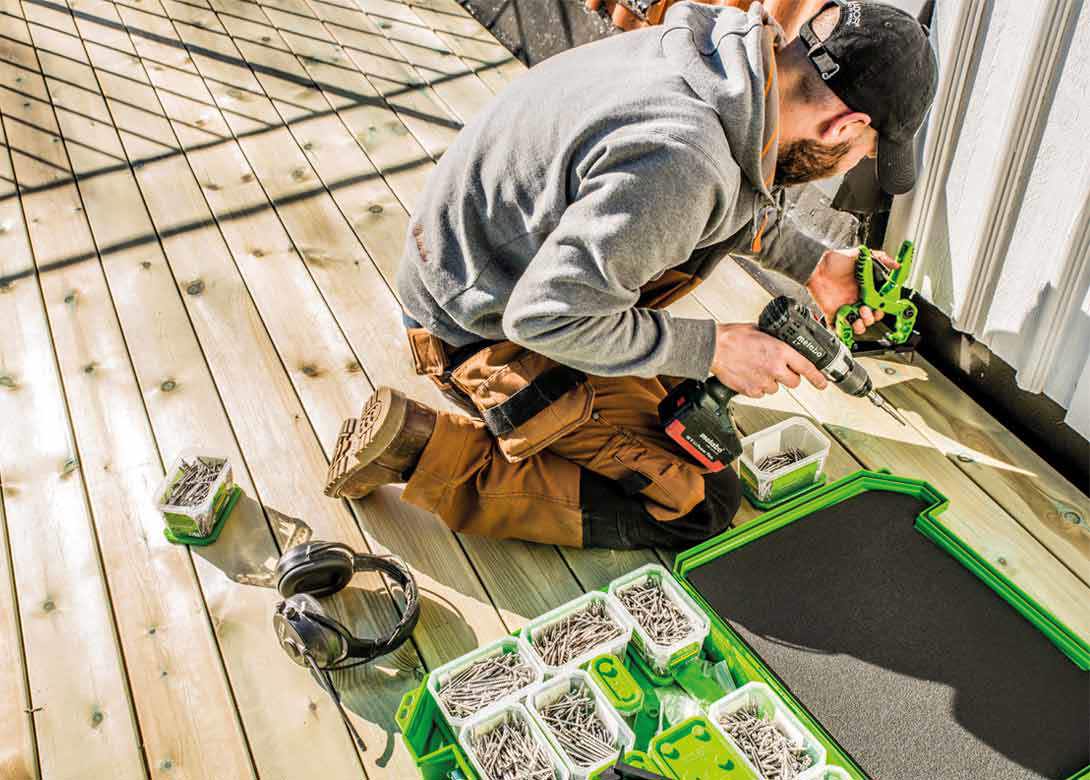 Since the launch of the ESSBOX concept in 2012, ESSVE − the Nordic market leader in construction fastenings – has doubled its revenue to SEK1 billion (€102 million). Now the company is looking to launch the concept internationally.
ESSVE offers one of the industry's widest assortment of fastening products, with over 5,000 articles – covering screws, heavy-duty fasteners, nails, nailers, sealants and adhesives – all of which can be integrated in the fastening system: ESSBOX.
ESSVE states that its ESSBOX system, which it launched internationally at the beginning of the year at EISENWARENMESSE, has the potential to change the market.
So, what is it that sets the ESSBOX system apart from competitors and has 98.7% of Swedish craftsmen recommending it?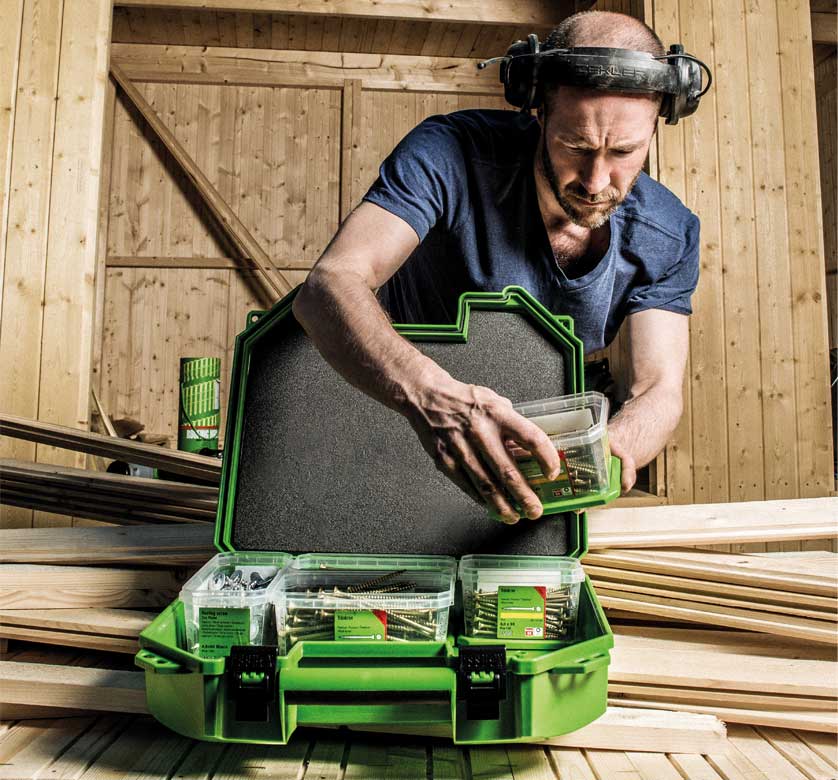 The secret behind the ESSVE concept is the integrated approach to the professional user's everyday challenge – how to carry around a full day's worth of fasteners in an organised way. According to a survey made among 160 Swedish craftsmen, 95% experienced problems with broken product packages, resulting in product waste and monetary loss. In total 90% of the craftsmen also reported they have to interrupt their workflow to find the right fastener, meaning vast amounts of time is spent on tasks that do not contribute to the overall efficiency of the project.
The ESSBOX system facilitates the storage of these screws and fasteners, and makes it easy to bring everything a user needs to the job. The system consists of the cases ESSBOX Original, ESSBOX Mini, ESSBOX Systainer and the clear plastic product packages. The patented pattern of green octagonal snaps is the hallmark for the system. The octagonal snaps in the bottom of the cases holds the boxes in place, even if the case is not fully loaded or gets jostled around. The octagonal snaps on the lids and bottoms of the boxes also let the user securely stack the boxes outside the ESSBOX. This saves time and material while at the same time helps keep the end user organised.
"The industry is in constantly changing, and we take pride in being part of that by providing the professional user with solutions that help them stay efficient in an ever changing environment," says Johan Cederstrand, international sales director at ESSVE. "Rather than relying on tradition, as many competitors do, we rely on innovation."
Ever since the launch of the ESSBOX system in 2012, ESSVE has continued to add and edit features and innovations to the system. The ESSBOX Mini, which launched in 2016, was a result of requests by users who do not consume a large quantity of fasteners, e.g electricians, fitters, roofers, smiths and handymen. ESSBOX Systainer was developed to be compatible with existing systainers on the market, however, is customised with the ESSBOX pattern of octagonal snaps. In 2018 ESSVE is also launching smaller product packages that will let users fit more varieties and product sizes in the same case.
The ESSBOX system has become an industry standard on ESSVE's home markets and the focus now is to make the system available for professional users around the globe. "Running our own operations in ten countries has taught us that all business is local. When implementing the ESSBOX system in new markets, we follow two basic rules: We listen to local needs and we consider our distributors as true partners," explains Johan. "We had a fantastic response to our attendance at the EISENWARENMESSE show. We met with people from over 40 countries with whom we had many interesting conversations. I welcome more conversations about future partnerships with leading distributors."